It's not unusual for people to hate their exes, but hating on your ex as a celeb is not a great look. While many celebs are following Gwyneth Paltrow's example of "conscious uncoupling", some celebs broke it off and have nothing but hate for each other, even years after the breakup. For years, we would only know of feuds between celebrity exes through hearsay and blind items, or in the event that they wrote a song about their former partner or if they mentioned them in an interview, but now with social media, we can watch stars get into sloppy fights with their exes on Twitter or make passive aggressive comments on Instagram. Say what you will about social media, it has revolutionized the way to let everyone know that you are still not over your ex.
Fake marriages, messy divorces, cheating, and frozen embryos are just a few reasons why these celebrity exes hate each other and most of them will make your breakups look like a walk in the park. Going through a breakup is already hard enough, but imagine going through one while millions of people are watching. No thanks. Though the life of a celebrity may look glamorous, there are some facts of life that are unavoidable— even if you do believe in "conscious uncoupling". Sometimes relationships are just messy and these are some of the messiest broken relationships in Hollywood history. Each of these 15 breakups left everyone involved bitter and angry.
15

What Is The Truth?
Naya Rivera has been very outspoken about her relationship with Big Sean and even released a tell-all book that included some scandalous details of their relationship. According to her book, she claimed that she caught her ex-fiancé cheating on her with Ariana Grande before he called off the wedding. The rapper swiftly responded to these allegations in his song "No More Interviews" with the lyrics, "And you know the funny thing about it is my ex wanna write a tell-all. F--ked up thing about it is she ain't even tell all." As if that wasn't already harsh enough, the rapper also revealed that his savage breakup anthem, "IDFWU" is about his ex as well. However, according to the Glee star, the song was written and recorded before the two had even gotten together and she asked him not to release it after they broke up because she would be implicated.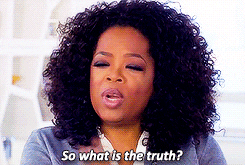 14

Kanye Is Heartless
The Kanye West/Amber Rose relationship and breakup is a roller coaster ride that we just can't get off of. A long time ago, 2009, after 808 & Heartbreak was released and just before Swiftgate, the "Heartless" rapper and the dancer were making waves as a couple on and off the red carpet. However, by the time 2010 rolled around, the couple had broken up and Kanye and Kim K went public with their relationship in 2012. Rose publicly called her a home wrecker. Kanye didn't respond until 3 years later when he said that he had to take "30 showers" after being with her and Rose responded by reminding her ex in a tweet that Kim only got famous because of her infamous tape with Ray J. Kanye has also had beef with Rose's ex-husband, saying that he "let a stripper trap" him because they had a child together and once he brought her son into the feud, she clapped back with some truly legendary tweets that started Bootygate.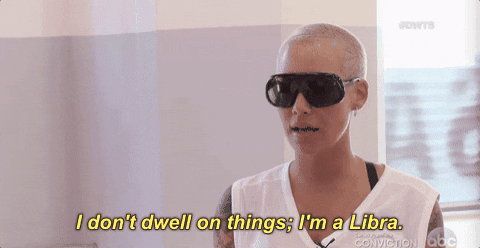 13

True Love Or A Publicity Stunt?
It's pretty obvious that any couple who only stayed married for 72 days before filing for divorce definitely hate each other and Kim Kardashian and Kris Humphries are no exception. According to Humphries, their marriage was nothing more than a publicity stunt that also happened to bring in millions of dollars of endorsement deals and wedding presents. Their divorce took longer than their marriage lasted and it was a messy one. Though Humphries has been throwing shade at his famous ex for years, Kim has been relatively quiet about her feelings--probably due to the fact that she has a lot less to be bitter about since she's richer and more famous than ever. After Humphries started throwing shade at Kanye West, the rapper came for him with his song 2012 song "Cold" which featured these lyrics aimed at Humphries, "And, I'll admit, I fell in love with Kim/'Round the same time she had fell in love with him/Well, that's cool, baby girl, do ya thing/Lucky I ain't have Jay drop him from the team." 12

Off And On... And Off Again
The story behind the tumultuous relationship between Selena Gomez and Justin Bieber is a long one and the two still seem to harbor bitterness for each other. The two got together in 2010 and the next two years were filled with rumors of splitting up and getting back together, the Spring Breakers star implied that she made Bieber cry. However, the two were back together again and then, less than a year later, Gomez is photographed sitting next to Orlando Bloom in their infamous curb photo and then, a few months later, the singer picks a fight with Bloom and Bieber ends up getting punched in the face. To retaliate, Bieber posted a sexy pic of Miranda Kerr on Instagram. A year later, the two were broken up for good but they still have nasty things to say to each other--and to each other's partners. Gomez called Bieber out when he attacked his fans for hating on his then-girlfriend Sofia Richie and Bieber has said in interviews that he's not a fan of The Weeknd's music. Talk about petty.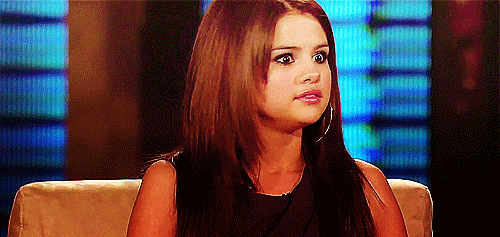 11

He Punched His Ex-Girlfriend In The Face
Though Mel Gibson might be enjoying somewhat of a comeback after being nominated for an Oscar for his film Hacksaw Ridge, he definitely doesn't deserve to be taken back by Hollywood. Though there are many reasons to hate the Braveheart star, one is his relationship with Oksana Grigorieva. After Grigorieva filed a restraining order against him, she revealed that he had punched her in the face multiple times and that she was afraid for her life. As if that isn't already bad enough, some scandalous tapes revealed to the world how much a scumbag he really was. In these tapes, you can hear Gibson saying to his girlfriend that he hopes she is sexually assaulted and that she's asking for it dressing like "a dog in heat". This is the clean version of the actual transcript, which contains the kind of language that is not spoken in polite society. Even though his ex has not spoken as many unkind words about him as he has about her, after everything she's been through, she probably hates him as much as we do.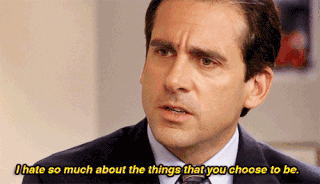 10

She Was Finished With His Twisted Games
John Mayer has had some nasty things to say about his former love interests such as referring to Jessica Simpson as "sexual napalm" and saying that he broke up with Jennifer Aniston because she was still living in 1998. However, unlike his other famous exes, Taylor Swift has never been shy about publicly dissing her ex-boyfriends. After T-Swift released her song, "Dear John" which contained the lyrics: "Don't you think 19 is too young to be played by your dark twisted games, when I loved you so?", Mayer called her out for "humiliating" him— as if he hadn't done the same thing with countless other former lovers. Though the two have been broken up years ago, in 2016, Mayer threw some subtle shade at the "Look What You Made Me Do" singer by referring to her birthday as the "lamest day of the year." Talk about petty!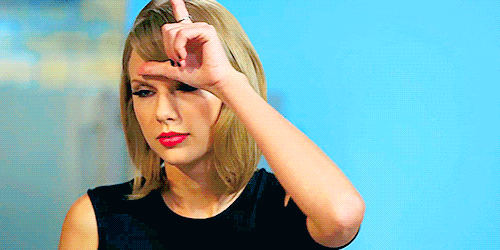 9

A Fight Over Embryos
Before Sofia Vergara and Joe Manganiello became one of Hollywood's hottest couples, the Modern Family star was in a relationship with Nick Loeb, a wealthy businessman. Though the two didn't have any children together, once they broke up, they got involved in a nasty custody battle involving frozen pre-embryos that Loeb wanted for himself. Loeb is one of the pettiest ex-boyfriends in Hollywood history, not only because he filed a right-to-life lawsuit against Vergara because she would not allow him to have custody of the pre-embryos, but he also said that he was looking for a woman with more class than his famous ex. Vergara finally took him down after he named the pre-embryos, attempted to implant them into a surrogate, and created trusts for them. By doing so he broke the terms of their contract and Loeb didn't have a legal leg to stand on. Case closed.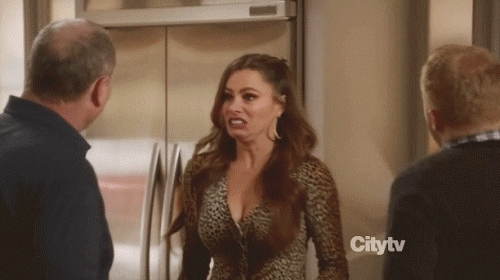 8

He Thought About Other Women When They...You Know
The relationship between Russell Brand and Katy Perry happened so fast that it is easy to forget but it took awhile for these two to move past it. During one of his stand-up routines, he "joked" that he thought about being a monk after he was divorced because ""When you're a monk, you're not allowed to have sex with anyone. When you're married, it's one person. That's one more than a monk. It's not that different. I'd be having sex thinking, 'Think of anyone, anyone else.'" Talk about cruel! Though Russell Brand has mostly had bad things to say about his ex, the "I Kissed a Girl" singer has been more tactful with her comments. When Perry appeared on Ellen to promote her album Witness, she played a game called "Will You Perry Me?" in which she had to choose between two celebrity suitors. She remarked that she was terrified of the idea of being married a second time to which Ellen replied, "You weren't married!" Turns out Ellen had forgotten about her relationship with Brand and it's pretty clear that she wishes that she could forget as well.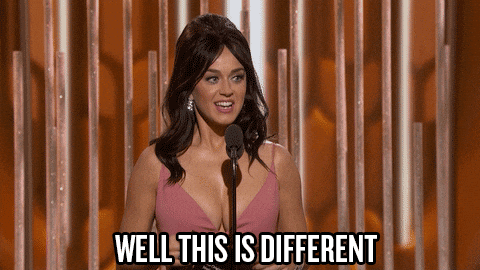 7

Twitter Feud
Before Ariana Grande dated Big Sean and even before she dated Nathan Sykes, she was in a relationship with Youtuber Jai Brooks. However, once their relationship came to an end in 2013, cheating rumors and allegations were being thrown around. After the breakup, Brooks went to Twitter to write a long-winded essay on how he was cheated on by his famous girlfriend, the post stars with, "Yes I was cheated on. Yes it does suck. Yes I was left for another man" and if that doesn't make you immediately roll your eyes, the rest of the million-word post will. Grande responded with a series of tweets in which she acknowledged the post and that she was in "complete and utter shock" and also revealed that Brooks had told her that if she didn't come back to him, that he would make her "look bad to the entire world." Jokes on Brooks because Grande is doing better than ever and nobody knows who Jai Brooks is.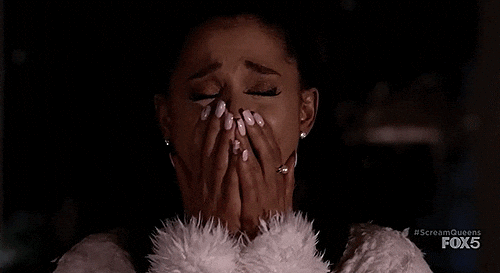 6

Cry Me A River, Justin
The romance between Justin Timberlake and Britney Spears is one for the ages and even though it's been over a decade since they broke up, they still seem to harbor bitterness for each other. The former boy-bander has been much more outspoken about the relationship than Spears and he seems to bring it up whenever he can. Timberlake recently said in an interview that musicians produce their best work when they're "depressed and a little tormented" and the reason why his breakout solo, "Cry Me a River", was a hit was because he had been "suffering" after his relationship with Spears ended. Cry me a river, Justin. You broke up in 2002, it's time to let it go. In response, Spears said, "I think it looks like such a desperate attempt, personally. But that was a great way to sell the record. He's smart." 5

Two Conflicting Stories
Though Ellie Goulding claims that she and Ed Sheeran were never officially a couple, the red-headed singer sang/whined about how she cheated on him in his song "Don't". According to Sheeran, Goulding hooked up with Niall Horan while the two were together according to the lyrics: "And I never saw him as a threat, until you disappeared with him to have sex of course…" but the "Lights" singer still claims that she has no idea why he thought the two were in a relationship. Ellie exacted her revenge by releasing the song "On My Mind" which contained the lyrics, "You were talking deep like it was mad love to you. You wanted my heart, but I just liked your tattoos." Ouch. Though Sheeran has said that he has "forgiven" Goulding for cheating on him, we're still not quite sure that's what went down.
4

Their Own Private Soap Opera
Madonna and Guy Ritchie have been broken up for nearly a decade but they are still prone to throw around obscenities and hateful words about each other and it seems like these two still truly despise each other. Ritchie has not been shy about his feelings for his ex, saying that he felt that his relationship with her was like a "soap opera" and that she was "obsessed with her own public image, obsessed with being seen as some kind of global soothsayer." In response, Madonna said that she felt "incarcerated" in her relationship with Ritchie and that he was nothing more than a "gold digger". Even though it's been years since they broke up, Madonna still seems bitter and even dropped the C-bomb on her ex-husband at a concert. Yikes. The two were married for seven years but it appears that they just weren't right for each other.
3

A Hate/Love Relationship
After everything that Chris Brown did to Rihanna, you would think that he would never be able to find love again but, unfortunately, that is not the case. After his very public breakup with Rihanna, Brown started dating Karrueche Tran and the two were on and off again for the next few years and she reportedly dumped him once after finding out that he had "liked" photos of himself and Rihanna on Instagram and Brown announced that he was single again after proclaiming "f--k that b--ch" during an interview. The two got back together then broke up again after Tran found out that he was the father of a nine-month-old baby, but when the two tried to reconcile, they got into a yelling match in the middle of Norm's Diner. Earlier this year, Tran was granted a restraining order against her ex after he threatened violence against her. Hopefully these two stay out of each other's lives forever.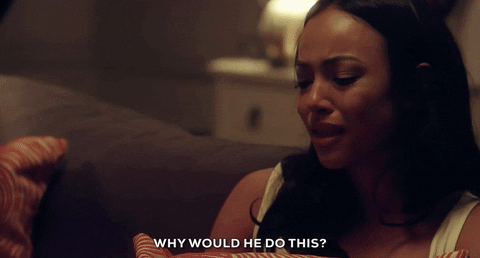 2

#ZaynHasNoChill
When Zayn Malik dumped his fiancé in a text message to be with Gigi Hadid, things got messy fast. Zayn made a not-so-subtle dig at Edwards' band Little Mix by retweeting a poll that asked people to vote on which single was better: "Worth It" by Fifth Harmony or "Black Magic" by Little Mix and, of course, Fifth Harmony won by a landslide. This shady retweet led to the #ZaynHasNoChill hashtag. Edwards has not been quiet about her disdain for the former boy-bander and has had nasty things to say about him in the song "Shout Out To My Ex" which included the lyrics: "This is a shout out to my ex / Heard he in love with some other chick / I hope she gettin' better sex / Hope she ain't fakin' it like I did." Though he dumped his fiancé for another woman, Zayn's solo career is flourishing while Perrie is still waiting for her chance to go solo.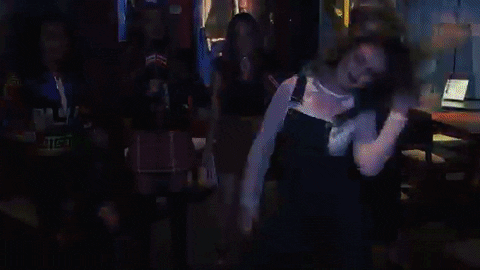 1

PSA: Stay Away From Rob Kardashian
It should be clear by now that Rob Kardashian is a crazy ex-boyfriend who never deserved to be with any of the women he dated. When he was dumped by Adrienne Bailon, Rita Ora, and Blac Chyna respectively, he immediately went to social media each time to rant about how they had cheated on him and that they were all sluts--even years after they had broken up. He most recently posted photos, videos, and screenshots of some very explicit pics of his ex, Blac Chyna, as revenge after the two had broken up. Though Bailon has not said anything particularly scandalous about her ex, Rita Ora summed up her feelings in a tweet which revealed that Rob's manhood was "whack" and that she had to "get it somewhere else". Ouch. His baby mama, Blac Chyna, on the other hand is in the process of suing the Kardashian-Jenner family for damaging her brand and her career.