Alfonso Ribeiro is suing the makers of Fortnite and NBA 2K for unauthorized use of his "Carlton dance".
According to Variety, the actor, who rose to fame as Carlton Banks from 90s comedy, The Fresh Prince of Bel-Air, has filed suits against Epic Games and Take-Two and is seeking compensation for their integration of his comedic dance into their video games.
The dance first appeared on a Fresh Prince episode in 1991 and reappeared several times during the show's six seasons. Ribeiro actually used the "Carlton Dance" during a Dancing With the Stars performance in 2014 and continues to bust it out for fans 27 years after it debuted.
PREVIOUSLY: PARENTS ARE SENDING THEIR KIDS TO FORTNITE ADDICTION THERAPY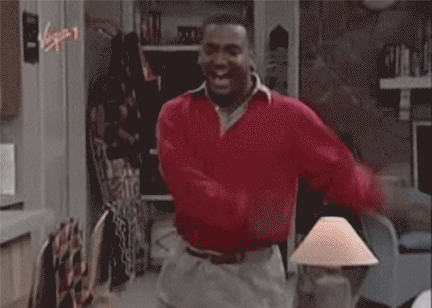 The actor is now claiming that Epic Games and Take-Two have unfairly profited from using something that is clearly his and he is demanding that, in addition to paying him, they cease all use.
"It is widely recognized that Mr. Ribeiro's likeness and intellectual property have been misappropriated by Epic Games in the most popular video game currently in the world, 'Fortnite,'" attorney David L. Hecht told Variety in a statement.
"Epic has earned record profits off of downloadable content in the game, including emotes like 'Fresh.' Yet Epic has failed to compensate or even ask permission from Mr. Ribeiro for the use of his likeness and iconic intellectual property.
"Therefore, Mr. Ribeiro is seeking his fair and reasonable share of profits Epic has earned by use of his iconic intellectual property in 'Fortnite' and as a result is requesting through the courts that Epic cease all use of Mr. Ribeiro's signature dance."
Ribeiro isn't the only one suing the company. Both Epic Games and Take-Two have incurred suits from Brooklyn rapper 2 Milly for their use of his "Milly Rock" dance in their games.
Epic has also been taken to task by Russel Horning aka The Backpack Kid for his "floss" dance, which has become insanely popular after he posted himself doing it online. Horning has since performed the "floss" with Katy Perry on Saturday Night Live and is now looking for compensation despite previously stating that he did not mind it being part of the game.
The 17-year-old does not own the copyright to the dance but has applied for it in order to have proceedings move forward.
NEXT: CALIFORNIA REVEALS PLANS TO TAX CITIZENS FOR TEXT MESSAGES
Latest El Camino: A Breaking Bad Movie Trailer Shows Jesse Pinkman On The Run