Every person's home is their own castle. But for some, their homes are literally their castles. Nowadays, castles are no longer reserved for royalties. They can be bought just like any other luxury home, if you can afford it. Anyone who has ever been impressed by historical movies, dungeons, defensive towers, and knights has dreamed of living in one.
Castles were fortified structures, strong enough to withstand attacks and protect the kings and noblemen that inhabited them. If maintained properly, their historical value will only increase in time, which is why many investors are interested in them. Considering that many of the castles currently on sale have not been inhabited for many years and are in an advanced state of decay, most of them can be bought for less than $1 million, which is cheaper than a two-bedroom condo in Manhattan. Larger and renovated castles can expect to fetch between $2.5 and $5 million. However, historically significant and fully restored castles can go on much higher.
Buyers can choose from a wide offer that includes castles dating from the 12th century all the way to the 19th century, but you must always consider the renovation and maintenance costs. There are dozens of castles currently on sale and only a few live to see a new owner walk through their doors. This is mainly due to their jaw-dropping price tags. Take for example Dracula's Castle, the famous Bran Castle in Romania, which has been listed for $135 million in 2008, and still hasn't seen a buyer yet.
5

Schloss Neidstein in Bavaria, Sold for $2.5 Million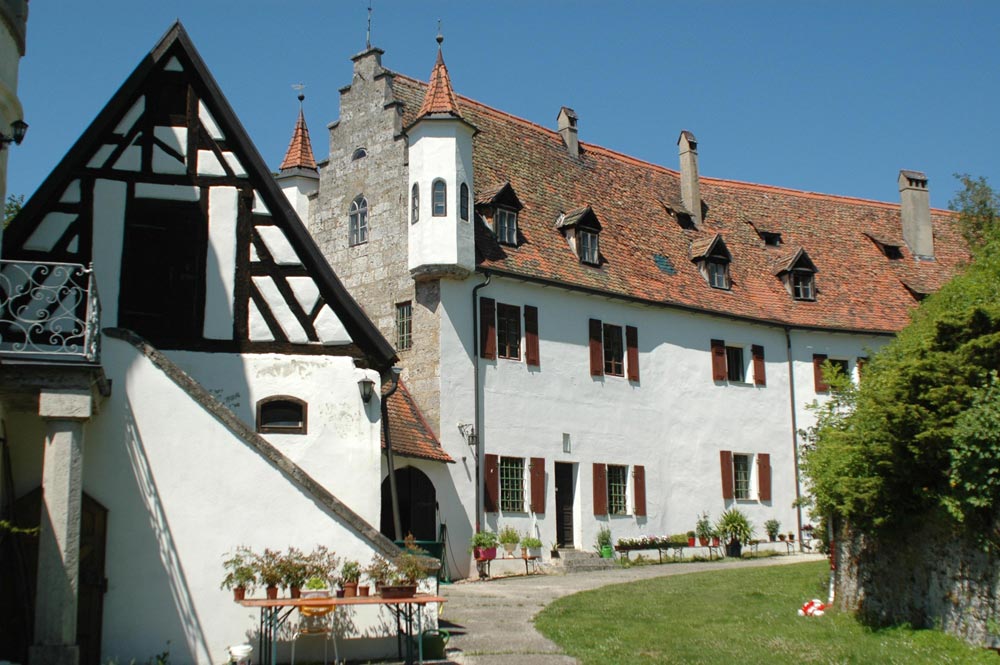 When you're a Hollywood celebrity, your paycheck allows you to make any dream come true. Nicolas Cage bought this lovely medieval castle in 2006 just to see how it feels to live like a baron. Located in Bavaria, Germany in the small town of Etzelwang, Schloss Neidstein is a 400-acre property with forests and meadows. Beginning with 1466, Schloss Neidstein served as the residence of the Brandt family. In 1979, American judge Theodor P. Von Brand inherited the castle. Later, his heir sold the property to none other than Nicolas Cage for $2.3 million. The actor renovated it to restore it to its former glory, but sold the castle to a lawyer in Amberg in 2009 for $2.5 million.
Schloss Neidstein is located right near the ruins of the original Schloss Neidstein Castle. The current castle was designed by Jobsts Brandt and was completed in 1513. Nowadays, the castle owes its look to the 1855 through 1860 renovations. Its most valuable assets are its archives, housing documents dating back to the 16th century. The 9,688 square feet castle has no less than 28 rooms, out of which ther are 10 bedrooms and five bathrooms.
4

Devizes Castle in Wiltshire, Sold for $3.2 Million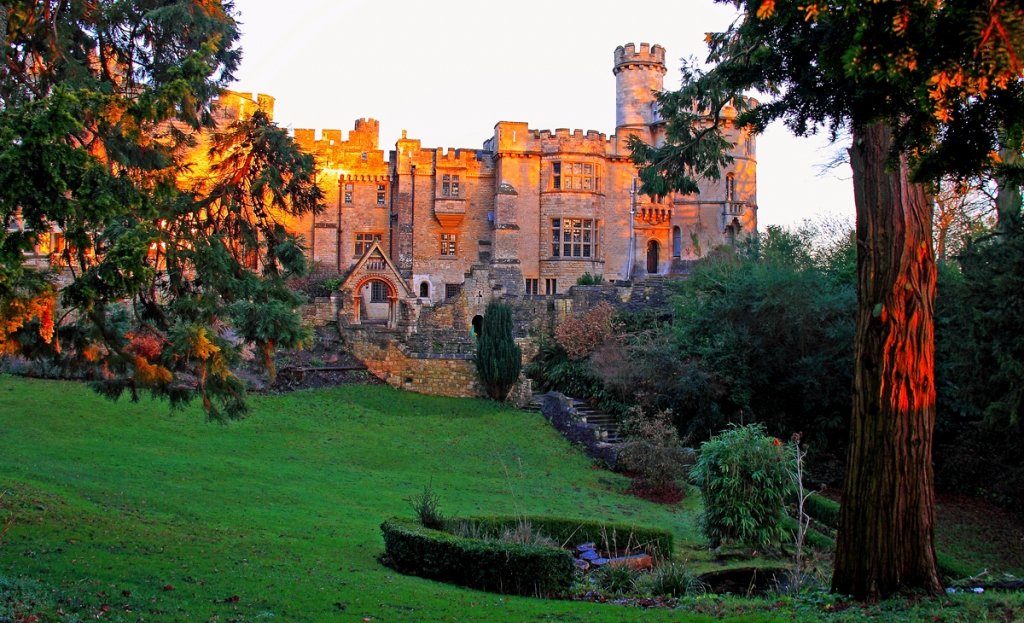 Construction on the Devizes Castle started at the beginning of the 12th century. It was initially designed as a wooden mott-and-bailey castle that was meant to secure the Norman conquest. It was visited by King John in the 13th century, and throughout history many of England's kings resided here. By the 14th century, it had already become a major fortification in England. It then became the property of Catherine of Aragon, the wife of Henry VIII. During the Civil War in 1645, under Oliver Cromwell's orders, major parts of the fortification were demolished. The estate we see today is only a fraction of its original size. Construction on the modern castle began in 1838.
The Victorian style castle in the town of Devizes in Wiltshire, England was sold to interior designer Julia Dempster in 2010 for $3.2 million. She declared that she bought the castle for residential purposes, meaning that the Devizes castle will not be transformed into a hotel in the near future. There are seven bedrooms, four bathrooms, six reception rooms, a drawing room, one of the tower rooms will be converted into a dressing room, and the Orangerie will be renovated and transformed into an indoor pool.
3

Belcourt Castle in Newport, Sold for $3.6 Million
Jewelry designer Carolyn Rafaelian purchased the Belcourt Castle for $3.6 million in 2012. Located in Newport, Rhode Island, with an infamous reputation of being haunted, the Belcourt Castle is a former summer cottage designed by architect Richard Morris Hunt. Constructions on the stately edifice ended in 1894. There are 60 rooms decorated in French Renaissance and Gothic style. There is an English library, banquet hall, music room, Empire-style dining room, French Gothic-style ballroom, and it is filled with antiques and armors.
Beginning with 1957, Belcourt Castle served as a museum. Visitors could see around 10 rooms and ghost tours and tours by candlelight were also available. Carolyn Rafaelian plans to transform the estate into a residence, despite its haunted chair, which apparently prevents anyone from sitting in it by tossing them out, and the Gothic ballroom with a supposedly screaming armor.
2

Seton Castle in Scotland, Sold for $8 Million
Scotland's most expensive home ever sold was purchased in April 2007 by Stephen Leach and Heather Luscombe from Edinburgh. The stately 18th century building is the work of architect Robert Adam. Formerly known as Seton Home, the castle made it in the top 50 most expensive homes list in 2007, and experts predict that the property's value will double over the next few years. The castle stands proud in the middle of a 20 acre woodland and features a library, gallery, billiard room, nursery, staff quarters, six reception rooms, 14 bedrooms, a 440 square foot master bedroom, stables, as well as a coachman's cottage.
The castle's former owner, Mary McMillan, previously purchased the property for $2 million in 2003. Built on the site of the Seton Palace, which belonged to the Earls of Winton, the palace was demolished on 1789, after it had been neglected for almost a century. During the same year, Lt. Col Alexander Mackenzie commissioned architect Robert Adams to build the Seton Castle on the site. Constructions lasted between 1789 and 1791 and the stone left after the demolition of the Seton Palace was used to erect the new building. The Earl of Wemyss sold the castle to Mary McMillan on the condition that it would remain a family home. She renovated the stately estate and restored it to its original condition during her first year of occupancy.
1

Ashford Castle in Ireland, Sold for $68 Million
A proud-standing medieval castle will always make the perfect spot for a five star luxury hotel. Located in Cong, near Ireland's border, the Ashford castle is the oldest in Ireland. Its origins can be traced back to 1228, when the House of Burke began building a castle on this very spot. Over centuries, new wings have been added. After the estate was purchased in 1852 by Sir Benjamin Lee Guinness, two large Victorian extensions were added.
In 1939, it was sold to the Irish government. A while later, Noel Huggard thought of transforming the castle into a hotel, but it wasn't until 1970, when it was purchased by John Mulcahy, that the property was completely restored. He managed to see Ashford Castle through its complete transformation from a medieval castle to a luxury hotel. In 2007, it was sold for $50 million to investor Gerry Barrett. In 2012, it was voted the best resort in Ireland and the third best in Europe. During the same year, it was put up for sale again, this time for $34 million, half the price Barrett paid. It was eventually sold in 2013 to Red Carnations Hotels for $27 million.