Perhaps you don't feel like selling your car, jewelry, and house to buy the world's most expensive pair of shoes, but casting a glance never hurt anyone. Shoes are one of the greatest obsessions of women everywhere. I'm sure it happened to you more than once to go out shopping for a dress and return home with two pairs of pumps. You simply feel you must have all colors, materials, and heel sizes out there. Sex and the City's Carrie Bradshaw showed women everywhere that it's alright to have a shoe fetish. As long as you can afford them.
They say that all the clothes, diamonds, and shoes in the world are still not enough for a girl. You can have closets full of sandals and still spend days in a row shopping for new ones. It's any woman's dream to have her feet adorned with diamonds, crystals, and rubies. If you want to make something expensive, just cover it with as many diamonds as you can possibly fit on it. That's exactly what the following designers did. Their bejeweled stilettos are the fantasy footwear of the filthy rich.
Cinderella's glass slipper is perhaps the most recognizable precious shoe in the world, playing a substantial role in the fairytale. If she hadn't lost it when she ran away from the ball at midnight, her prince would have never found her. I'm sure all of you would dread the idea of losing one of the following iced up shoes. If diamonds are your poison, these eye-popping pieces of jewelry on high heels are just what you need.
10

House of Borgezie Stilettos: $216,000
9

Stuart Weitzman's Diamond Dream Stilettos: $500,000
8

Original Wizard Of Oz Ruby Slippers: $612,000
7

Stuart Weitzman's Retro Rose Pumps: $1 Million
6

Stuart Weitzman's Marilyn Monroe Shoes: $1 Million
5

Stuart Weitzman's Platinum Guild: $1.06 Million
4

Stuart Weitzman's Ruby Slippers: $1.6 Million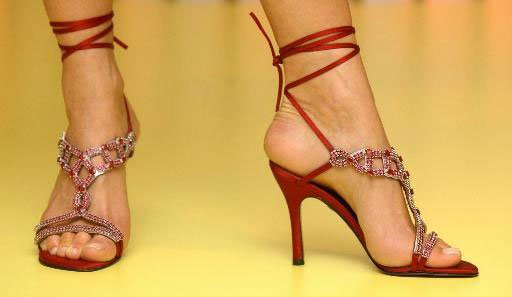 3

Stuart Weitzman's Tanzanite Stilettos: $2 Million
2

Stuart Weitzman's Cinderella Slippers: $2 Million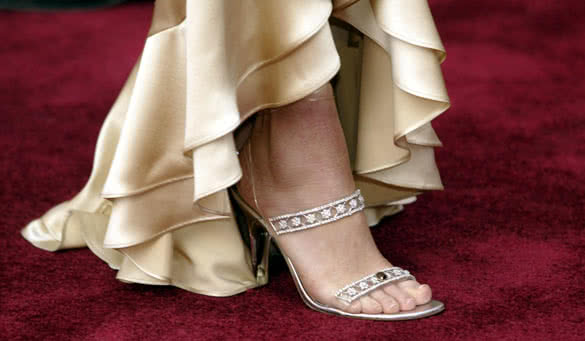 1

House of Harry Winston Ruby Slippers: $3 Million
No, you're not seeing double. These are actually the faithful replica of the little red shoes from The Wizard of Oz. The only difference is that in this particular case, we are faced with a total of 4,600 sparkling red rubies summing up 1,350 karats, and that's not all. There are 50 carats worth of diamonds, too. The Wizard of Oz continues to fascinate and inspire designers. In 1989, on the occasion of the classic movie's 50th anniversary, the House of Harry Winston revealed a replica of the famed Ruby Slippers. It took two whole months of painstaking hard work to finish these opulent shoes, the most expensive in the world. Iced up is an understatement. There should be a whole new category invented just for these shoes. If you have enough money in your bank account, they can be yours for the "modest" price tag of $3 million.
Give TheRichest a Thumbs up!
Looking for an AD FREE EXPERIENCE on TheRichest?
Get Your Free Access Now!