With a more than a spectacular debut, 2013 kicked off with the splashing news of the $117.5 million purchase of a nine-acre estate in Woodside California. Sold to billionaire Masayoshi Son, chief of Softbank, and the second richest man in Japan, the sale went straight to number one as the most expensive single-family home ever sold in the U.S. While the news didn't kick in until January 2013, the deal was actually signed in November 2012, which makes it a 2012 sale. Nevertheless, 2013's home sales were outrageously expensive on their own, just as many elaborate estates that have been listed for years finally met their new owners.
Dominated by luxury real estate, 2013 has seen some of the highest listing prices in history and those properties that actually signed a deal weren't too bad either. The year saw a boom in multi-million dollars home sales, with record breaking sales throughout the U.S, out of which Malibu distinguished itself as the most expensive market. Homes of the rich who reside in palatial mansions found on opulent estates are bound to sell for mountains of cash; so let's have a look at the most outrageous real estate transactions of 2013.
10

Abingdon Maisonette, West Village, New York: $23.4 Million
Only one month after billionaire Steve Cohen, founder of SAC Capital Advisors, bought an East Hampton estate for $62.5 million in May 2013, the same billionaire dropped another $23.4 million for the Abingdon Maisonette, a 9,600 square feet triplex apartment in West Village, New York. The original asking price for the luxury condo was $25 million, and it comes with its very own private entrance and outdoor space. Steve Cohen's new property will most likely be used as a temporary home.
9

Moraga Vineyards, Bel Air: $28.8 Million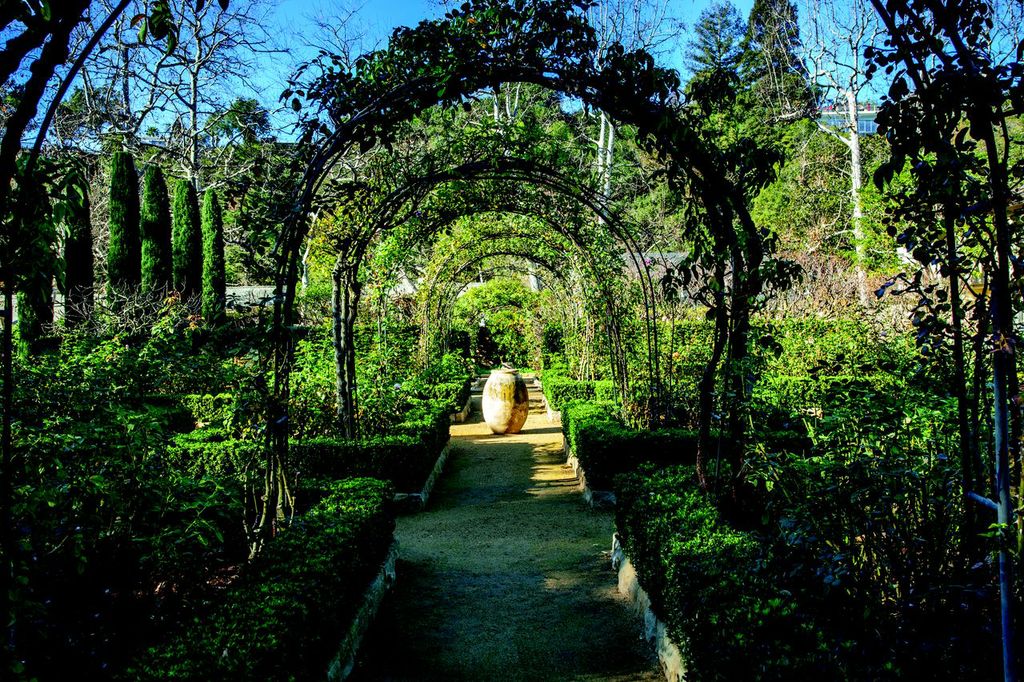 Listed by Delphin Mann of Coldwell Banker Previews International, Moraga Vineyards is a 16-acre Bel Air estate purchased by media tycoon Rupert Murdoch in August for $28.8 million. The property was built in the 1930's by Victor Fleming, director of Gone With the Wind. The main house is a 7,500-square-foot mansion, and there us also a guesthouse, vineyards, and a winery with an eccentric wine cave on the large property in the Santa Monica Mountains, all spread out at an altitude of between 600 and 900 feet. Plus, Moraga Vineyards produces an average 1,500 cases of wine each year, a relatively expensive wine, quite famous among celebrities.
8

Castello del Sol, Miami: $30 Million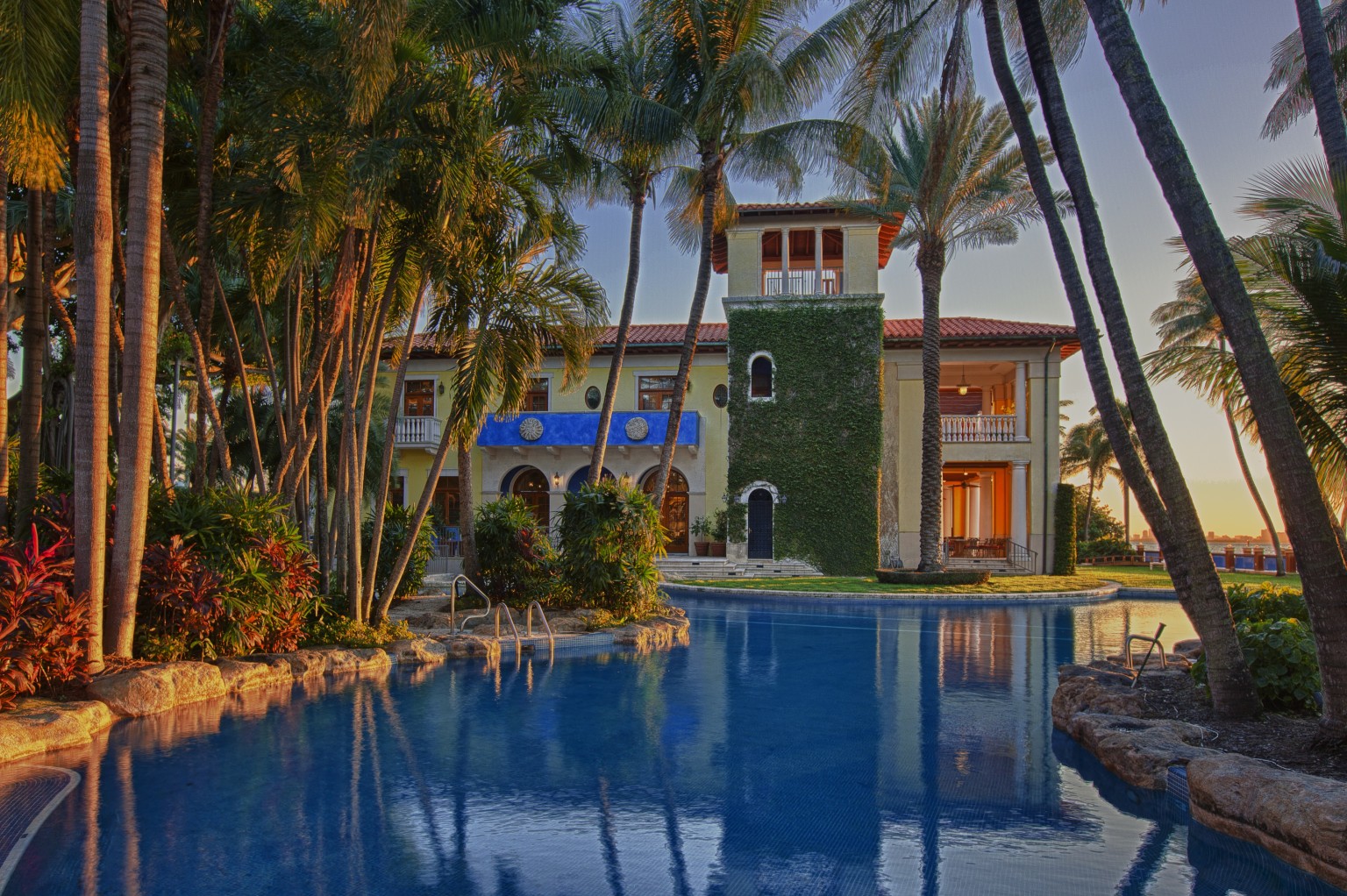 Castello del Sol is a lovely Mediterranean-style waterfront property in Miami, located on the exclusive La Gorce Island. The 1.62 acre luxury estate is home to a 17,000-square-foot mansion with 11 bedrooms and 14 bathrooms, with hand-painted ceilings, library, theater, gym, rooftop lounge. It also has a guesthouse, staff quarters, and guard house, lagoon-style pool, tennis court, and 400 feet of waterfront. The former owner bought the property for $12.4 million in 2001, and was initially listed for $37 million. In June 2013, it was purchased by Michael Lee Chin, a Canadian business magnate, for $30 million, making the estate the third most expensive home sold in Miami.
7

Alex Rodriguez, Miami Beach Estate: $30 Million
In May 2013, baseball player Alex Rodriguez sold his Miami estate for a whopping $30 million. Alex Rodriguez bought the property back in 2010 for $7.4 million, and spent another estimated $7 million on various customized amenities. He added Zen gardens, a batting cage, and a steam room to the mansion. Plus, he built a 3,000 square-foot sports room and a stand-alone gym. The 20,000-square-foot mansion comes with nine bedrooms, 11 bathrooms, gourmet kitchen, and 4-car garage. The palatial property boasts 275 feet of water frontage with two docks and outdoor kitchen. Although Rodriguez fetched $8 million less than the original asking price, the property is still the most expensive ever sold on North Bay Road, and was purchased by Stephen Levin, the beer distributor, and his wife Petra, a former Miss Germany.
6

The Crescent Palace, Los Angeles: $32.75 Million
Le Palais, or The Crescent Palace, is a French cheateau-styled property in Beverly Hills. Originally listed for $58 million, it was purchased by the youngest daughter of Uzbekistan's President for $32.75 million. The spectacular one acre property boats a three-story 48,000-square-foot mansion with seven bedrooms and stylish contemporary interiors, a swan pond, a large swimming pool, and a 10+ vehicle parking lot. Located next to the Beverly Hills Hotel, the property was listed and sold by Joyce Rey & Stacy Gottula of Coldwell Banker Previews International, and the opulent mansion was built by Mohamed Hadid, the real estate developer who built the Ritz-Carlton in the 1980's.
5

Casa Casuarina, Miami: $41.5 Million
In September 2013, the Nakash family bought Casa Casuarina, a luxurious and opulent estate formerly owned by Gianni Versace. Located on the prestigious Ocean Drive in South Beach Miami, the property was originally listed for $125 million, but due to the federal foreclosure suite it was facing, it was finally sold for $41.5 million during a foreclosure auction, quite a bargain if you consider that the late Gianni Versace spend over $33 million in gussying up the mansion with custom-made amenities, such as the extravagant 24-karat gold lined swimming pool. The Nakash family plan to turn the 1930's mansion into a boutique hotel.
4

Further Lane Estate, East Hampton: $62.5 Million
Billionaire Steve A. Cohen, founder of SAC Capital Advisors, was awarded the title of billionaire of the year in 2013. In order to live up to his name, he bought this outrageously expensive East Hampton estate for $62.5 million in May 2013, just to add another piece to his impressive collection of luxurious real estate. Located on Further Lane in East Hampton, the seven acres of ocean-view land are home to a 10,000-square-foot beach house with media room, a large pool, and ocean frontage. Listed and sold by Sotheby's, the oceanfront property was formerly owned by Robert McKeon, the late investment banker.
3

Howard Mark's Malibu Estate: $75 Million
Billionaire Howard Marks, founder of Oaktree Capital Management, sold his Malibu estate in January 2013 for a jaw-dropping $75 million to an anonymous Russian couple. The house goes straight to number one as the most expensive mansion sold in 2013 in the U.S, and set a new record-price for Malibu. It is also the second most expensive home sale in Southern California, after a Beverly Hills mansion was sold for $85 million in 2011. Located on the Pacific Coast Highway, it is one of the largest oceanfront properties in Malibu. The 9.5 acre estate consists of a 15,000-square-foot main house with eight bedrooms and four baths, two guesthouses, and a gym.
2

Victoria Peak Mansion, Hong Kong: $84 Million
Hong Kong's second most expensive property ever sold fetched an outrageous $84 million in November 2013. Victoria Peak, or simply The Peak, is Hong Kong's most expensive and luxurious residential area. Sold to an anonymous Chinese lawyer, the $84 million property is an almost 7,000-square-foot two-story house. It is one of the five mansions of Gough Hill Residences, a complex developed in 2006 by Wheelock Properties. Back in 2006, the property was sold for $26 million dollars. Home prices in Hong Kong continue to rise, and are currently the highest in the world, topping New York, London, and Tokyo.
1

One57 Penthouse, New York: $90 Million
In May 2013, billionaire hedge fund manager William Ackman, founder of Pershing Square Capital Management LP, announced that he and his group of investors agreed to pay $90 million for a penthouse in the One57, Manhattan's condominium tower. One57 Tower, a 90-story skyscraper, will be completed in 2014, which means that the luxury condo is still under construction. However, Ackman declared that he made the purchase as an investment, and does not intend to live there. The penthouse spans over 13,500 square feet of living space at the 75th and 76th floors of the residential tower, and comes with its own glass-enclosed garden, swimming pool, and 140 feet of frontage overlooking Central Park.