For all classic literature fans, there's nothing quite as rewarding as the smell of old books, with their yellow colored and fringed-margin pages, triggering memories all the way back to the first childhood book ever read, and sometimes even beyond. However, you have to face it, reading your favorite author's masterpiece while turning the pages of a first edition copy, completely unaltered, illustrated by the very writer, is unparalleled. Extremely rare, kept in special conditions on the shelves of the world's most famous libraries, first edition books are a slice of history, and their value can hardly be measured by money.
Cars, houses, jewelry, and watches aren't the only ones that can fetch ridiculous amounts of cash. Scarcity, age, author, and previous ownership are the decisive factors when it comes to putting a price tag on first edition books and manuscripts. Book collectors are simply insatiable, and they would pay anything to get their hands on humanity's greatest works of literature in the first print run of the first edition, rare copies that barely come to light every now and then, once in a lifetime opportunities.
10

J.K. Rowling's Tales of Beedle the Bard: $3.2 Million
One of only seven existing copies, each handwritten and illustrated by J.K. Rowling herself, was sold on Amazon in 2007. The lavish copy is illustrated on vellum, and is bound together in prestigious brown Moroccan leather mounted with numerous semi-precious gems. The rare first edition of The Tales of Beedle the Bard includes five enchanting fairy tales handwritten on 157 pages. The book above actually played a role in the seventh Harry Potter volume, Harry Potter and the Deathly Hollows, when it was given to Hermione by Albus Dumbledore, the Hogwart's head teacher. Sold for $3.2 million, it is the most expensive modern manuscript ever sold at auction, and the only copy of the first edition available to the public, as the other six have been offered by the author as gifts to her close friends.
9

Ptolemy's Geographia Cosmographia: $4 Million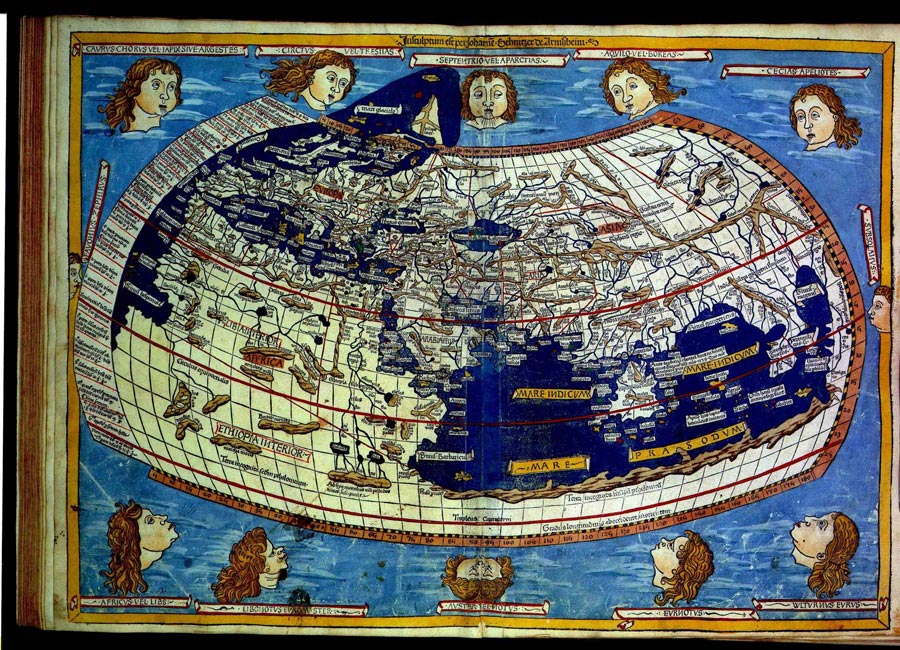 The very first book in history to feature engraved illustrations is also the world's first atlas, which inspired many others to come and be cartographers worldwide even to this day. Geographia Cosmpographia is Greek astronomist, mathematician, and geographer Ptolemy's extremely rare atlas illustrated with maps, printed in Bologna in Italy in 1477. Ptolemy emphasizes that the Earth is spherical, and demonstrates the importance of a coordinate system based on the planet's shape. Although his measures were inaccurate, they did provided a model for future cartographers, and an unaltered copy of Geographia Cosmographia was sold in 2006 by Sotheby's in London for $4 million.
8

Henri Louis Duhamel du Marceau's Traite des Arbres Fruitiers: $4.5 Million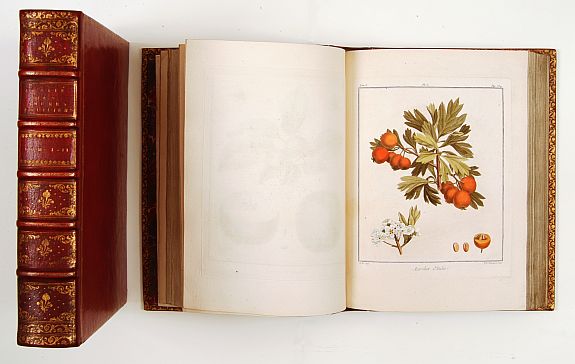 Sold in 2006 by Pierre Berge Auction & Associes in Brussels for a whopping $4.5 million, Traite des Arbres Fruitiers is a botanical collection put together by Henri Louis Duhamel Marceau after 30 years of observations of fruit trees. Written and illustrated in the 18th century, the book is comprised of five volumes, and can be translated into English as Treatise on Fruit Trees. The most expensive book ever written about trees details 16 species of fruit trees, and this particular copy was commissioned for the personal library of King Louis XV, with a gilded cover.
7

Geoffrey Chaucer's Canterbury Tales: $7.7 Million
The first major volume ever printed in England, Geoffrey Chaucer's Canterbury Tales book was first printed in 1477 by William Caxton. This particular copy is one of 12 existing copies of the first edition, and is the last to have been held privately at John Radcliffe's library in London. In fact, it was previously purchased in 1776 for $10. Extremely rare, this first edition book's sale went far beyond the auction house's expectations, which hoped for $1 million at the most. It was sold by Christie's auction house in London in 1998 to Sir Paul Getty, the late British philanthropist.
6

Shakespeare's First Folio: $10.1 Million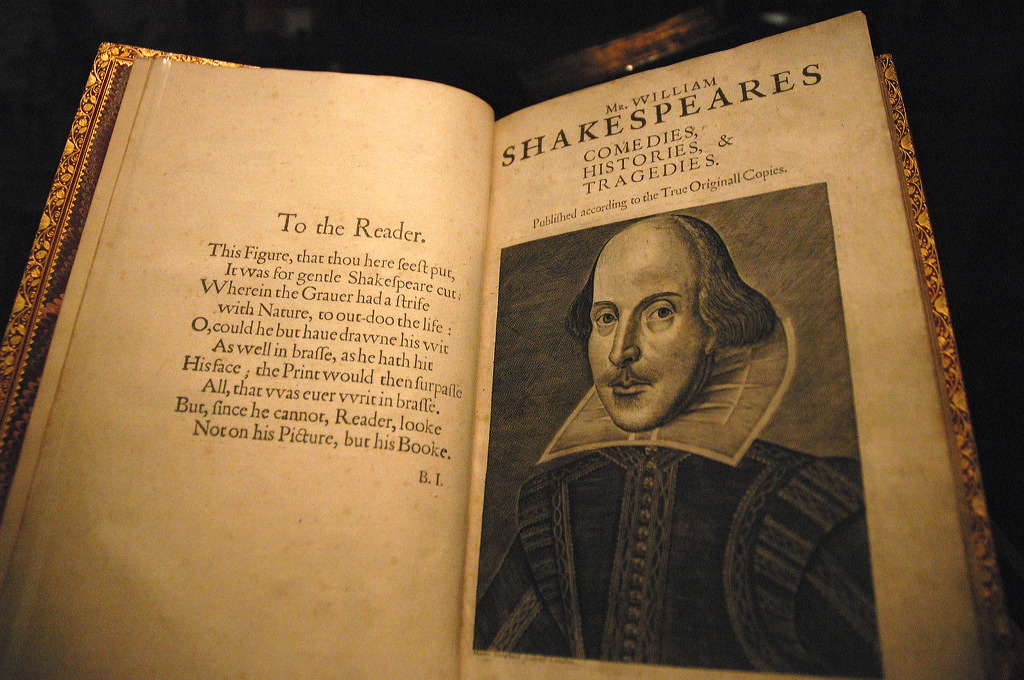 Commonly known as the First Folio, or as Shakespeare's Comedies, Histories & Tragedies, the book is a first edition collection of the master's plays, sold during a Dr. Williams' Library auction in London, carried out by Sotheby's in 2001. Printed in 1623, seven years after Shakespeare's death, it is even more valuable as it contains plays that have never been reprinted. The printing issued 750 copies at the time, out of which only 228 are known to have survived, most of them incomplete. This particular copy features the original price of 20 shillings per copy, and is considered the best preserved. One of the most important books in English literature, the First Folio contains 18 plays, and was sold to Paul Allen, the Microsoft co-founder. Another copy was previously sold for $5.1 million.
5

James Audubon's Birds Of America: $11.5 Million
James Audubon was a French ornithologist and talented illustrator, a renowned pioneer in early wildlife research. Highly regarded to this day for its accuracy and detail, Birds of America is a four volume book illustrating more than 400 life-size species of North American birds. Written in the early 19th century, each copy is huge, measuring three feet by two feet, as Audobon wished to depict the birds in life size, proof to his attention to detail. This extremely rare complete copy of the first edition was sold from the collection of Frederick Second Lord Hesketh by Sotheby's in London in 2010 by, and was purchased by Michael Tollemache, a fine-arts dealer.
4

Order of Saint Benedict's Gospels of Henry the Lion: $12.4 Million
Commissioned by Henry the Lion, Duke of Saxony and Bavaria, for the Altar of the Virgin Mary at the Brunswick Cathedral, this extremely rare gospel book was purchased by the German government during a Sotheby's auction in London in 1983. All 266 pages are uniquely decorated by the monks and disciples of the Helmarshauzen Benedictine Abbey, out of which there are 50 full-page illustrations. A masterpiece of the 12th century Romanesque illuminated writings, the edition was created in 1188 and contains the four Gospels. After Henry the Lion's death, the manuscript was considered lost for a long time, until it reappeared in the 18th century in Prague and was purchased by George V, the King of Hanover.
3

Bay Psalm Book: $14.2 Million
When it was sold in November 2013, it broke the records as the most expensive American book ever. The Bay Psalm Book is the first book ever to be printed on the territory of the United States. It is a collection of translations of Biblical psalms by the Congregationalist Puritans who emigrated to Massachusetts Bay. Printed in 1640 in Cambridge, Massachusetts, the first edition included 1,700 copies, out of which only 11 are known to have survived. The finest surviving copy of the first edition was sold by Sotheby's auction house to American businessman and philanthropist David Rubenstein, who declared that he wishes to share the rare first edition book of psalms with Americans throughout the country by lending it to various libraries in the U.S.
2

Gutenberg Bible: between $25 to $35 Million for a complete copy
Printed by Jonathan Gutenberg 1456 in Mainz, the Gutenberg Bible is the first book ever printed using movable types in the Western world. The first edition of the two volume book is printed in 42 lines in folio format, there are 48 copies in the world, out of which only 21 are known to be complete. In 1987, an incomplete copy, only one volume of the two original first edition Gutenberg Bibles sold for $5.5 million. Nowadays, a single page is valued at over $25,000, which means that a complete original copy is valued between $25 to $35 million.
1

Leonardo da Vinci's Codex Leicester: $30.8 Million
First edition is a major understatement when it comes to this one, as the Codex is unique, only one was ever written, and only one exists in the world. In the form of a notebook, Leonardo da Vinci's Codex Leicester is considered one of humanity's greatest scientific works. Featuring all the original drawings and sketches, the manuscript was purchased by Microsoft co-founder Bill Gates in 1994. Luckily, he didn't keep the Codex all for himself, he scanned it and made CD copies, sharing the knowledge with the world. The name of the manuscript comes from Thomas Coke, who purchased it back in 1717, some decades before he became Lord of Leicester. It focuses on topics such as movement of water and luminosity of the moon, which were still a mystery at the time.
Give TheRichest a Thumbs up!
Looking for an AD FREE EXPERIENCE on TheRichest?
Get Your Free Access Now!