Audrey Kathleen Ruston was born in Brussels in 1929, daughter of an English banker and Dutch Baroness who split up before the war. Her childhood was anything but enjoyable, fleeing with her mother to Holland where she played the role of a Dutch persona, suffering from malnutrition, and dancing for money to support the resistance. A strong character, she soon became one of the greatest female actors of all time, ranking the third greatest female screen legend in the history of American cinema.
Acclaimed for her distinctive elegant style, seemingly minimalistic and effortless, she became a major icon in the 1950's and 60's, not only for her leading roles in appraised movies, but also as a fashion icon, proud possessor of a vast collection of couture. The legendary figure often associated with Breakfast at Tiffany's, Funny Face, Love in the Afternoon, and Roman Holiday, some of Hollywood's greatest classic films, was a huge fan of French designers, but was mainly known for her alliance and lifelong friendship with Hubert de Givenchy.
Nevertheless, the designer himself stated that "All the responsibility for the way Audrey looked was hers. She made the selections." Audrey preferred pastel colors, various shades of black and ivory, and she was bold enough to create her own look, distinctive and personal, that continues to inspire women everywhere. Adored for her role as Holly Golighty in Breakfast at Tiffany's, no one else could make pastel seem as sophisticated as the doe-eyed actress, one of Hollywood's most elegant stars, who humbly confessed that "everything I learned, I learned from the movies."
So how much does one of her beloved outfits sell for? Take a look at the list below to find out.
10

Audrey's Love in the Afternoon Opera Gown: $12,000
9

Audrey's Funny Face Organza Ball Gown: $17,000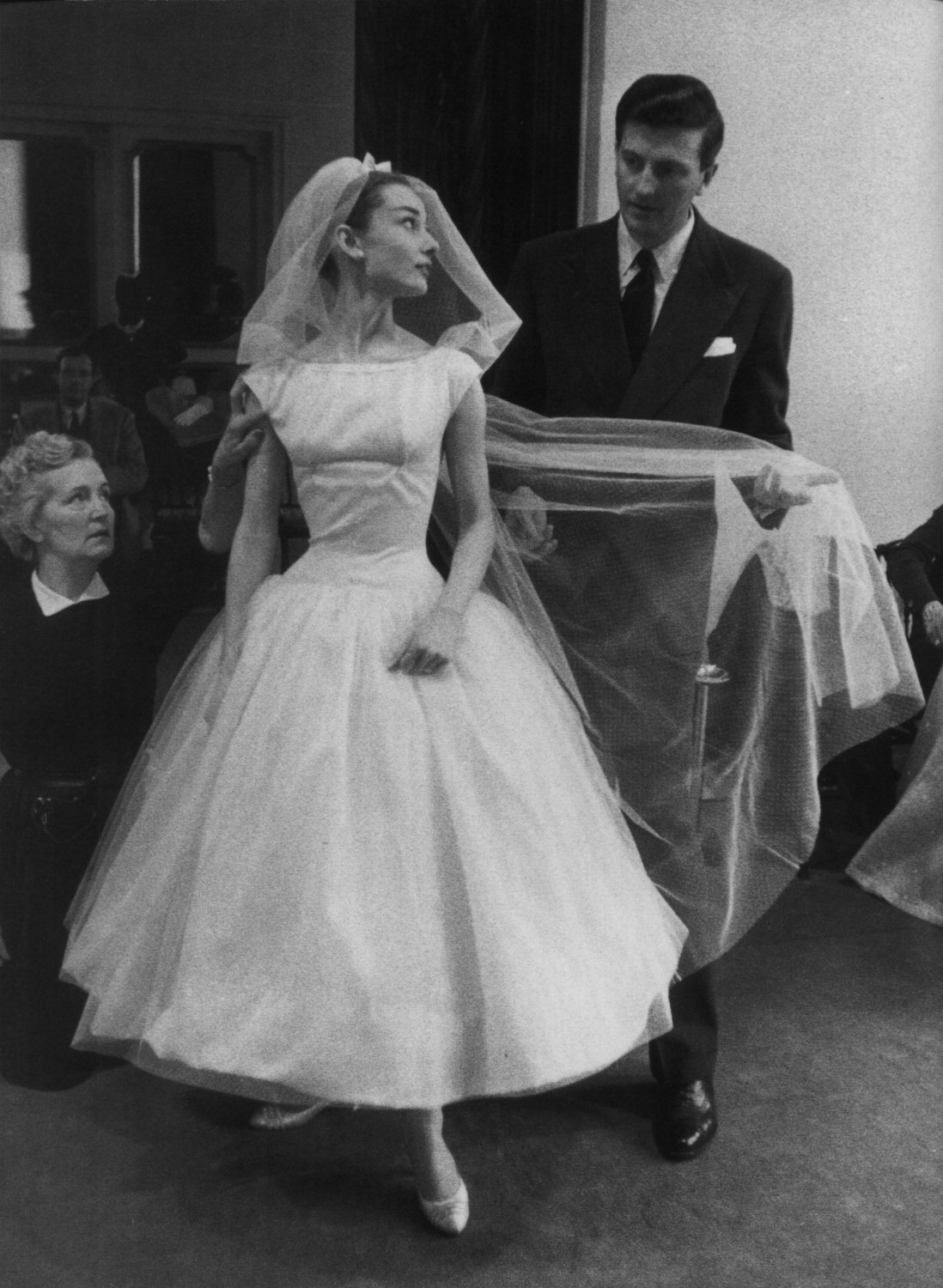 8

Audrey's Two For the Road Silk Gown: $20,000
7

Audrey's Wedding Dress: $23,000
6

Paris When it Sizzles Black Cloque Gown: $28,000
5

Audrey's Funny Face Floral Dress: $56,000
4

How to Steal a Million Black Cocktail Dress: $100,000
3

Audrey's Lucky Oscar Dress: $140,000
2

Audrey's Breakfast at Tiffany's Black Dress: $1 million
1

Audrey's My Fair Lady Ascot Gown: $3.7 Million
Another one of those iconic Hollywood outfits, created specially for Audrey by famous Hollywood costume designer and photographer Cecil Beaton, the starlet wore the Ascot gown in 1964 in My Fair Lady, when she played the role of Eliza Doolittle. My Fair Lady is a musical film adaptation of the homonym Lerner and Loewe stage musical. In the 1965 screening, Audrey Hepburn starred alongside Rex Harrison, and wore one of the most important single costumes ever created for a motion picture. The Ascot Gown, designed by Academy Award winner costume designer Cecil Beaton, was sold during a Debbie Reynolds auction in Beverly Hills in 2011. Considering that just 10 years before, actress Debbie Reynolds purchased the same dress for $100,000, she can truly say inflation was generous when she fetched $3.7 million. The hat is included, of course.
Give TheRichest a Thumbs up!
Looking for an AD FREE EXPERIENCE on TheRichest?
Get Your Free Access Now!