There's not a lot that the world doesn't already know about this girl. Miley Cyrus is the last celeb we'd ever think of as a shrinking violet. Since she made her risque comeback from child star to adult performer (and of course, twerker), Miley hasn't been one to hold back from showing us all what she's really made of.
But you may be surprised to know that the former Hannah Montana star isn't one to put absolutely everything out there (as much as her outfit choices over the past few years might lead you to believe). Miley has mellowed in recent years, and this may have a lot to do with meeting Liam Hemsworth. Since she first fell for the actor on the set of The Last Song back in 2009, Miley has been at her happiest and, some would say, her most mature.
Aside from covering up a bit more and releasing more self-reflective music, Miley's newfound maturity has meant that she prefers to keep more of her private life private nowadays. Boring! If you thought you truly knew what Miley Cyrus was all about, think again. Here are some facts about Miley that only her hubby, Liam Hemsworth, could spill the beans about...
20

She's Camera Shy
Yep, you read that right. We're not kidding! Miley's look and music style might have matured in recent years, but are we forgetting that this is the same girl who was rarely ever seen in a paparazzi snap or red carpet pic without a) revealing way too much flesh and b) sticking her tongue out? Miley's tongue gestures don't really suggest a camera-shy girl to us. Apparently, though, the whole reason why the suck-out tongue became Miley's signature pose on the red carpet is that she felt awkward when having her picture taken and this was a reflex move to combat her nerves.
"I feel very uncomfortable taking pictures and so it's like a nervous habit. I don't know how to take a picture. It just makes it feel more...comfortable," Miley said.
And the nonexistent clothes, Miley? How does that fit in with being camera shy?
19

She Used To Be A YouTuber
Back before being a YouTuber was a full-time job, people used to muck around and post silly things for fun. One of them happened to be Miley Cyrus. Way back in 2008, the 7 Things singer started up her own casual YouTube show with her pal and frequent backing dancer, Mandy Jiroux, and
the 'show' featured the two girls goofing around, playing guitar, and dancing like nobody was watching.
Miley and her pal, Mandy, only made 30 mini YouTube 'shows' before calling it a day, but it's strange to think where she'd be now if she carried on as a YouTuber. We might have been saying Miley instead of Zoella. Then again, I doubt that her parents would be happy with their little girls buying bath products from the kind of YouTuber who twerks at the drop of a hat.
18

Miley Isn't Her Real Name
When her parents, Billy Ray and Tish Cyrus, welcomed her into the world, Miley was actually born with the name Destiny Hope Cyrus. The name 'Miley' was actually her nickname, which came from the original nickname 'smiley' owing to what a happy, grinning baby she was. Pretty soon, it turned into Miley, and she liked it so much as she grew up that she began to stick with it.
Mom and Dad named her Destiny Hope with the belief that with a name like that, she would go on to accomplish great things.
Hmm. Yes and no. Apparently, Cyrus only got around to changing her name legally from Destiny Hope to Miley in 2008 when she turned 16. To this day, only Miley's grandmother calls her Destiny (and presumably, so does Liam if he wants to tease her).
17

She Has 42 Tattoos!
It's obvious that Miley has a few tattoos, but I bet you didn't know just how many she actually had! Yep, ridiculous but true. Mrs. Hemsworth has, in fact (at last count), 42 different tats on her body. Wow. At 5 feet 4 inches, Miley's a fairly petite lady. So, shouldn't she be in the world record book or something? How do so many tats fit on one small girl?
Liam will obviously be more familiar with her more recent ones, but in case you ever wanted a brief history into Miley's tattoos, her love of ink all started with her first ever "Just Breathe" tattoo that she got on her rib cage at the age of 17. Since then, she's decorated her fingers, wrist, inner ear, and ankles with things like "Love Never Dies," peace signs, anchors, evil eyes, and even a long quote by Teddy Roosevelt on her left arm. Phew!
16

She Lived In Canada Before Making It Big
Before Miley moved to Hollywood in search of her big break, the Cyrus family had moved to Toronto from their hometown of Tennessee, and this is really where her acting career got started. Miley and her folks were only in Canada for 3 years. But in that time, the young starlet landed a small TV role with her dad, Billy Ray, on the medical drama series, Doc, in 2001.
Miley only appeared in three episodes of the show. But, thanks to her dad's short-lived TV career, this helped the young Miley on to bigger and better things, because a few years on, she landed a small role in Tim Burton's 2003 movie, Big Fish. After this, it was only onwards and upwards with her breakout role as Hannah Montana in 2005.
15

Her Handwriting Is Pretty Terrible
If Miley had never thought to pursue a singing and acting career, she perhaps might have been a pretty good doctor because her handwriting is apparently pretty awful. If you've ever had Miley's autograph, you'll know what we're talking about (although admittedly, it's hard to tell with somebody's autograph). According to Miley, though, this isn't her fault. It's her dad's.
Miley has always been naturally left-handed, but her pops, Billy Ray Cyrus, forced her to write with her right hand so that she didn't need to "learn the world backwards,"
as he puts it. Hmm. You do know left-handed ledgers are a thing now, Billy Ray? Left-handers seem to do fine. Miley even addressed this in her (typed) memoir, saying, "In the rest of my life, I'm left-handed, but I write right-handed. If you don't like my handwriting, talk to my dad."
14

Miley Paid $10 To See If Liam "Liked Her"
We're not gonna lie, this Miley fact is kind of cute. Apparently, when she first met her then-future beau, Liam Hemsworth, on the set of their 2009 film, The Last Song, Miley did what I think we've all done in our time and recruited a friend to see if he "liked her." We can all relate to that moment in the playground or at our first school disco when we spent most of the night finding out if someone "liked us" by using a friend as our messenger because we were too chicken to do it ourselves.
Turns out, even Miley Cyrus (of all people) was actually far too nervous to ask her crush out and actually paid a friend $10 to go and find out what Hemsworth thought about her. Though we're not sure what was said, we're pretty sure it worked.
13

She Had Her Heart Broken by A Jonas Brother
As Miley fans may or may not know, the Hannah Montana star's first love was with the middle Jonas brother, Nick, when the pair met back in their Disney channel days. At the time, things got pretty complicated for the couple since they were involved in a love triangle with fellow Disney star Selena Gomez. Speaking about it now, Miley looks back on what she considers was her first real love:
"I had my biggest heartbreak when I was 14. I was in love with this person and I thought... the rest of my life is ruined because he doesn't love me back."
Since then, there has never been bad blood between Miley and Nick. Jonas has previously praised Wrecking Ball as "one of the best pop songs of the past 10 years." What if the song was actually about you, dude?
12

Miley Has Created Her Own Art Exhibition
Miley doesn't just have acting and singing talent string to her bow, she's also a certified 'artist' artist. It had always been one of her many ambitions to put her own artwork in an exhibition, and she finally got her wish in 2014 with an installation entitled 'Dirty Hippie'. Weird. Miley's colorful and messy art stylings might have resembled something you experimented with at kindergarten, but it's Miley Cyrus, so of course, it got its own exhibition.
Miley's 'Dirty Hippie' art installation made a change from putting her own body on display and almost got the same amount of attention, so she must have been pleased. Her artwork had its very own showcase on the 2014 New York Fashion Week runway show. We're not sure if she's ready for the Turner prize just yet, though.
11

She Has A Condition Called Tachycardia
Miley doesn't talk about it much, but for those who don't know, she actually suffers from a heart condition known as Tachycardia. For die-hard Miley fans, we should say that this isn't a life-threatening disorder, but it means that her resting heart rate is a little faster compared to most people's, so she needs to take care in-between her high-energy shows with a good diet and normal exercise regimen. According to her biography, Miles to Go,
Miley says that her Tachycardia is under control and says that she is only made more aware of it when performing live.
But when you consider Miley's wild child teen years of endless partying and drug use, she can't have been thinking too much about her heart (or how worried her family must've been). #Cantbetamed.
10

Kelly Osbourne Is One Of Miley's BFFs
Cyrus has lots of best friends in the biz from her fellow Disney child stars like Demi Lovato and Ashley Tisdale, to Taylor Swift and even Britney's younger sister, Jamie Lynn Spears. Perhaps one of Miley's more unlikely BFFs in the industry is Kelly Osbourne. But maybe not so unlikely; the girls both have a wild child streak, not to mention both having famous dad musicians.
Kelly proved her BFF credentials when she stood up for Miley during the Bob Marley cake fiasco back in 2011.
Back when Miley was celebrating her 19th birthday, a video leaked of the star being presented with a Bob Marley cake to which Miley replied, "You know you're a st*ner when friends get you a Marley cake!" When people got outraged, Kelly quickly came to her defense tweeting, "It was a joke. How could Miley tour and perform every day if she were a st*ner?! #think." Mic drop.
9

She Shares A Matching Tattoo With Wayne Coyne
One of Miley's many gazillion tattoos is actually one that she shares with the Flaming Lips frontman, Wayne Coyne. Miley is pretty tight with Wayne and his twenty-something-year-old girlfriend, who have been known to get into all sorts of trouble together on the LA party scene. And like a lot of drunk buddy pacts, the trio has even got matching tattoos together. What's the tattoo, you ask? A picture of Miley's beloved but deceased dog, Floyd, with the caption:
"I get by with a little help from my fwends."
Um, okay. It isn't the most rock n roll tattoo we've ever heard of, but it's weird alright, and that's Miley all over. Coyne has come under fire for hanging out with girls half his age as an aging rocker in his 50's. But in his defense, he calls his midlife crisis "having fun." If a tattoo of a dead dog is fun, we'd hate to see the alternative...
8

She Nearly Didn't Land The Hannah Montana Role
It's hard to imagine anyone other than 'Smiley Miley' in the role of Disney's Hannah Montana, but it nearly looked that way at one point. Apparently, she almost didn't get the lead role of every girl's favorite tween idol because producers originally told her she was "too young and too small" for the role. Cyrus was only 11 years old when she sent off her audition tape for the part, so being "too small" is kind of inevitable for most of us, ain't it?
Of course, as you know (spoiler alert), Miley eventually got the role, and just to sweeten the pill, the producers even changed the name of the main character from Chloe to Miley Stewart. We're not sure if Miley sent a second audition tape wearing her mom's stilettos, but it all worked out in the end.
7

She's Not A Fan Of The Hanna Montana Movie 
Hannah Montana might have been the role that made her, but Miley secretly isn't so proud of it, admitting that the big screen spin-off, Hannah Montana: The Movie, from 2009 makes her seriously cringe inside. In a candid radio interview with 95.5 PLJ, Cyrus confessed that her mom is one to routinely watch her films and the Hannah Montana TV series, but Miley can't bring herself to watch them.
"I can't watch it. I cringe a little bit," Miley admits and then added, "It's so weird because I'd just turned 16 and it's weird to see yourself going through those awkward stages."
Her mom apparently even watches Miley's films almost every time she travels by plane, including her film The Last Song where her daughter and Liam first met.
6

Miley Plans To Return To College Someday
Miley left behind her education at a pretty early age to pursue her acting career, and once Hannah Montana launched, it's fair to say that she had no plans to go back. But recently, Cyrus hasn't exactly ruled out a return to her college studies. During her Hannah Montana days, Miley reportedly had private tutoring, but she couldn't juggle it with her acting schedule, and she let her education fall by the wayside. Now, though, Miley says she likes the idea of picking up where she left off in the near future. Speaking to the press about it, Miley revealed,
"I'm a firm believer that you can go back to college at any age you want because my Grandma went back to college at age 62."
If Miley's University of the future runs out of tassels for their mortarboards, at least they'll know where to look.
5

Miley And Her Brothers Had Serious Sibling Rivalry
Every sibling relationship goes through its rocky patches, but a young Miley Cyrus fought pretty frequently with her five other siblings (yes, five!) but especially with her older brothers Trace, Braison, and her half-brother, Cristopher Cody. While speaking to Jimmy Fallon in 2017, Miley opened up about one family vacation to Florida that got a little out of hand.
"We went to Florida one time and it didn't go so well because we fist fought the entire way. At one point my brother and I were fighting each other so hard–this is some hillbilly stuff–that my dad locked us out of the car on the side of the freeway and said we needed to figure it out. So we had to battle it out until one of us lost." Yikes.
4

She's Richer Than Her Dad, Billy Ray
Miley's country singer dad, Billy Ray, might have only had a one-hit-wonder kind of fame with his 1992 song, Achy Breaky Heart, but it was a song that created a worldwide craze and made Billy Ray a household name. It reached no.1 on the US Billboard and country music charts and made Miley's dad quite a hot shot for most of the 90's.
It must sting a bit then that his daughter went on to totally eclipse him so that the Cyrus name is only synonymous with hers.
You always want your kids to have more than you had, though, right? We're sure Billy Ray is proud as punch about Miley's fame (and maybe a little less proud about her awkward 'twerking' phase, though). As of today, Miley is now worth at least $200 million. Ouch. Don't tell his wallet, his achy, empty wallet...
3

Liam Doesn't Like To Let Her Drive
Miley herself will admit that she isn't the greatest driver in the world, and even her new hubby, Liam Hemsworth, doesn't like to let her get behind the wheel. Speaking to Billboard magazine, Cyrus admitted that she was not exactly an 'A Plus' kind of driver,
"I am a really awful driver and Liam never lets me forget I should not be allowed to drive."
The pop star first got her driving license at 16 years old, but according to those who know her well, the last 10 years haven't seen Miley's driving improve all that much! E! News reported that Miley was given lessons by a private teacher as a teenager. They obviously weren't enough! Knowing Miley's wild child tendencies, she maybe blew off more than a few lessons.
2

Miley Won't Listen To Her Own Music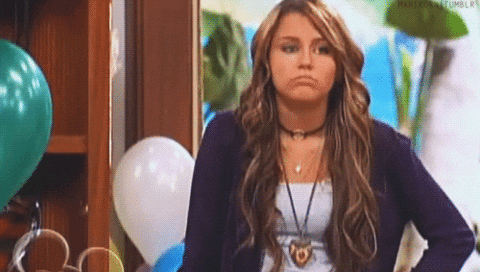 Miley Cyrus isn't the type of person to look back. Not one for nostalgia, the Hannah Montana star prefers to leave the past where it is and focus on the present when it comes to making music and touring: "Every time I make a record, I forget what the last one was, just because I don't listen to them. I think I grow so much I forget what even the last sound was."
Miley even takes this a step further by refusing to perform some of her earlier hit singles while on tour, such as Wrecking Ball, admitting in a radio interview that she "can't stand to perform the song anymore." She also admitted that she can "never live down that she licked a sledgehammer." We can't ever unsee it either, Miley.
1

She Used To Date A Model
Way before Liam Hemsworth (and her brief romance with one of the Jonas Brothers), Miley was dating underwear model Justin Gaston. The fact that the guy was an underwear model isn't the most note-worthy thing, though. He was much older than Miley. At the time of dating Gaston, Miley had barely turned 15 years old (while he was 20). A 5-year age gap might not be such a big deal when you're older, but this relationship was basically illegal.
Around the time Miley began dating this underwear model, she was just beginning to shed her good girl Hannah Montana image and focusing on her music career with rebellious hits like Can't Be Tamed. Maybe dating this much older guy was just another move in a long list of middle fingers to the world? Classic Miley, in other words.