As if celebrities didn't make enough money with the movies they star in, concerts they hold, or television shows they're in, many of them have alternate ways of making even more money than they already are. Because, the rich just keep getting richer, right? While many famous celebrities are perfectly happy simply walking the red carpet, receiving free goodies (because they really need the free stuff) and just being their fabulous selves, there is a whole slew of celebs that aren't satisfied with the careers that led them to fame. Here is a list of ten of Hollywood's finest and the jobs they do when their not in the spotlight.
10

The Kardashian's - DASH
What are the Kardashian's famous for again? Certainly not their side business –DASH, we'll assume you can figure out what that's short for. Founded in 2006 by Kim, Khloe and Kourtney, DASH is a chain of boutiques selling clothing and accessories. Currently, they have four locations across the United States: New York City, Miami Beach, Southampton and Los Angeles. So what's in the store? A ton of overpriced clothing and t-shirts with the store logo. But we're pretty sure it's making a killing, and making the Kardashian's even richer than they already are.
9

Jessica Alba - The Honest Company
As an actress and full time mama, it comes as no surprise that Jessica Alba's got a full plate. But she had enough room for one more venture, The Honest Company, of which she is founder. She came up with the idea while pregnant with her first child –and frustrated. The busy mom couldn't find healthy, non-toxic, eco-friendly products that she wanted to use on her baby, so she decided to make them, instead. The brand has everything from baby wipes and cute patterned diapers, to hand soap, laundry detergent and SPF. Plus, it's all natural and safe, which is every mothers dream. Additionally, its affordable prices make it perfect for every consumer.
8

Karlie Kloss - Karlie's Kookies
Supermodel Karlie Kloss paired up with Momofuku Milk Bar in 2012, to create some "fashionably wholesome," gluten-free and vegan cookies that are also very pricey. At $22 for a tin of six, these tiny treats really don't come cheap. But the upside? A portion of the proceeds go towards FEED Projects, which helps give meals to children around the world. The Victoria Secret model found her way of giving back to the less fortunate and through the sale of Karlie's Kookies, 419,535 meals have been donated.
7

Venus Williams - V*STARR

[caption id="" align="alignnone" width="911"]
Via: http://venuswilliams.com/[/caption]
So, did you know Venus Williams does other things than play tennis? Like, own an entire interior design company, perhaps? She does, and it's called V*STARR. Yes, with a star and an extra R. Founded in 2002, "Venus wanted something that would compliment her career in tennis" and she says, " The firm is a satisfying, creative outlet off the court and a passion to continue looking into the future." Alright, then. You can take a look at the design firm's portfolio online and decide for yourself whether or not Venus should keep her talents strictly on the court.
6

Paul Newman - Newman's Own

[caption id="" align="alignnone" width="945"]
Via: campkorey.org[/caption]
Actor Paul Newman and author A.E. Hotchner founded Newman's Own, back in 1982. The company, which primarily makes sauces, dressings and various other food items, donates 100% of it's after-tax profits to Newman's Own Foundation, which supports educational and other charitable organizations. According to their website, over $400 million has been donated to various charities since the company's inception. Now this is a side business we can get behind.
5

Gwen Stefani - L.A.M.B

[caption id="" align="alignnone" width="768"]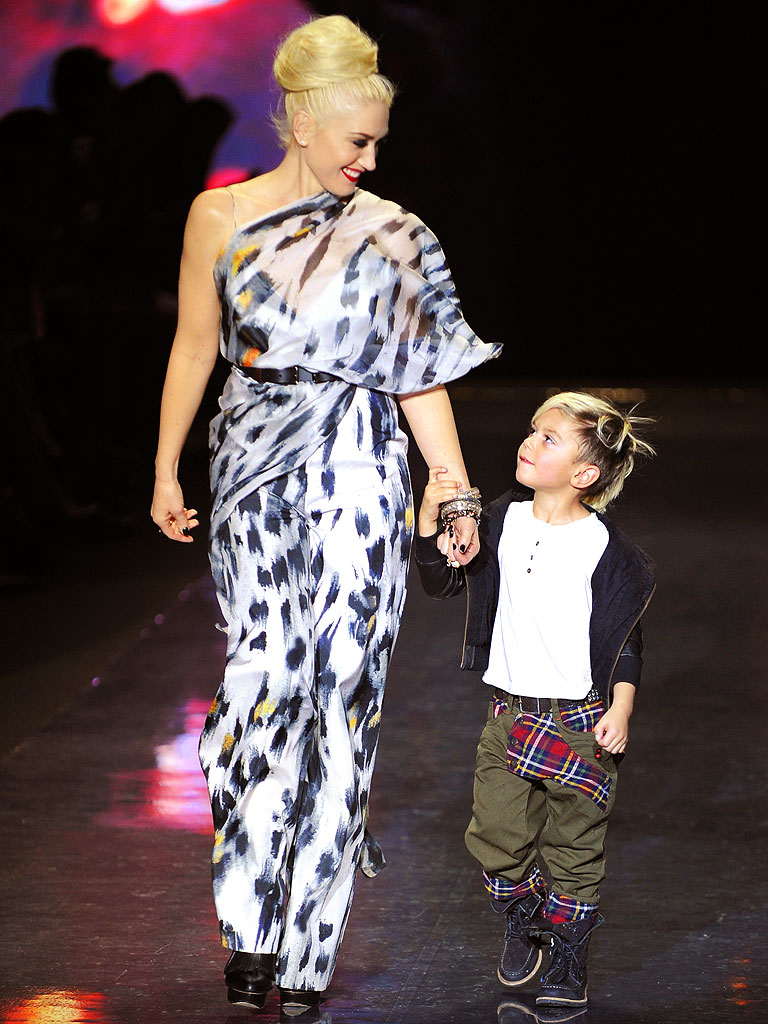 Via: people.com[/caption]
Though Gwen Stefani might have ditched No Doubt years ago, the singer was still successful at, well, singing when she decided to launch her own fashion label. The company was founded in 2003 and made its first runway debut a year later. The brand is named after her first solo album, Love. Angel. Music. Baby and has made a reported $90 million in sales, annually. It's no wonder with a range of clothes, shoes, handbags and fragrances and the fact that they're all sold in nearly 300 stores world-wide.
4

Steve Carell - General Store

[caption id="" align="alignnone" width="720"]
Via: arvieabr270.sourceforge.net[/caption]
3

Robert DeNiro - Nobu

[caption id="" align="alignnone" width="800"]
Via: lux-mag.com[/caption]
Robert De Niro's not just an Academy Award-winning actor, he's part restaurant owner, too. The partnership began when the actor teamed up with Nobu, whose restaurants were a frequent hot spot for celebs, to bring the Japanese restaurant to Tribeca. The restaurant also owns a hotel in the Caesars Palace, Las Vegas, of which De Niro is an investor in. The hotel, of course, features a Nobu restaurant. Additionally, More Nobu hotels are planned for London, Riyadh and Bahrain, while there are Nobu restaurants in nearly 30 cities world-wide. 
2

Madonna - Material Girl
You'd think Madonna would have her hands full, what with being a mother and superstar singer and all. But, we guess not. In 2010, she paired up with her daughter Lourdes to start the teenage-centered fashion brand Material Girl, which is being sold at Macy's and The Hudson's Bay. Selling apparel, handbags, footwear and accessories, the line has had several famous faces rep them, such as Gossip Girl's Taylor Momsen, Kelly Osbourne and Georgia May Jagger. 
1

Pharrell - Bionic Yarn

[caption id="" align="alignnone" width="1024"]
Via: stupiddope.com[/caption]
Not only does Pharrell sing, design and participate in fashion collaborations, at 41 he's part owner of Bionic Yarn. And since they know what they do best, we'll leave it up to them to explain their futuristic fabrics: "Bionic is the first high-performance eco-thread, and represents the fourth-generation yarn structure in the history of commercial textile production. Unlike prior breakthroughs aimed solely at functional improvement, Bionic is the first advancement also driven by environmental responsibility. We develop and manufacture premium yarns and fabrics made with fibers derived from recycled plastic bottles. It is available in either yarn or fabric form with primary applications in Footwear, Outerwear, Apparel, Bags, and Furniture to name a few." We're totally down with anything that's helping save the world, one recycled plastic bottle at a time.