There's nothing like a visit to the spa. The neutral, soothing decorations, the quiet new age music, and the knowledge that the place's entire purpose is to help you feel relaxed and calm? Definitely one of the more luxurious things you can treat yourself to.
As spas become more accessible and more popular, the offerings have gotten a little fancier than massages and face masks. The spa promises relaxation, rejuvenation and meditation and they're looking to all sorts of methods, both ancient and high tech to fulfill that promise.
10

Hay Baths
A roll in the hay definitely has positive side effects, what with all the endorphins and- never mind, it's not that sort of roll in the hay. Hotel Heubad's spa, in Northern Italy, has had hay baths available since 1903, and the practice has been popular in Northern Italy since the 1870s. Customers are burrowed in a nest of fermenting hay, heated to 40-60 degrees for about twenty minutes, and then are transferred to couches to relax for another thirty minutes. The high-altitude soil that the hay is grown in, as well as the naturally occurring other plants in the fields means that the sweating hay mixture is rich in essential oils, tannins and coumarin-glycosides, which are then absorbed through the pores. The whole treatment detoxes the body, soothes aches and pains, stimulates the metabolism and leaves the customer rejuvenated.
9

Beer Baths
This is a healthier alternative to drinking a tub of beer, though you have to wonder if drinking was involved in the inception of this particular spa treatment. Chodovar Brewery, in the Czech Republic, offers beer baths alongside its brewery museum, restaurant, hotel and brewery. The bathing beer is a dark brew, specially made for the treatment, with about four liters used per bath.
The beer is mixed with natural mineral water, heated to about thirty four degrees Celsius, in which you soak for about twenty minutes (the hotel recommends you enjoy a glass of Chodovar brew while you do). After the soak, you rest for about thirty minutes, or maybe receive a massage to help your skin absorb the nutrients from the bath. The hops in the beer help remove dead skin, while the beer yeast contains a range of healthy b-vitamins and proteins that soften skin and the carbonated bubbles in the beer and the mineral water and aid with relaxation.
For obvious reasons, the beer bath is not recommended for pregnant women or children under the legal drinking age.
8

Hammer Acupuncture
I'm squeamish about needles at the best of times, so the idea of bringing a hammer into acupuncture scares me. But that's me being afraid of needles, so let's talk about how this works. This practice was developed in the sixteenth century  by Shindo Hiketsushu, which uses a small ebony hammer and a blunt-ended gold needle. Once the needle is inserted, it is tapped with the hammer, generally in sets of eighteen, using the patient's pulse as a metronome.  Modern hammer acupuncture either follows Hiketsushu's method, which focuses on the abdomen, or the Manaka method, which uses a wooden hammer and peg and is less localized. Both of these have been lauded as being excellent for muscle and arthritis pains, headaches and warding off colds.
7

Snake Massages
Obviously, if you're afraid of snakes this is not the massage for you. When you purchase one of these treatments, instead of a masseuse, you get a variety of non-venomous snakes poured on you, from the large corn snakes to the smaller milk snakes.
The treatment is supposed to be excellent for reducing stress, muscle relaxation and treating migraines. The larger snakes' movement provides a deep, kneading massage, with the smaller ones' movement feeling more fluttery and soothing (or as soothing as any experience involving having a snake slithering on you can be).
6

Platza Oak Leaf Massage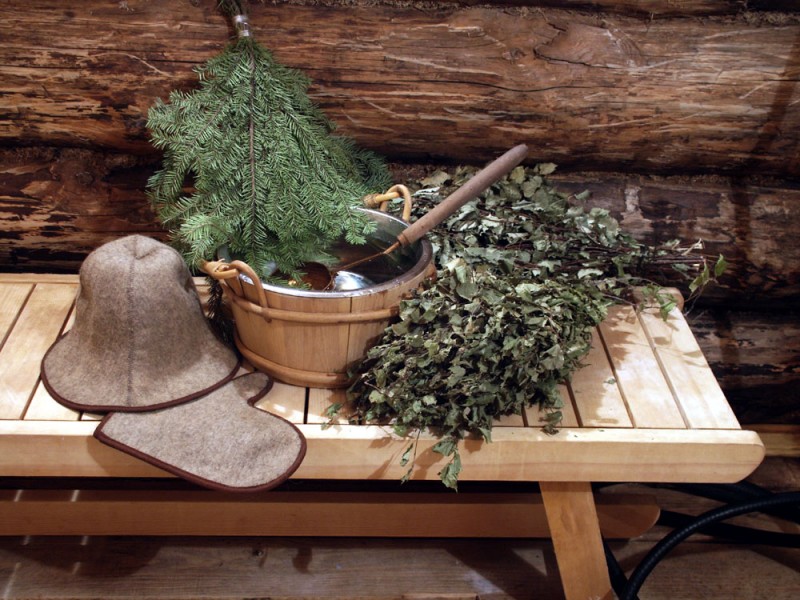 Found in Turkish and Russian bathhouses, this method sounds like the sort of thing that should come with a safeword. Taking place in a sauna, the first step involves being rubbed down with olive oil soap. After that, oak leaves, still attached to the branches, are used to start massaging the soap into your skin. Then they hit you (not too hard) with the oak branches, which makes a whipping sound. After the whipping's finished you rinse off, usually with cool or cold water, and go on your way.
While this sounds painful, it's apparently a really rejuvenating experience. Olive oil's an excellent moisturizer, which would be easily absorbed thanks to the heat of the steam room, while oak leaves contain a natural astringent which would aid in detoxing and the whipping action would slough dead skin from the body.
5

Hermitage
It's been practiced for millennia as religious meditation, but now hardcore relaxation seekers are giving the hermit experience a shot too. Lead by Peter Owen Jones, who lived in cave for three weeks for the BBC program Extreme Pilgrim, the retreats are run through the Makhad Trust and  allow you a chance to spend a few days in quiet contemplation. This is the sort of retreat that isn't so much about detoxing your skin as detoxing your mind. The retreats generally take place in the Sinai, and last about a week, during which you sleep under the stars.
4

Sound Baths (The Integratron)
Music has been known to have soothing effects, but what about just pure sound? The New Age haven of the Integratron claims to be able to help visitors induce a meditative state, which helps with relaxation, introspection and rejuvenation.  This is achieved by playing a series of crystal singing bowls, each one tuned to activate a different chakra.  The building is a 38 foot tall wooden dome with a diameter of 55 feet, a 'resonance tabernacle' that allows for optimum echoing. It was built by George Van Tassel, who was inspired by the work of Nikola Tesla, the design of Moses' tabernacle and telepathic instructions from aliens. If nothing else, it sounds like a neat experience.
3

Fire Cupping
Cupping, as a massage tactic, is not for the weak willed. It involves suction, and often leaves circular hickeys on the massaged area. However, many athletes swear by it as the best way to deal with loosen muscles  increase blood flow and relieve back and neck pains.  Fire cupping is a more extreme offshoot of regular cupping. While more extreme, it thankfully does not involve  setting anyone on fire. A cotton ball is soaked in an alcohol solution, and lit while inside the cup. The process lowers the amount of oxygen in the cup and increases the suction in the cupping massage, exerting a stronger pull on the muscles.
2

Cryotherapy
Lots of spa treatments involve alternating exposure to hot and cold- it's invigorating and good for the skin, so why not? But in Finland, they're taking the cold part to the next level. In Haikko Manor, you can reserve time in their Super Cold Room, where the temperature is -110 degrees Celsius. You wear your bathing suit, as well as earmuffs, gloves, socks and felt slippers (probably to protect your extremities from frostbite), and spend up to three minutes in the room. The treatment is supposed to be excellent for pain, stress, skin problems and insomnia, and people who've undergone it leave the cold room with a burst of energy.
The treatment's also made it's splash in America, with Que Spa in Las Vegas offering a cryotherapy room as well.
1

Leech Therapy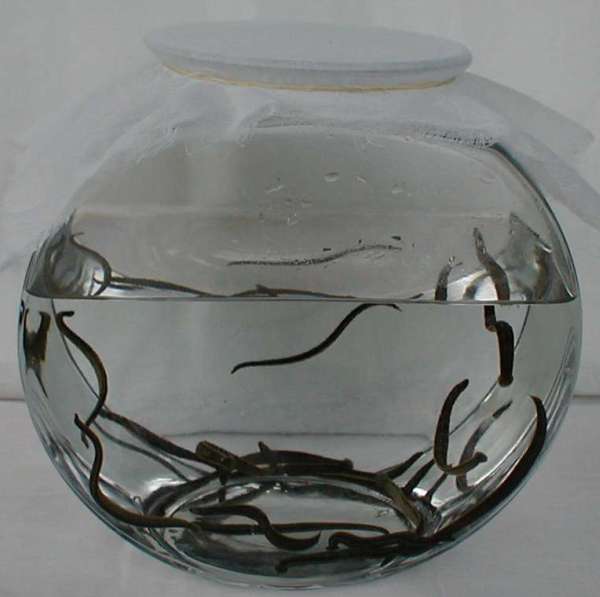 Used to balance the humors in the past, leeches are experiencing a resurgence in medical popularity. They've been used to reduce swelling and aid in reconstructive surgery, and are also making a splash in spa-style treatments. Stars like Demi Moore swear by the detoxifying and rejuvenating properties of leech therapy.  For the non-medicinal use of leeches, the skin is first washed with turpentine, and then the leeches are applied. While the leeches' ability to detox the body are questionable, there are enzymes in their saliva that include anticoagulants and vasodilators, which would increase bloodflow and might have a rejuvenating effect.   But there are easier ways to get that, that don't involve letting worms suck your blood.