Statistics
Source of Wealth:

Politics

Age:

73

Birth Place:

New York City, New York, U.S.

Marital Status:

Married (Sidney Harman)

Full Name:

Jane Margaret Lakes Harman

Nationality:

American
Date of Birth:

June 28, 1945

Ethnicity:

Russian and Polish

Occupation:

Politician

Education:

Smith College and Harvard Law School

Children:

4 (Brian, Hilary, Daniel Geier and Justine Leigh)
About Jane Margaret Lakes Harman
United States Representative Jane Harman, a Democrat from California, has a reported net worth of $300 million, according to her personal financial disclosure.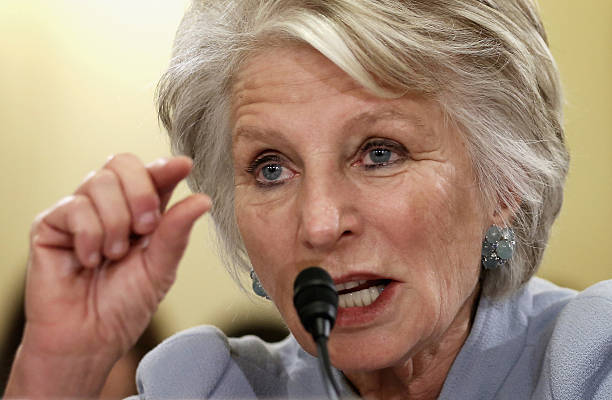 Jane Margaret Lakes Harman was born in New York, N.Y., June 28, 1945; graduated from University High School, Los Angeles, Calif., 1962; B.A., Smith College, Northampton, Mass., 1966, J.D., Harvard University School of Law, Cambridge, Mass., 1969; staff for United States Senator John V. Tunney of California, 1972-1973; adjunct professor, Georgetown University Law Center, Washington, D.C., 1974-1975; chief counsel and staff director, United States Senate Judiciary subcommittee on constitutional rights, 1975-1977; deputy secretary to the cabinet, The White House, 1977-1978; special counsel, Department of Defense, 1979; elected as a Democrat to the One Hundred Third and to the two succeeding Congresses (January 3, 1993-January 3, 1999); was not a candidate for reelection to One Hundred Sixth Congress in 1998, but was an unsuccessful candidate for nomination as governor of California; elected as a Democrat to the One Hundred Seventh and to the five succeeding Congresses until her resignation on February 28, 2011 (January 3, 2001-February 28, 2011).
Earnings & Financial Data
?
The below financial data is gathered and compiled by TheRichest analysts team to give you a better understanding of Jane Harman Net Worth by breaking down the most relevant financial events such as yearly salaries, contracts, earn outs, endorsements, stock ownership and much more.
Choose Year
Earnings 2016
Earnings 2014
Earnings 2010
Earnings 2004
Earnings 1993
Earnings 2016
Asset
Sep. 2016
Total assets of the Woodrow Wilson International Center for Scholars as the company's President and CEO
$88,900,000
Salary
Sep. 2016
Annual salary as the President and CEO of the Woodrow Wilson International Center for Scholars
$513,290
Earnings
Sep. 2016
Annual revenue of Woodrow Wilson International Center for Scholars as the company's President and CEO
$24,870,000
Earnings 2014
Salary
Apr. 2014
Annual salary as the President and CEO of the Woodrow Wilson International Center for Scholars
$375,000
Earnings 2010
Salary
Dec. 2010
Annual salary as the representative of California in the house of Congress
$174,000
Asset
Dec. 2010
Jane Harman's investment in various entities that includes Harman International Industries, Wells Fargo Advantage Short-Term Municipal Assets, among others
$494,600,000
Asset
Dec. 2010
Jane Harman's investment in Securities, Electronics Manufacturing and Equipment
$92,440,000
Asset
Feb. 2010
Estimated purchase value of Jane Harman's Toyota stock
$215,500
Earnings 2004
Asset
Jul. 2004
Current value of Jane Harman's assets in real estate, mutual funds and government bonds
$160,000,000
Earnings 1993
Asset
Jun. 1993
Current value of Jane Harman's assets in real estate, mutual funds and government bonds
$7,000,000
Show all earnings