Statistics
Source of Wealth:

Film, Television

Age:

41

Birth Place:

Pittsburgh, Pennsylvania

Weight:

172 lbs (78 kg)

Full Name:

Zachary John Quinto

Nationality:

American
Date of Birth:

June 2, 1977

Ethnicity:

Italian, Irish

Occupation:

Actor, Film Producer

Education:

Carnegie Mellon University's School of Drama
About Zachary John Quinto
Zachary Quinto is an American actor and producer who has an estimated net of $14 million. Known for his role as Sylar in the science fiction drama titled Heroes, which was aired from 2006 to 2010, he is a producer and actor who is also noted for his role in the serial drama 24. He also played a role in So NoTORIous , Star Trek, and Star Trek into the Darkness.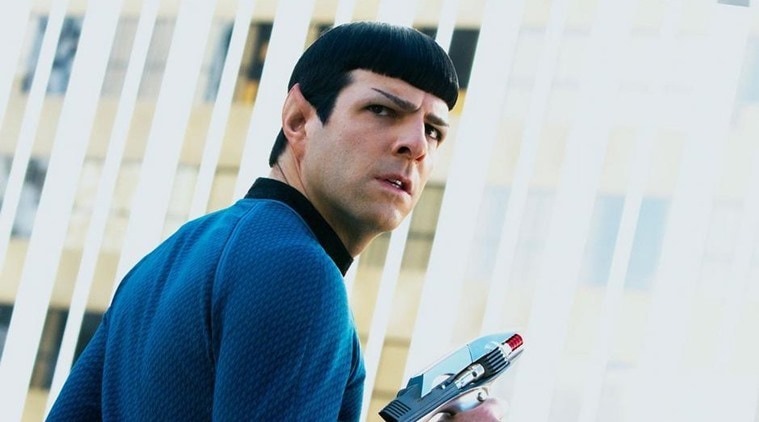 Before his major break with the Fox seriees 24, Zachary Quinto started out with small roles in TV series and shows like The Others, Touched by an Angel, Charmed,  L.A. Dragnet, CSI, Six Feet Under, and Lizzie McGuire. He then became a part of the series 24 as computer expert Adam Kaufman. He then played the role of an Iranian-American best friend of Tori Spelling in So NoTORIous. Not long after, he took the role as Sylar in the series Heroes. He worked with the series until its cancellation after 4 seasons of airing.
Born Zachary John Quinto on June 2, 1977 in Pittsburgh, Pennsylvania, he attended Saints Simon and Jude Catholic School.He graduated from Central Catholic High School in 1995, where he participated in its musicals and won the Gene Kelly Award for Best Supporting Actor. He then attended Carnegie Mellon University's School of Drama, where he graduated in 1999.
Earnings & Financial Data
?
The below financial data is gathered and compiled by TheRichest analysts team to give you a better understanding of Zachary Quinto Net Worth by breaking down the most relevant financial events such as yearly salaries, contracts, earn outs, endorsements, stock ownership and much more.
Choose Year
Earnings 2018
Earnings 2017
Earnings 2016
Earnings 2015
Earnings 2014
Earnings 2013
Earnings 2012
Earnings 2011
Earnings 2009
Earnings 2018
Box Office Sales
Jun. 2018
Worldwide box office sales of the movie Hotel Artemis as Crosby and box office sales of the movie Who We Are Now as Peter
$11,600,000
Earnings 2017
Others
Mar. 2017
Sales of the video I Am Michael as Bennett
$44,420
Box Office Sales
Jan. 2017
Worldwide box office sales of the movie I Am Michael as Bennett
$4,000
Earnings 2016
Others
Oct. 2016
Sales of the videos Star Trek Beyond as Spock, Snowden as Glenn Greenwald and Passage to Mars as the voice of Pascal Lee
$41,430,000
Box Office Sales
Jul. 2016
Worldwide box office sales of the movies Star Trek Beyond as Spock, Snowden as Glenn Greenwald and Passage to Mars as the voice of Pascal Lee
$380,750,000
Earnings 2015
Others
Dec. 2015
Sales of the video Hitman: Agent 47 as John Smith
$8,300,000
Box Office Sales
Aug. 2015
Worldwide box office sales of the movie Hitman: Agent 47 as John Smith
$82,350,000
Asset
2015
Value of his 2,300-square-foot unit in Manhattan
$3,162,500
Earnings 2014
Sale of Asset
Sep. 2014
Selling price of Zachary Pinto's Los Feliz home
$1,170,000
Sale of Asset
2014
Value of his 1,500-square-foot house in Los Feliz upon sale
$1,278,600
Earnings 2013
Others
Sep. 2013
Sales of the video Star Trek Into Darkness as Spock
$87,950,000
Box Office Sales
May. 2013
Worldwide box office sales of the movie Star Trek Into Darkness as Spock
$467,380,000
Earnings 2012
Others
Jan. 2012
Sales of the video What's Your Number? as Rick
$6,020,000
Earnings 2011
Box Office Sales
Oct. 2011
Worldwide box office of the movies What's Your Number? as Rick and Margin Call as Peter Sullivan and the film's producer
$50,590,000
Earnings 2009
Others
Nov. 2009
Sales of the video Star Trek as Spock
$199,850,000
Box Office Sales
May. 2009
Worldwide box office of the movie Star Trek as Spock
$385,680,000
Show all earnings