Carson Kressley Net Worth
Statistics
Source of Wealth:

Film and Television

Age:

49

Birth Place:

Allentown, Pennsylvania, United States

Weight:

82 kg (180.78 lbs)

Marital Status:

Single

Full Name:

Carson Lee Kressley

Nationality:

American
Date of Birth:

November 11, 1969

Occupation:

Television Personality, Actor and Designer

Education:

Gettysburg College
About Carson Lee Kressley
Carson Kressley is an American fashion expert with an estimated net worth of $8 million.
Carson Kressley has earned most of his wealth by working as an expert on the American television program "Queer Eye," and also from hosting the television show "How to Look Good Naked." He has also hosted the TV show OWN's Carson Nation.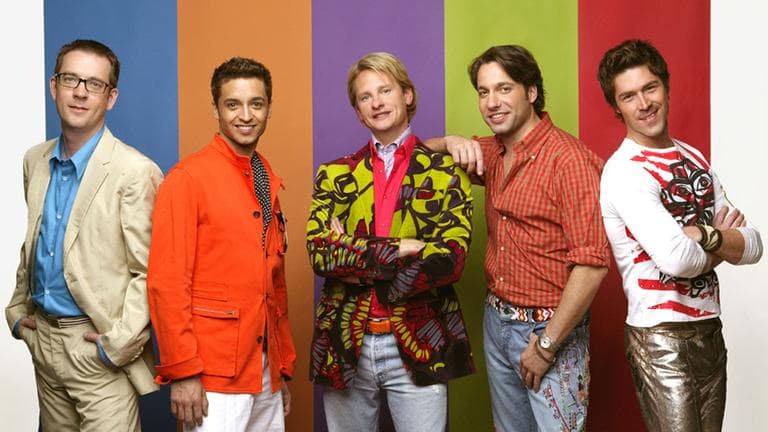 Carson began his career as an independent stylist and later started working for Ralph Lauren. He worked with Ralph Lauren from 1994 until 2002. He worked in several areas, which included menswear and even corporate advertising. He debuted on television in 2003 on "Queer Eye."
He continues to be visible on the television as a fashion critic or commentator. He appears on "Good Morning America." He even acted as a judge for the Miss Universe pageant. Carson played the role of a commentator for the 2006 Miss USA pageant. He debuted in the movie "The Perfect Man" after the success of "Queer Eye" in 2005, and did a role in the movie "16 to Life." Carson has authored books as well - "You're Different and That's Super" and "Off the Cuff." He even participated in the 13th season of Dancing with the Stars.
Carson was born in Allentown, Pennsylvania, United States. He was a member of the U.S. World Cup Saddle equitation team in 1999 and won the world championship in 2009. He graduated from Gettysburg College with a degree in management and fine arts in the year 1991. Kressley resides in Manhattan and is also an activist for gay rights and several health-related charities.
Earnings & Financial Data
?
The below financial data is gathered and compiled by TheRichest analysts team to give you a better understanding of Carson Kressley Net Worth by breaking down the most relevant financial events such as yearly salaries, contracts, earn outs, endorsements, stock ownership and much more.
Choose Year
Earnings 2006
Earnings 2003
Earnings 2006
Earning Turned Donation
Jan. 2006
Money earned from the endorsement of a holiday ornament which includes autograph sessions with Fortunoff and Joy to the World Collectibles which was given to the American Saddlebred Horse Association
$25,000
Earnings 2003
Salary
2003
Estimated salary from the reality series Queer Eye as himself
$3,000