Statistics
Source of Wealth:

Business (Fashion)

Age:

53

Birth Place:

Valley Forge, Pennsylvania, United States

Marital Status:

Divorced (J. Christopher Burch)

Full Name:

Tory Robinson

Nationality:

American
Date of Birth:

June 17, 1966

Ethnicity:

English and Ashkenazi Jewish

Occupation:

Fashion Designer

Education:

University of Pennsylvania

Children:

3 (Henry, Sawyer and Nick)
About Tory Robinson
Tory Burch has an estimated net worth of $1 billion.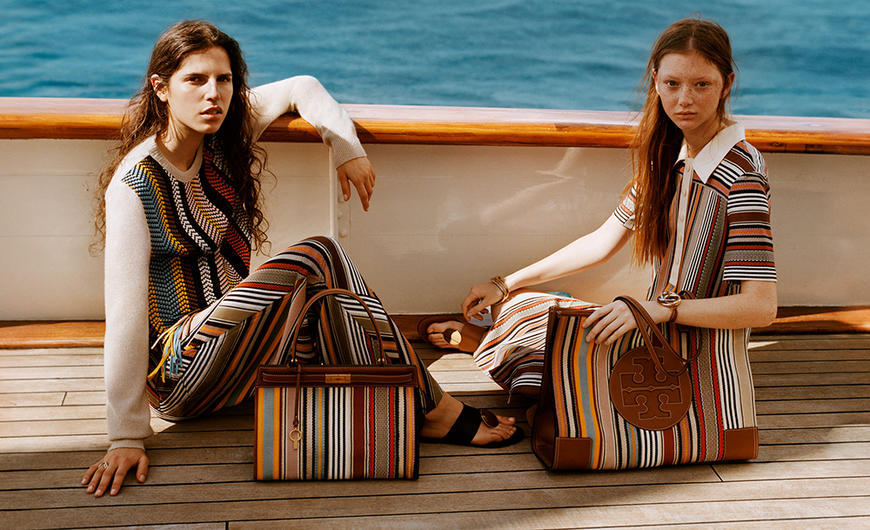 This University of Pennsylvania graduate is no flippant fashion plate. The 2008 CFDA winner paid her dues working with designers Vera Wang, Ralph Lauren and Narciso Rodriguez before launching her own brand out of her Manhattan apartment in 2004. Her self-titled lifestyle lines range from accessories to ready-to-wear. She benefited early from an endorsement by Oprah Winfrey in 2005. Merchandise is now available in 31 shops in the U.S., three international stores and over 500 department stores worldwide, with four additional boutiques opening this year in Europe and Asia. Since 2009, she has made a commitment to microfinance, working with female entrepreneurs through the Tory Burch Foundation in partnership with Accion USA, a leading microfinance lender.
Earnings & Financial Data
?
The below financial data is gathered and compiled by TheRichest analysts team to give you a better understanding of Tory Burch Net Worth by breaking down the most relevant financial events such as yearly salaries, contracts, earn outs, endorsements, stock ownership and much more.
Choose Year
Earnings 2019
Earnings 2018
Earnings 2017
Earnings 2016
Earnings 2015
Earnings 2003
Earnings 2019
YouTube Earnings
Oct. 2019
Estimated annual earnings of Tory Burch's YouTube channel
$19,300
Asset
Oct. 2019
Estimated value of Tory Burch's website toryburch.com
$1,500,000
Earning Turned Donation
Mar. 2019
Bank of America's team up with the Tory Burch Foundation to offer $100 million in loans to women entrepreneurs
$100,000,000
Earnings 2018
Earnings
Dec. 2018
Revenue of Tory Burch's fashion company Tory Burch as the company's executive chairman and chief creative officer
$1,500,000,000
Earnings 2017
Earning Turned Donation
Jun. 2017
Estimated value of Tory Burch Foundation Capital Program's loans to start-up female entrepreneurs since 2014
$30,000,000
Asset
May. 2017
Current value of LVMH, a leader in the fashion world, as the company's president
$127,000,000,000
Earnings 2016
Earnings
Dec. 2016
Sales of Tory Burch's fashion brand for the year 2016
$1,000,000,000
Earning Turned Donation
Apr. 2016
Donation to the Tory Burch Foundation Capital program in cooperation with the Bank of America
$50,000,000
Earnings 2015
Earning Turned Donation
Nov. 2015
Donation to the Tory Burch Foundation that offers an entrepreneurial education program and provides women entrepreneurs a chance to compete for business-education grants, year-long mentoring, and a no-interest investment in their business
$100,000
Earnings 2003
Asset
Jun. 2003
Tory Burch's investment in the Tory Burch retail business
$2,000,000
Show all earnings