Statistics
Source of Wealth:

Film and Television

Age:

48

Birth Place:

Newark, New Jersey, United States

Weight:

138.89 lbs (63 kg)

Marital Status:

Divorced (Idina Menzel)

Full Name:

Scott Leo "Taye" Diggs

Nationality:

American
Date of Birth:

January 2, 1971

Ethnicity:

African American

Occupation:

Actor and Singer

Education:

Syracuse University

Children:

1 (Walker Nathaniel)
About Scott Leo "Taye" Diggs
Taye Diggs' net worth is estimated to be $16 million. Taye is a famous actor, choreographer, dancer, and producer. He is an African American born on January 2nd, 1971 as Scott Leo. He is famed for his major roles in the Broadway musical Rent, Private Practice television series, and the movie How Stella Got Her Groove Back.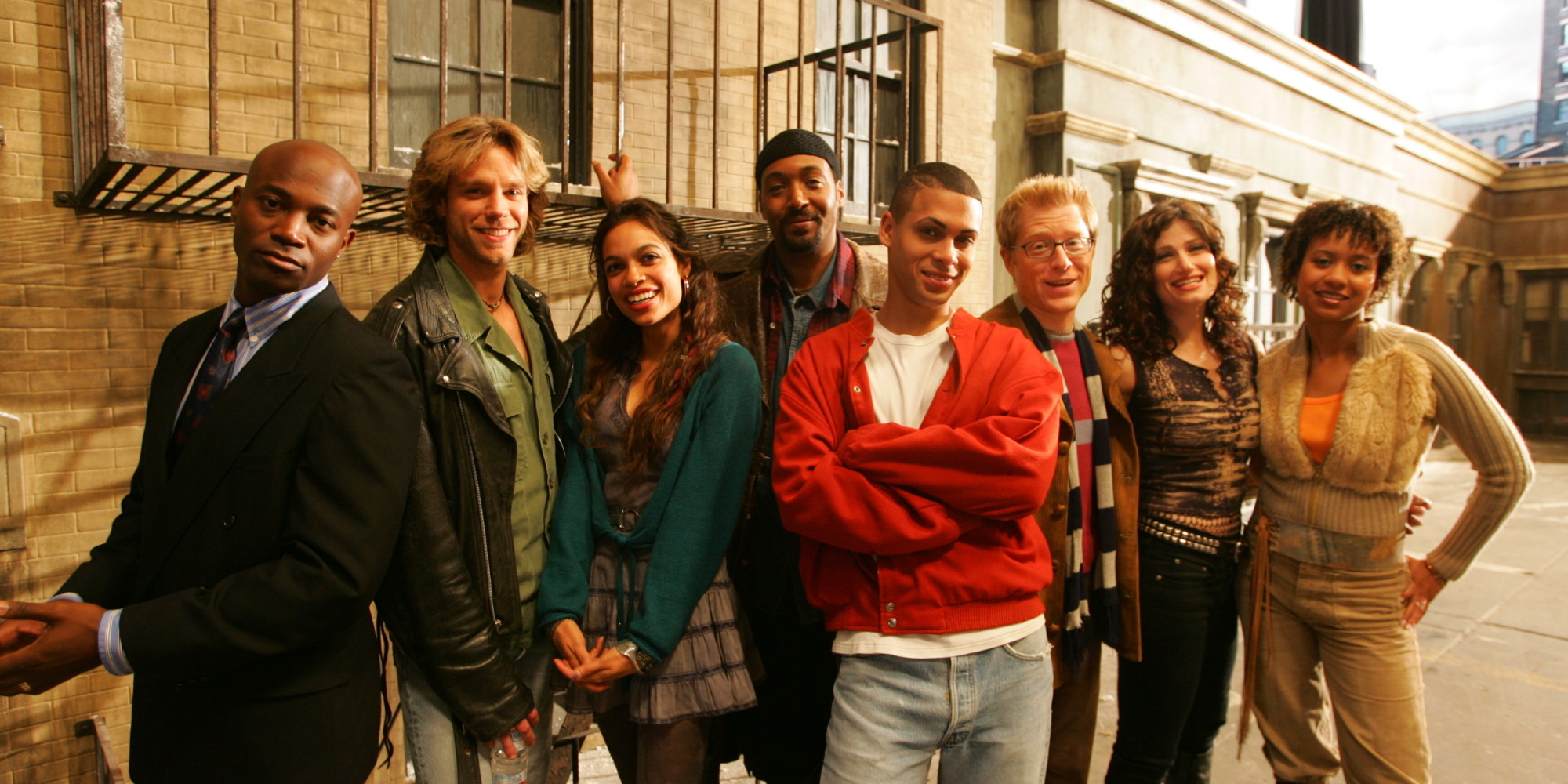 Taye Scott Diggs is the son of Marcaria (an actress and a teacher) and Jeffries Diggs. He was born in Newark, New Jersey and grew up in New York. He is the eldest of the five children Gabriel, Michael, Shalom, and Christian. He attended school in Allendale Columbia School back home in Rochester before joining the School of Fine Arts.
At the popular Lakes Region summer theater, Diggs showed his prowess by performing outstandingly in different capacities. His Broadway debut happened in 1994 following the cast of the Tony Award-winning musical Carousel. From then on, Diggs has performed in several movies hence making a lot of money in the process.
Earnings & Financial Data
?
The below financial data is gathered and compiled by TheRichest analysts team to give you a better understanding of Taye Diggs Net Worth by breaking down the most relevant financial events such as yearly salaries, contracts, earn outs, endorsements, stock ownership and much more.
Choose Year
Earnings 2017
Earnings 2014
Earnings 2013
Earnings 2011
Earnings 2010
Earnings 2007
Earnings 2006
Earnings 2005
Earnings 2004
Earnings 2003
Earnings 2002
Earnings 2000
Earnings 1999
Earnings 1998
Earnings 2017
Box Office Sales
Oct. 2017
Worldwide box office sales of My Little Pony: The Movie as the voice of Capper
$29,790,000
Earnings 2014
Sale of Asset
Nov. 2014
Sale of Taye Diggs and actress-singer-songwriter Idina Menzel's 4,931-square-foot home in Studio City
$2,550,000
Earnings 2013
Box Office Sales
Nov. 2013
Worldwide box office sales of the movies The Best Man Holiday as Harper Stewart and Baggage Claim as Langston Jefferson Battle III
$95,300,000
Earnings 2011
Box Office Sales
Apr. 2011
Worldwide box office sales of the movie Dylan Dog: Dead of Night as Vampire Vargas
$4,640,000
Earnings 2010
Asset
Apr. 2010
Purchase value of Taye Digg's spacious 4,931-square-foot, six-bedroom, four-bathroom house in Studio City, California
$2,090,000
Box Office Sales
Mar. 2010
Worldwide box office sales of the movie Our Family Wedding as the Whipped Friend
$24,410,000
Earnings 2007
Box Office Sales
Apr. 2007
Worldwide box office sales of the movie Slow Burn as Jeffrey Sykes
$1,800,000
Salary
2007
Salary for every episode of the television series Private Practice as Dr. Sam Bennett
$100,000
Earnings 2006
Box Office Sales
Jun. 2006
Box office sales of the movie Cake as Hemingway Jones
$279,840
Earnings 2005
Box Office Sales
Nov. 2005
Worldwide box office sales of the movie Rent as Benjamin "Benny" Coffin III
$31,670,000
Earnings 2004
Salary
2004
Salary for every episode of the television series Kevin Hill as Kevin Hill
$80,000
Earnings 2003
Box Office Sales
Mar. 2003
Worldwide box office sales of the movies Basic as Jay Pike and Malibu's Most Wanted as Sean
$112,030,000
Earnings 2002
Box Office Sales
Dec. 2002
Worldwide box office sales of the movies Chicago as The Bandleader, Equilibrium as Andrew Brandt, Brown Sugar as Andre Romulus 'Dre' Ellis, Just a Kiss as Andre, and New Best Friend as Artie Bonner
$340,570,000
Earnings 2000
Box Office Sales
Sep. 2000
Worldwide box office sales of the movie The Way of the Gun as Jeffers
$13,070,000
Earnings 1999
Box Office Sales
Oct. 1999
Box office sales of the movies House on Haunted Hill as Eddie Baker, The Best Man as Harper Stewart, The Wood as Roland and Go as Marcus
$128,930,000
Earnings 1998
Box Office Sales
Aug. 1998
Worldwide box office sales of the movie How Stella Got Her Groove Back as Winston Shakespeare
$39,280,000
Show all earnings