Statistics
Source of Wealth:

Music

Age:

43

Birth Place:

Washington, DC, USA

Weight:

74 kg (160 lbs)

Marital Status:

Single

Full Name:

Joshua Scott "JC" Chasez

Nationality:

American
Date of Birth:

August 8, 1976

Occupation:

Singer, Dancer, Producer, Actor

Education:

Robert Goddard Middle School and Bowie High School
About Joshua Scott "JC" Chasez
Born August 8th, 1976, JC Chasez is most famous for his time on the Mickey Mouse Club as a child, and then for his 1990's rise to fame in the American boy band "N*SYNC". His current estimated net worth is somewhere around $16 million.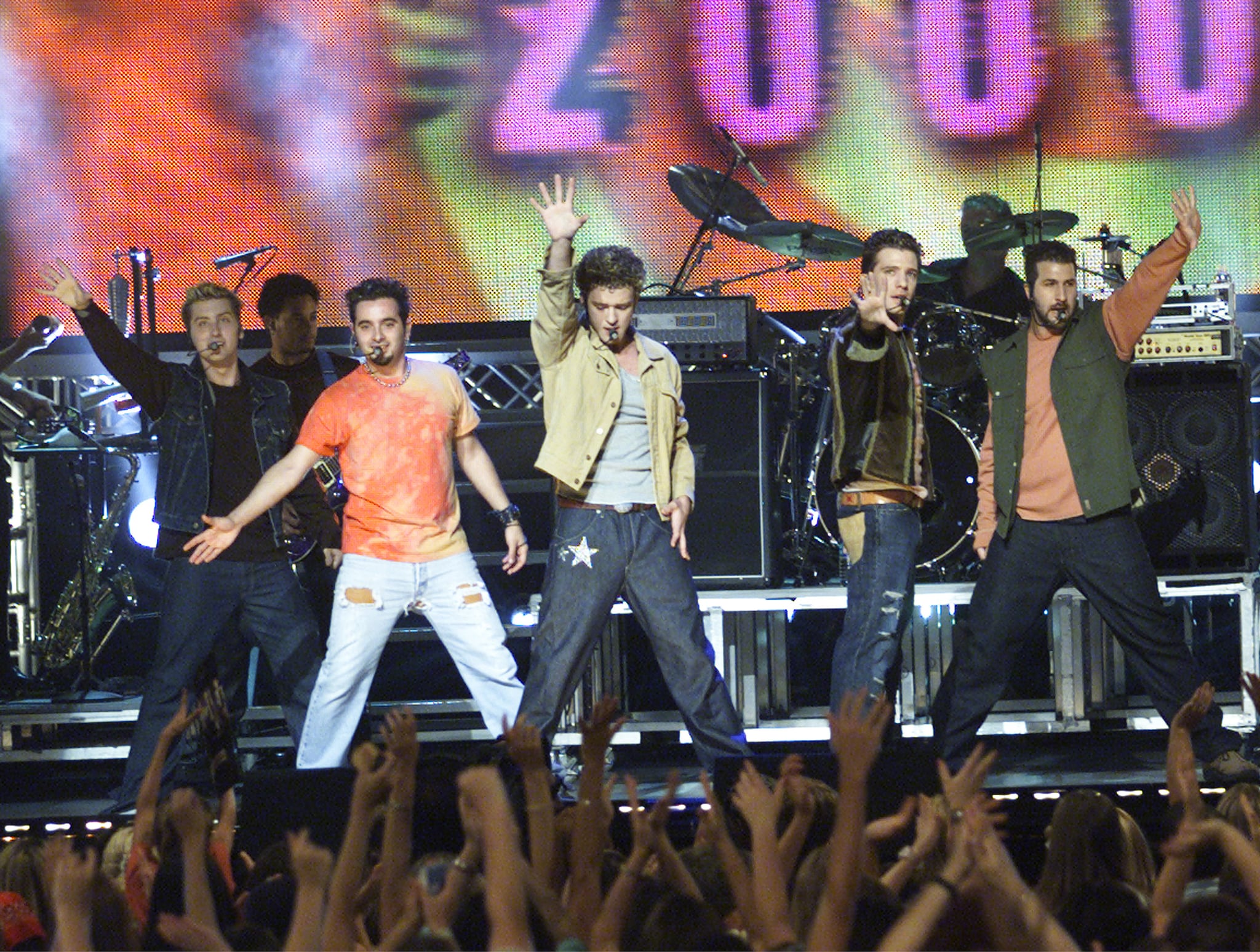 Aside from being one of the five heart-throb members of a boy-band that defined a generation and made teen girls swoon for the closer part of a decade, JC also has a number of other pieces on his resume that are worth mentioning. After his ensemble days were over, he, like a number of his band-mates, gave a solo career a shot and released an album called "Schizophrenic" in 2004. He is also an accomplished dancer, writer, and music producer and was even asked to serve as a judge for the MTV reality show "America's Best Dance Crew".
JC was present for the 2013 VMA reunion of N*SYNC during a whirlwind career saluting performance from band-made Justin Timberlake.
Earnings & Financial Data
?
The below financial data is gathered and compiled by TheRichest analysts team to give you a better understanding of JC Chasez Net Worth by breaking down the most relevant financial events such as yearly salaries, contracts, earn outs, endorsements, stock ownership and much more.
Choose Year
Earnings 2018
Earnings 2017
Earnings 2015
Earnings 2014
Earnings 2010
Earnings 2009
Earnings 2008
Earnings 2007
Earnings 2005
Earnings 2004
Earnings 2002
Earnings 2001
Earnings 2000
Earnings 1999
Earnings 1998
Earnings 1997
Earnings 2018
Sale of Asset
Jan. 2018
Sale of JC Chasez' two-story French Chateau-style residence at Winter Park
$1,780,000
Earnings 2017
Others
Aug. 2017
Sales of the video Opening Night as himself
$17,650
Earnings 2015
Others
Mar. 2015
Sales of the video Red Sky as Alex Cruise
$55,320
Earnings 2014
Record Sales
Jul. 2014
Record sales of the compilation album The Essential *NSYNC with the American boy band NSYNC (approximately 34 thousand copies sold)
$44,200
Box Office Sales
Jun. 2014
Worldwide box office sales of the movie Red Sky as Alex Cruise
$91,120
Earnings 2010
Record Sales
Nov. 2010
Record sales of the album Above the Noise with the English pop rock band McFly (approximately 100 thousand copies sold)
$130,000
Earnings 2009
Ticket Sales
Mar. 2009
Ticket sales of the Unbreakable Tour with the American boy band The Backstreet Boys (approximately 108,950 tickets sold)
$5,830,000
Earnings 2008
Record Sales
Nov. 2008
Record sales of the album David Archuleta with American Idol season seven runner-up David Archuleta (approximately 764 thousand copies sold)
$993,200
Earnings 2007
Record Sales
Oct. 2007
Record sales of the album Unbreakable with the American vocal group The Backstreet Boys (approximately 310 thousand copies sold)
$403,000
Record Sales
Oct. 2007
Record sales of the album Change with the English girl group Sugababes (approximately 315 thousand copies sold)
$409,500
Record Sales
Sep. 2007
Record sales of the album TCG with the American girl group The Cheetah Girls (approximately 126 thousand copies sold)
$163,800
Earnings 2005
Record Sales
Dec. 2005
Record sales of the album Chemistry with the British all-female pop group Girls Aloud (approximately 405 thousand copies sold)
$526,500
Record Sales
Oct. 2005
Record sales of the compilation album Greatest Hits with the American boy band NSYNC (approximately 528 thousand copies sold)
$686,400
Earnings 2004
Record Sales
Feb. 2004
Record sales of the album Schizophrenic (approximately 121 thousand copies sold)
$157,300
Earnings 2002
Ticket Sales
Dec. 2002
Ticket sales of the No Strings Attached Tour with the American boy band, NSYNC (approximately 776,836 tickets sold)
$36,760,000
Record Sales
Sep. 2002
Record sales of the compilation album Disneymania with various artists (approximately 500 thousand copies sold)
$650,000
Others
May. 2002
Sales of the video album PopOdyssey Live with the American boy band NSYNC (approximately 100 thousand copies sold)
$130,000
Earnings 2001
Record Sales
Jul. 2001
Record sales of the album Celebrity with the American boy band NSYNC (approximately 6,213,000 copies sold)
$8,080,000
Others
Jul. 2001
Sales of the video album Making the Tour with the American boy band NSYNC (approximately 100 thousand copies sold)
$130,000
Earnings 2000
Others
Nov. 2000
Sales of the video album Live from Madison Square Garden with the American boy band NSYNC (approximately 300 thousand copies sold)
$390,000
Asset
Apr. 2000
Purchase value of JC Chasez' two-story French Chateau-style residence at Winter Park
$1,200,000
Record Sales
Mar. 2000
Record sales of the album No Strings Attached with the American boy band NSYNC (approximately 16.2 million copies sold)
$21,060,000
Ticket Sales
Jan. 2000
Ticket sales of NSYNC in Concert with the the American boy band, NSYNC (approximately 550,252 tickets sold)
$16,670,000
Earnings 1999
Record Sales
Nov. 1999
Record sales of the Light It Up soundtrack with various artists (approximately 500 thousand copies sold)
$650,000
Record Sales
Nov. 1999
Record sales of the Pokémon: The First Movie soundtrack with various artists (approximately 2.44 million copies sold)
$3,170,000
Record Sales
Jun. 1999
Record sales of the album Twentieth Century with the American country music band Alabama (approximately 500 thousand copies sold)
$650,000
Record Sales
Jun. 1999
Record sales of the album Blaque with the American girl-group Blaque (approximately 1.5 million copies sold)
$1,950,000
Record Sales
May. 1999
Record sales of the Tarzan: An Original Walt Disney Records Soundtrack with various artists (approximately 2.75 million copies sold)
$3,580,000
Earnings 1998
Others
Nov. 1998
Sales of the video album 'N the Mix with the American boy band NSYNC (approximately 600 thousand copies sold)
$780,000
Record Sales
Nov. 1998
Record sales of the compilation album Home for Christmas with the American boy band NSYNC (approximately 2.1 million copies sold)
$2,730,000
Earnings 1997
Record Sales
May. 1997
Record sales of the album 'N Sync with the American boy band NSYNC (approximately 15.54 million copies sold)
$20,200,000
Show all earnings