Statistics
Source of Wealth:

Music

Age:

34

Birth Place:

Bradford, United Kingdom

Weight:

67 kg (147.71 lbs)

Marital Status:

Divorced (Suzanne Mole)

Full Name:

Gareth Paul Gates

Nationality:

British
Date of Birth:

12 July 1984

Ethnicity:

English

Occupation:

Singer-Songwriter

Education:

Dixons City Technology College, Royal Northern College of Music

Children:

1 (Missy)
About Gareth Paul Gates
Gates was the runner-up to Will Young in the first Pop Idol series in 2002.
He nevertheless won a £750,000 contract to promote Pepsi soon afterward, and after a slow start on the music front (his confidence was affected by a life-long stammer) ended up selling 3.5 million records in the UK.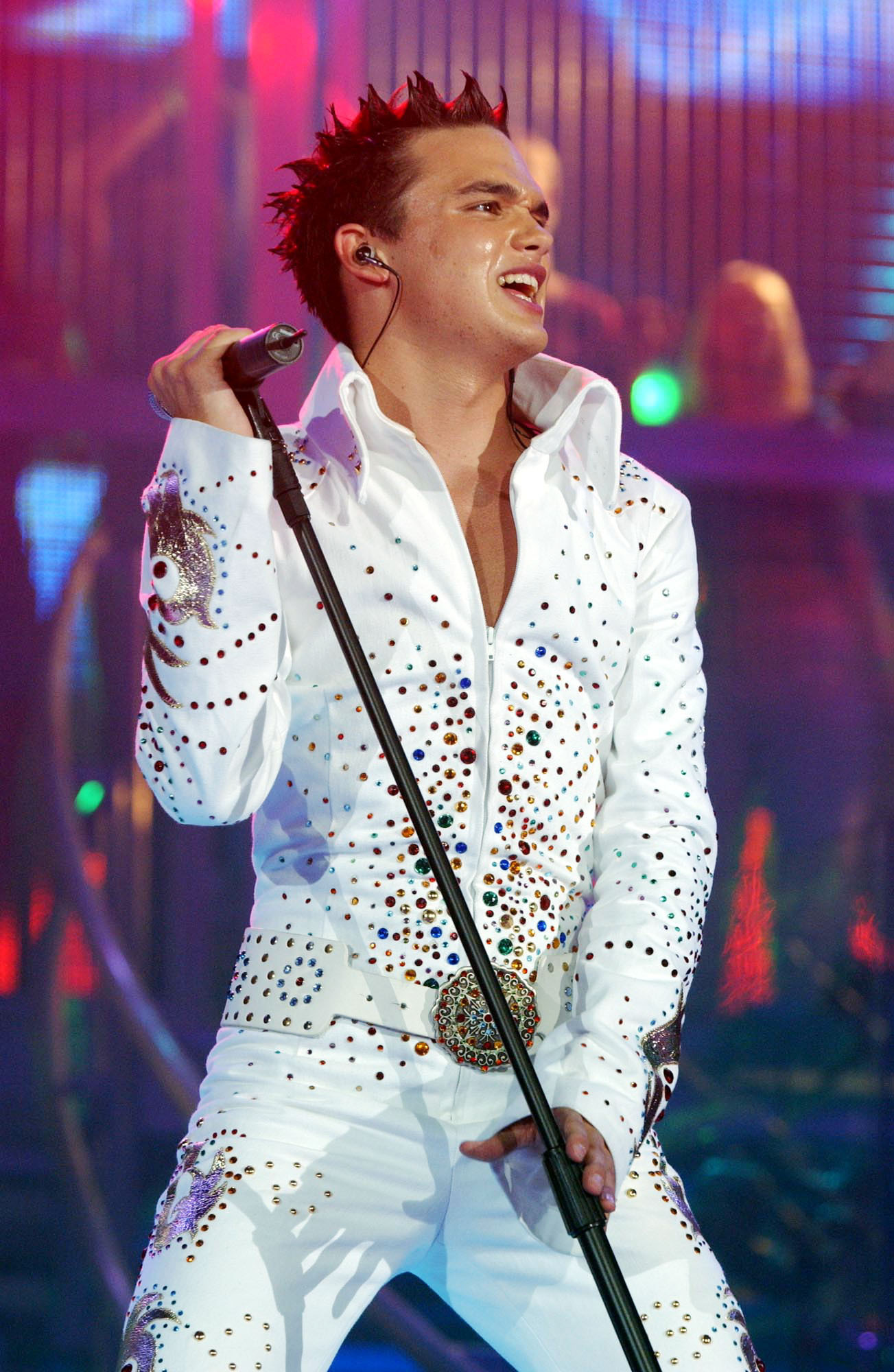 His version of Unchained Melody was the second best selling single of the 2000s. More recently he moved into musicals, last year playing the title role in the West End production of Joseph and the Amazing Technicolour Dreamcoat and this year appearing as Marius in the International 25th Anniversary World Tour of Les Miserables (he is also on the cast recording). The 26-year old underwent therapy for his stammer and is now also a qualified course instructor.
Gates, who lives in a £1m house in Chiswick with his dancer wife Suzanne Mole and 18-month-old daughter Missy, has topped up his income from other sources, taking part in shows such as ITV's Dancing on Ice contest in 2008 and appearing in panto. He currently has a net worth of $5 million.
Earnings & Financial Data
?
The below financial data is gathered and compiled by TheRichest analysts team to give you a better understanding of Gareth Gates Net Worth by breaking down the most relevant financial events such as yearly salaries, contracts, earn outs, endorsements, stock ownership and much more.
Choose Year
Earnings 2018
Earnings 2013
Earnings 2010
Earnings 2009
Earnings 2003
Earnings 2002
Earnings 2018
Asset
Jan. 2018
Purchase value of a farmhouse just outside Bradford for Gareth Gates's mother Wendy and father Paul so they can stay with him in London every time he is in the capital
$761,590
Asset
Jan. 2018
Purchase value of Gareth Gates' Range Rover
$80,000
Earnings 2013
Ticket Sales
Mar. 2013
Ticket sales of Les Miserables at the Wales Millennium Centre in Cardiff (approximately 3.8 thousand tickets sold)
$25,120
Earnings 2010
Sponsorship
Dec. 2010
Earnings from an endorsement deal with Pepsi
$991,970
Earnings 2009
Earning Turned Donation
Dec. 2009
Money won from the ITV's All Star Family Fortunes for The Bobby Moore Fund for bowel cancer
$39,670
Earnings 2003
Record Sales
Sep. 2003
Record sales of the album Go Your Own Way (approximately 100 thousand copies sold)
$130,000
Box Office Sales
Apr. 2003
Box office sales of the movie Seeing Double as a cloned version of himself
$3,480,000
Earnings 2002
Record Sales
Oct. 2002
Record sales of the album What My Heart Wants to Say (approximately 663,324 copies sold)
$862,320
Record Sales
Mar. 2002
Record sales of the single "Unchained Melody" (approximately 1,348,000 copies sold)
$1,750,000
Contract
Mar. 2002
Gareth Gates' advertising contract with Pepsi
$992,520
Show all earnings
Looking for an AD FREE EXPERIENCE on TheRichest?
Get Your Free Access Now!