Statistics
Source of Wealth:

Film and Television

Age:

48

Birth Place:

Santa Monica, California, U.S.

Weight:

190 lbs (86 kg)

Marital Status:

Married (Christine Harrell)

Full Name:

Sean Patrick Duke

Nationality:

American
Date of Birth:

February 25, 1971

Ethnicity:

Ashkenazi Jewish, Irish and German

Occupation:

Actor, Director, Producer and Voice Actor

Education:

Los Angeles Valley College

Children:

3 (Alexandra, Isabella Louise and Elizabeth Louise)
About Sean Patrick Duke
Sean Astin is an American actor, producer, and director who is most popularly known for his work in the trilogy of Lord of the Rings and The Goonies. His total wealth is valued at $20 million. He has earned this wealth by extensively working in the film and television industry.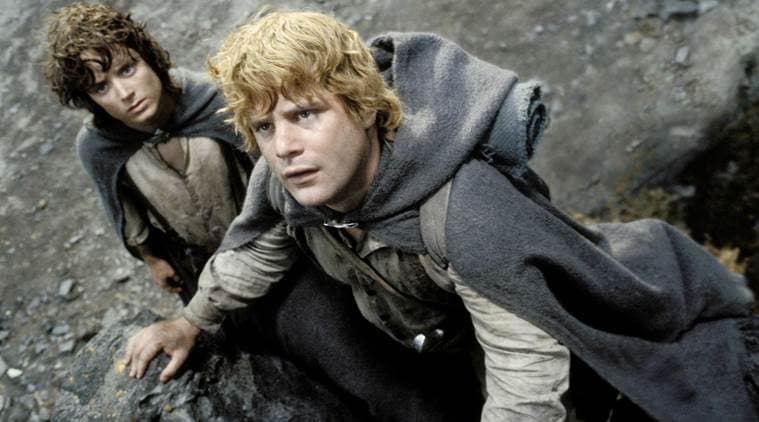 His major breakthrough role was the character of Samwise Gamgee in the Lord of the Rings. In the final installment of the movie, The Return of The King, Astin won a lot of awards. He won the Seattle Film Critics' awards, Utah Film Critics' Association, Phoenix Films' Critics' award and the Screen Actors' Guild award as well. Currently, he voices over for Nickelodeon's show "Teenage Mutant Ninja Turtles". Sean has amassed his fortune through the film industry and the highly successful Peter Jackson trilogy.
Born to actress Patty Duke and the music writer Michael Tell, he grew up in California's Santa Monica area. He studied in a Catholic institution although he follows a Protestant church. His father was a Jewish man who was the publisher of The Las Vegas Israelite. He has been married to his wife, Christine Harrell from 1992 onwards and they have three daughters. All his daughters have the middle name "Louise". He has a tattoo that says "nine" in the Tengwar writing language. The rest of the cast of the movie The Lord of The Rings has also gotten this tattoo on their bodies. In 2004, he supported the US Presidential candidate John Kerry and in 2008, he backed Hillary Clinton.
Earnings & Financial Data
?
The below financial data is gathered and compiled by TheRichest analysts team to give you a better understanding of Sean Astin Net Worth by breaking down the most relevant financial events such as yearly salaries, contracts, earn outs, endorsements, stock ownership and much more.
Choose Year
Earnings 2018
Earnings 2017
Earnings 2016
Earnings 2015
Earnings 2014
Earnings 2013
Earnings 2008
Earnings 2007
Earnings 2006
Earnings 2005
Earnings 2004
Earnings 2003
Earnings 2002
Earnings 2001
Earnings 2000
Earnings 1998
Earnings 1997
Earnings 1996
Earnings 1994
Earnings 1993
Earnings 1992
Earnings 1991
Earnings 1990
Earnings 1989
Earnings 1987
Earnings 1985
Earnings 2018
Asset
Mar. 2018
Purchase value of Sean Astin's sports car Toyota Mirai that runs solely on Hydrogen
$58,400
Asset
Mar. 2018
Purchase value of Sean Astin's 4,061-square-foot home in Beverly Hills, Calabasas, California
$1,990,000
Salary
Mar. 2018
Salary for every episode of the Netflix series Stranger Things as Bob Newby
$30,000
Earnings 2017
Box Office Sales
Aug. 2017
Box office sales of the movie Unleashed as Carl
$28,340
Salary
Jul. 2017
Salary from the Lord of the Rings Trilogy as Samwise Gamgee
$250,000
Earnings 2016
Box Office Sales
Jun. 2016
Box office sales of the movie Range 15 as Grigsby
$621,740
Earnings 2015
Box Office Sales
Mar. 2015
Worldwide box office sales of the movies Do You Believe? as Dr. Farell, Ribbit as the voice of Ribbit and box office sales of the movie Woodlawn as Hank
$29,000,000
Others
Jan. 2015
Sales of the videos Justice League: Throne of Atlantis as the voice of Shazam, The Surface as Mitch and Checkmate as Dyson
$4,390,000
Earnings 2014
Others
Sep. 2014
Sales of the video Cabin Fever: Patient Zero as the voice of Porter
$168,860
Box Office Sales
May. 2014
Box office sales of the movies Mom's Night Out as Sean, Video Games: The Movie as the film's narrator and The Hero of Color City as the voice of Horatio
$10,540,000
Earnings 2013
Others
Oct. 2013
Sales of the video game Kingdom Hearts as the voice of Hercules (approximately 20 million copies sold)
$26,000,000
Earnings 2008
Box Office Sales
Sep. 2008
Box office sales of the movie Forever Strong as Marcus
$719,560
Earnings 2007
Box Office Sales
Oct. 2007
Box office sales of the movies The Final Season as Kent Stock, Slipstream as Stuart Conway and What Love Is as George
$1,190,000
Earnings 2006
Box Office Sales
Jun. 2006
Worldwide box office sales of the movies Click as Bill and Marilyn Hotchkiss Ballroom Dancing & Charm School as Kip Kipling
$238,080,000
Earnings 2005
Box Office Sales
Apr. 2005
Box office sales of the movies Smile as Mike Matthews and Bigger Than the Sky as Ken Zorbell
$54,230
Earnings 2004
Box Office Sales
Feb. 2004
Worldwide box office sales of the movie 50 First Dates as Doug Whitmore
$196,480,000
Earnings 2003
Box Office Sales
Dec. 2003
Worldwide box office sales of the movie The Lord of the Rings: The Return of the King as Samwise Gamgee
$1,120,000,000
Others
Nov. 2003
Sales of the video game The Lord of the Rings: The Return of the King as the voice of Samwise Gamgee (approximately 300 thousand copies sold)
$390,000
Earnings 2002
Box Office Sales
Dec. 2002
Worldwide box office sales of the movie The Lord of the Rings: The Two Towers as Samwise Gamgee
$926,050,000
Earnings 2001
Box Office Sales
Dec. 2001
Worldwide box office sales of the movie The Lord of the Rings: The Fellowship of the Ring as Samwise Gamgee
$871,530,000
Earnings 2000
Box Office Sales
Mar. 2000
Box office sales of the movie Deterrence as Ralph
$145,070
Earnings 1998
Box Office Sales
May. 1998
Worldwide box office sales of the movie Bulworth as Gary
$29,200,000
Earnings 1997
Box Office Sales
Dec. 1997
Worldwide box office sales of the movie Wag the Dog as Singer
$64,260,000
Earnings 1996
Box Office Sales
Jul. 1996
Worldwide box office sales of the movie Courage Under Fire as Patella and box office sales of the movie The Low Life as Andrew
$100,910,000
Earnings 1994
Box Office Sales
Dec. 1994
Box office sales of the movie Safe Passage as Izzy Singer
$1,620,000
Earnings 1993
Box Office Sales
Oct. 1993
Box office sales of the movie Rudy as Daniel Ruettiger
$22,750,000
Earnings 1992
Box Office Sales
May. 1992
Box office sales of the movies Encino Man as Dave Morgan and Where the Day Takes You as Greg
$41,090,000
Earnings 1991
Box Office Sales
Apr. 1991
Box office sales of the movie Toy Soldiers as William Tepper
$15,070,000
Earnings 1990
Box Office Sales
Oct. 1990
Box office sales of the movie Memphis Belle as Sergeant Richard "Rascal" Moore
$27,440,000
Earnings 1989
Box Office Sales
Dec. 1989
Box office sales of the movies Staying Together as Duncan McDermott and The War of the Roses as Josh Rose
$164,540,000
Earnings 1987
Box Office Sales
Jul. 1987
Box office sales of the movies White Water Summer as Alan and Like Father Like Son as Clarence or Trigger
$69,060,000
Earnings 1985
Box Office Sales
Jun. 1985
Box office sales of the movie The Goonies as Mikey Walsh
$61,500,000
Show all earnings