Statistics
Source of Wealth:

Film and Television

Age:

39

Birth Place:

New York, NY, USA

Weight:

60 kg (132 lbs)

Marital Status:

Single

Full Name:

Rosario Isabel Dawson

Nationality:

American
Date of Birth:

May 9, 1979

Ethnicity:

Puerto Rican, Cuban and African

Occupation:

Actress

Education:

Columbia University

Children:

1 (Lola)
About Rosario Isabel Dawson
New York-born actress and singer Rosario Dawson came to limelight through her role in the very controversial movie "Kids", and has an estimated net worth of $16 million. This beautiful actress has so much going for her. She is successful in acting as she is in singing. With the recent launch of her own comic book series, Rosario Dawson certainly has a lot to offer her fans and admirers.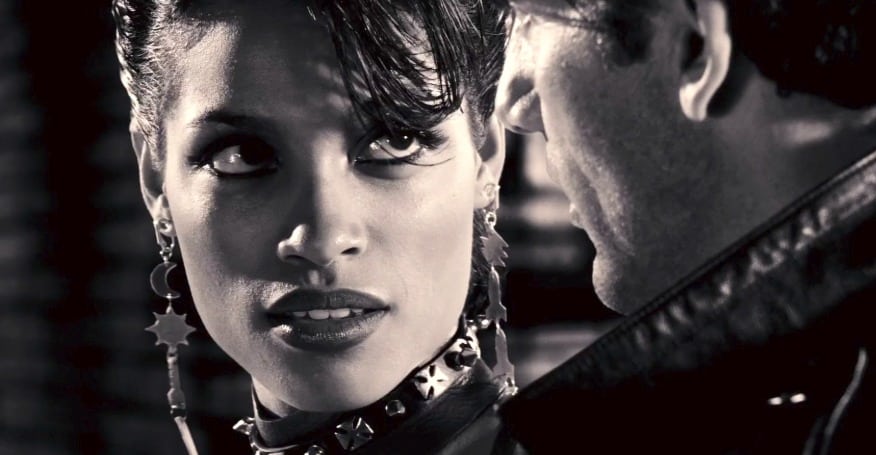 Born on May 9th, 1979, Dawson began her acting career as a kid when she stared in "Sesame Kid". After her role in "Kids", she featured in several independent as well as blockbuster movies. With over 50 movie appearances to her credit, Rosario has done well for herself as an actress. She has been featured by several musicians in their songs and albums for her very unique introductory voice-over. She has voiced several roles in the animated film series to date.
Earnings & Financial Data
?
The below financial data is gathered and compiled by TheRichest analysts team to give you a better understanding of Rosario Dawson Net Worth by breaking down the most relevant financial events such as yearly salaries, contracts, earn outs, endorsements, stock ownership and much more.
Choose Year
Earnings 2018
Earnings 2017
Earnings 2016
Earnings 2015
Earnings 2014
Earnings 2013
Earnings 2012
Earnings 2011
Earnings 2010
Earnings 2009
Earnings 2008
Earnings 2007
Earnings 2006
Earnings 2005
Earnings 2004
Earnings 2003
Earnings 2002
Earnings 2001
Earnings 2000
Earnings 1999
Earnings 1998
Earnings 1995
Earnings 2018
Others
Jul. 2018
Sales of the videos The Death of Superman as the voice of Wonder Woman, Sorry to Bother You as a Voice in the Elevator and Krystal as Krystal Bryant
$6,690,000
Box Office Sales
Jul. 2018
Worldwide box office sales of the movies Sorry to Bother You as a Voice in the Elevator and Krystal as Krystal Bryant
$17,950,000
Salary
Apr. 2018
Estimated salary from the movie Rent as Mimi
$1,000,000
Earnings 2017
Others
May. 2017
Sales of the videos Unforgettable as Julia Banks, Justice League Dark as the voice of Diana Prince or Wonder Woman and The Lego Batman Movie as the voice of Barbara Gordon or Batgirl
$55,370,000
Box Office Sales
Feb. 2017
Worldwide box office sales of the movies Unforgettable as Julia Banks and The Lego Batman Movie as the voice of Barbara Gordon or Batgirl
$329,760,000
Earnings 2016
Box Office Sales
Apr. 2016
Worldwide box office sales of the movie Ratchet & Clank as the voice of Elaris and box office sales of the movie Puerto Ricans in Paris as Vanessa
$12,840,000
Others
Mar. 2016
Sales of the videos Justice League vs. Teen Titans as the voice of Diana Prince or Wonder Woman and Ratchet & Clank as the voice of Elaris
$6,460,000
Earnings 2015
Others
Mar. 2015
Sales of the videos Tinker Bell and the Legend of the NeverBeast as the voice of Nyx and Justice League: Throne of Atlantis as the voice of Diana Prince or Wonder Woman
$22,470,000
Asset
Jan. 2015
Purchase value of Rosario Dawson's house in Marina del Rey, California
$1,850,000
Earnings 2014
Box Office Sales
Aug. 2014
Worldwide box office sales of the movies Gimme Shelter as June Bailey, César Chávez as Dolores Huerta, Sin City: A Dame to Kill For as Gail, The Captive as Nicole, Top Five as Chelsea Brown, Tinker Bell and the Legend of the NeverBeast as the voice of Nyx and box office sales of the movie Raze as Rachel
$92,970,000
Others
Apr. 2014
Sales of the videos Gimme Shelter as June Bailey, César Chávez as Dolores Huerta, Sin City: A Dame to Kill For as Gail and Raze as Rachel, The Captive as Nicole and Top Five as Chelsea Brown
$10,600,000
Earnings 2013
Box Office Sales
Apr. 2013
Worldwide box office sales of the movie Trance as Elizabeth Lamb
$24,260,000
Earnings 2012
Others
Nov. 2012
Sales of the video Fire with Fire as Talia Durham
$2,220,000
Box Office Sales
Sep. 2012
Worldwide box office sales of the movie 10 Years as Mary
$208,000
Earnings 2011
Others
Oct. 2011
Sales of the video Zookeeper as Kate
$20,140,000
Box Office Sales
Jul. 2011
Worldwide box office sales of the movie Zookeeper as Kate
$170,810,000
Earnings 2010
Others
Jul. 2010
Sales of the videos Percy Jackson & the Olympians: The Lightning Thief as Persephone and Unstoppable as Connie Hooper
$96,290,000
Box Office Sales
Feb. 2010
Worldwide box office sales of the movies Percy Jackson & the Olympians: The Lightning Thief as Persephone and Unstoppable as Connie Hooper
$394,310,000
Earnings 2009
Others
Mar. 2009
Sales of the video Wonder Woman as the voice of Artemis
$8,740,000
Box Office Sales
Jan. 2009
Worldwide box office sales of the movie Killshot as Donna and box office sales of the movie Explicit Ills as Babo's Mom
$2,990,000
Earnings 2008
Others
Dec. 2008
Sales of the videos Eagle Eye as Zoe Perez and Seven Pounds as Emily Posa
$69,990,000
Box Office Sales
Sep. 2008
Worldwide box office sales of the movies Eagle Eye as Zoe Perez and Seven Pounds as Emily Posa
$348,760,000
Earnings 2007
Others
Sep. 2007
Sales of the video Grindhouse as Abernathy Ross
$40,800,000
Box Office Sales
Apr. 2007
Worldwide box office sales of the movie Grindhouse as Abernathy Ross and box office sales of the movie Descent as Maya and the film's producer
$50,210,000
Earnings 2006
Box Office Sales
Jul. 2006
Worldwide box office sales of the movies Clerks II as Rebecca "Becky" Scott and A Guide to Recognizing Your Saints as Laurie
$29,470,000
Others
Feb. 2006
Sales of the videos Rent as Mimi Marquez and Clerks II as Rebecca "Becky" Scott
$59,560,000
Earnings 2005
Box Office Sales
Apr. 2005
Worldwide box office sales of the movies Sin City as Gail and Rent as Mimi Marquez
$190,420,000
Earnings 2004
Box Office Sales
Nov. 2004
Worldwide box office sales of the movie Alexander as Roxana
$167,300,000
Earnings 2003
Box Office Sales
Sep. 2003
Worldwide box office sales of the movies Shattered Glass as Andy Fox and The Rundown as Mariana
$84,380,000
Earnings 2002
Box Office Sales
Jul. 2002
Worldwide box office sales of the movies Men in Black II as Laura Vasquez, The Adventures of Pluto Nash as Dina Lake, 25th Hour as Naturelle Riviera and box office sales of the movies Ash Wednesday as Grace Quinonez and Love in the Time of Money as Anna
$474,420,000
Earnings 2001
Box Office Sales
Apr. 2001
Worldwide box office sales of the movies Josie and the Pussycats as Valerie Brown, Sidewalks of New York as Maria Tedesko and box office sales of the movie Chelsea Walls as Audrey
$18,510,000
Earnings 2000
Box Office Sales
Jan. 2000
Worldwide box office sales of the movie Down to You as Lana and box office sales of the movie King of the Jungle as Veronica
$24,450,000
Earnings 1999
Box Office Sales
Nov. 1999
Box office sales of the movie Light It Up as Stephanie Williams
$5,990,000
Earnings 1998
Box Office Sales
May. 1998
Worldwide box office sales of the movie He Got Game as Lala Bonilla
$22,410,000
Earnings 1995
Box Office Sales
Jul. 1995
Worldwide box office sales of the movie Kids as Ruby
$20,410,000
Show all earnings