Statistics
Source of Wealth:

Film and Television

Age:

39

Birth Place:

San Francisco, California, U.S.

Weight:

170 lbs (77 kg)

Marital Status:

Married (Alexandra Barreto)

Full Name:

Rider King Strong

Nationality:

American
Date of Birth:

December 11, 1979

Ethnicity:

English and Irish

Occupation:

Actor, Screenwriter, Voice Actor, Director and Producer

Education:

Columbia University, Occidental College and Bennington College

Children:

1 (Indigo)
About Rider King Strong
The San Francisco, California born Rider King Strong or Rider Strong is an American director, screenwriter, producer and actor. His net worth is estimated to be $6 million. His net worth comes from multiple sources as Rider keeps shifting his career interests. Rider is, however, best known for his acting skills, particularly his depiction of Shawn Hunter in Boy Meets World, the popular sitcom of the 1990's.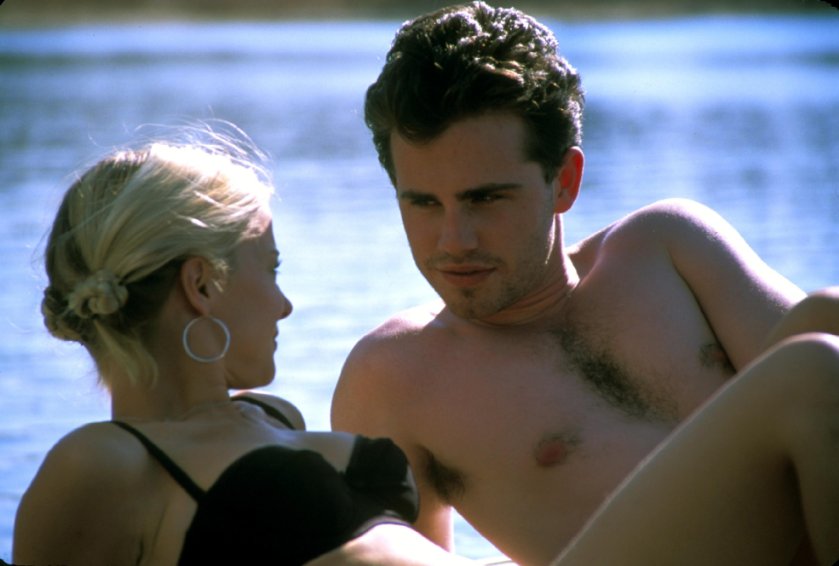 Rider started his career in acting when he was just nine years old. He performed the role of Gavroche in "Les Miserables". He appeared in several other television shows, but all of them were small ones. His first break came in 1982 with the television show "Julie" where Rider was cast regularly. He was the son of Julie Andrews. His most recognized television performance is in "Boy Meets World" that ran for seven years. Rider Strong received the Young Artist nomination twice for his performance. He was also nominated for the Hollywood Reporter Young Star award.
Over the years, Rider has moved on to movies. Probably his most popular movie is "Cabin Fever". Rider even appeared for a brief cameo role in its sequel, "Cabin Fever 2: Spring Fever". With Shiloh Strong, his brother, Rider wrote as well as directed "Irish Twins", a short film. It was premiered at the Tribeca Film Festival of 2008. The film won both the Audience and the Jury awards at the Woods Hole Film Festival. It was recognized at many other film festivals. Speaking to the press, Rider said that he wanted to expand his directing and writing career, particularly in the horror genre.
With Alexandra Barreto, Rider created a television advertisement supporting Barrack Obama's candidature. "It Could Happen to You" became a finalist out of more than 1,100 submitted advertisements.
Earnings & Financial Data
?
The below financial data is gathered and compiled by TheRichest analysts team to give you a better understanding of Rider Strong Net Worth by breaking down the most relevant financial events such as yearly salaries, contracts, earn outs, endorsements, stock ownership and much more.
Choose Year
Earnings 2016
Earnings 2010
Earnings 2003
Earnings 1998
Earnings 2016
Box Office Sales
Mar. 2016
Box office sales of the movie Too Late as Matthew
$60,440
Earnings 2010
Others
Feb. 2010
Sales of the video Cabin Fever 2: Spring Fever as Paul
$1,460,000
Earnings 2003
Box Office Sales
Sep. 2003
Worldwide box office sales of the movie Cabin Fever as Paul
$30,550,000
Earnings 1998
Box Office Sales
Apr. 1998
Box office sales of the movie My Giant as Justin Allen
$8,070,000
Show all earnings