Statistics
Source of Wealth:

Television

Age:

48

Birth Place:

London, United Kingdom

Marital Status:

Divorced (Troy Aikman)

Full Name:

Rhonda Aikman

Nationality:

American
Date of Birth:

1970

Occupation:

Commentator for Fox News

Children:

2 (Alexa Marie and Jordan Ashley)
About Rhonda Aikman
Rhonda Aikman has a net worth of $10 million. She is the former wife of Troy Aikman, who is now a commentator on Fox NFL, and has also been a Quarterback with the Dallas Cowboys.
Rhonda was away from all attention during her marriage with Troy, but this has changed, as she has become a star of the reality series on Bravo, "The Real Housewives of Dallas". She now lives in a mansion in Dallas that has been valued at $1.5 Million. This mansion was purchased in November 2011, three months after her separation with her husband Troy. Many people now believe that Troy is at this time among the most eligible bachelors in Dallas, which adds to the anxiety in their lives of being single parents.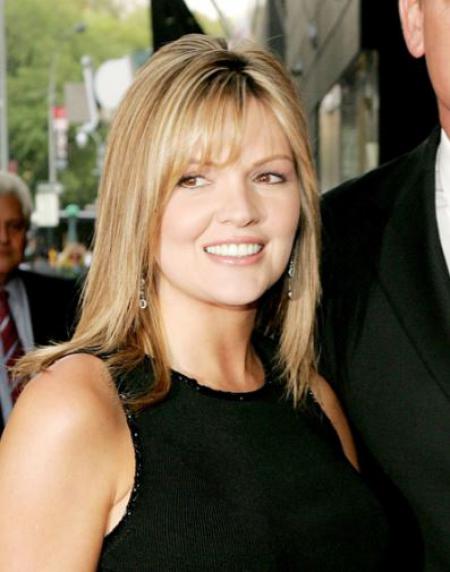 Rhonda Aikman met her future husband, Troy, at the time she was busy as the publicist for the organization run by the Cowboys. She married the athlete on April 8th, 2000. Rhonda has a daughter who was born from a past marriage – Rachel Worthey. She had 2 daughters with Troy – Jordan Ashley (2001), and Alexa Marie (2002).
Rhonda Aikman got divorced from Troy after spending ten years of married life with him. The couple had married in 2001, which was months after Aikman retired from his successful career of 12 years. They announced that they were separating in January, but they did not give the exact reason behind the split. It was rumored that the couple started splitting their properties before they were about to split officially. Recently, Rhonda was arrested for being drunk in public.
Earnings & Financial Data
?
The below financial data is gathered and compiled by TheRichest analysts team to give you a better understanding of Rhonda Aikman Net Worth by breaking down the most relevant financial events such as yearly salaries, contracts, earn outs, endorsements, stock ownership and much more.
Choose Year
Earnings 2012
Earnings 2010
Earnings 2012
Lawsuit Settlement
Jun. 2012
Divorce settlement against her now ex-husband Troy Aikman
$1,750,000
Earnings 2010
Asset
Nov. 2010
Purchase value of Rhonda Aikman's 5,207-square-feet home in Preston Hollow
$1,600,000
Looking for an AD FREE EXPERIENCE on TheRichest?
Get Your Free Access Now!