Statistics
Source of Wealth:

Music

Age:

29

Birth Place:

New York, New York, USA

Marital Status:

In a Relationship (Tanice Amira)

Full Name:

Joseph "JoJo" Ward Simmons, Jr.

Nationality:

American
Date of Birth:

29 September 1989

Ethnicity:

African American

Occupation:

Rapper

Children:

1 (Mia KayLee)
About Joseph "JoJo" Ward Simmons, Jr.
Jojo Simmons was born as Joseph Simmons, Jr. He is the son of the co-founder of Run-DMC and hip-hop guru, Joseph Simmons. Jojo is the third among Vanessa and Joseph's three children, and older stepbrother to Russy and Diggy, the kids of Joseph's second wife. He was only 17 years old and a senior in high school when the reality series Run's House began. Jojo struggled in dealing with issues like which college to go to and what courses to take. As he fought social pressures and getting along with his parents, he also faced academic responsibilities.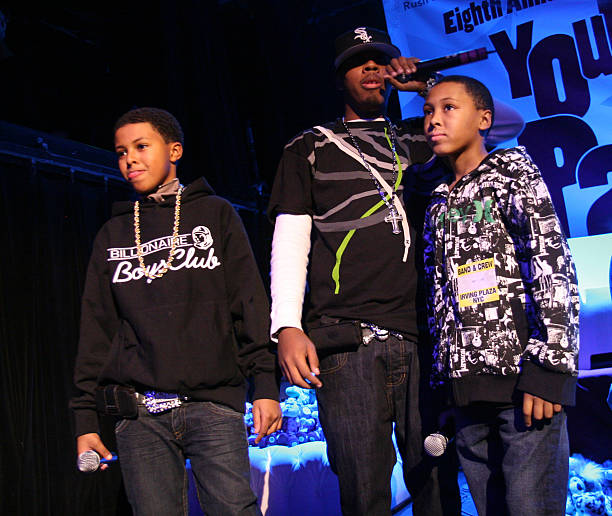 Jojo graduated from the Northern Highlands Regional High School after the series ended. In 2009, he got arrested and charged with marijuana possession and resisting arrest. He also became a part of Team Blackout in his musical career.
This year, Jojo is taking on two new roles as a producer and a father. Last February 20, 2016, there were reports that he and his long-time girlfriend Tanice Amira had a baby girl which they named Mia Kaylee Simmons. People across the family celebrated her birth and people posted pictures to social media to welcome the little girl.
In the previous month, there were reports that Jojo Simmons would leave rapping and focus on cultivating new talent. He now works through a business called Whose House Entertainment. Here, he signed a young artist with the name Jacob Santana as his premier artist. Jojo now has a net worth of around $2 million with a lot of room to experiment in the future.
Earnings & Financial Data
?
The below financial data is gathered and compiled by TheRichest analysts team to give you a better understanding of JoJo Simmons Net Worth by breaking down the most relevant financial events such as yearly salaries, contracts, earn outs, endorsements, stock ownership and much more.
Earnings 2016
Record Sales
Oct. 2016
First week sales of the album Mad Love (approximately 25 thousand copies sold)
$32,500