Statistics
Source of Wealth:

Music Production, Songwriting, Singing

Age:

36

Birth Place:

New Orleans, Louisiana, USA

Marital Status:

Partner (Robin Thompson)

Full Name:

Richard Preston Butler, Jr.

Nationality:

American
Date of Birth:

3 December 1982

Ethnicity:

African American

Occupation:

Singer, Musician. Songwriter, Producer

Education:

Florida A&M University

Children:

2 (Carys Preston & Believe Beyond)
About Richard Preston Butler, Jr.
Richard Preston Butler Jr, popularly known as Rico Love, has an estimated net worth of $14 million. The famous American singer, rap artist, record producer, and songwriter was born in 1982 in New Orleans, Louisiana. Due to his parent's divorce early in his childhood, Rico was raised in two cities, Milwaukee and Harlem. He graduated from A&M University, Tallahassee, Florida. Soon after, he moved to Atlanta to be a rap artist.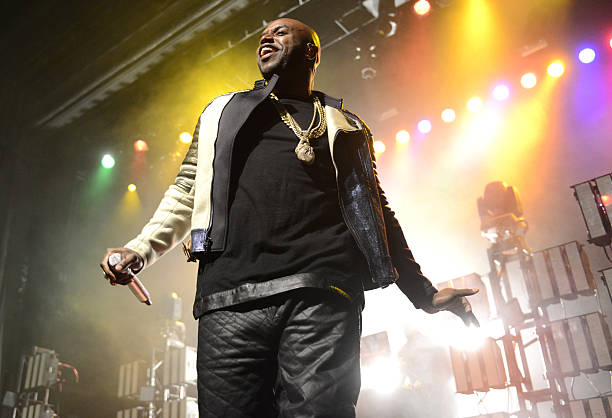 Rico's passion for music became his strength and also the means to his riches. He got introduced to Rap music when he was a teenager and the rest, as they say, is history. Love wrote several hit numbers for celebrities like Beyonce (Sweet Dreams), Nelly (Just A Dream, Gone) and Usher (There Goes My Baby, Hey Daddy) bagging a Grammy nomination for Beyonce's album 'I Am...Sasha Fierce' in 2009.
Rico Love also launched his venture 'Division 1' in partnership with Universal Motown initially but moved to 'Interscope Records' later.
Earnings & Financial Data
?
The below financial data is gathered and compiled by TheRichest analysts team to give you a better understanding of Rico Love Net Worth by breaking down the most relevant financial events such as yearly salaries, contracts, earn outs, endorsements, stock ownership and much more.
Choose Year
Earnings 2016
Earnings 2015
Earnings 2013
Earnings 2011
Earnings 2010
Earnings 2009
Earnings 2008
Earnings 2007
Earnings 2016
Record Sales
Jul. 2016
Record sales of the album The Dutchess with the contribution of the song Labels or Love (approximately 5 million copies sold)
$6,500,000
Earnings 2015
Record Sales
Dec. 2015
Record sales of the album I Am... Sasha Fierce with the contribution of four songs (approximately 6,546,500 copies sold)
$8,510,000
Earnings 2013
Record Sales
Aug. 2013
Record sales of the album 5.0 with the contribution of eight songs (approximately 314 thousand copies sold)
$408,200
Record Sales
Apr. 2013
Record sales of the album Unexpected with the contribution of 3 songs (approximately 34 thousand copies sold)
$44,200
Earnings 2011
Record Sales
Jul. 2011
Record sales of the album Here I Am with the contribution of the song Commander (approximately 301,692 copies sold)
$392,200
Record Sales
Jan. 2011
Record sales of the album The Introduction of Marcus Cooper with the contribution of 7 songs (approximately 150 thousand copies sold)
$195,000
Earnings 2010
Record Sales
Dec. 2010
Record sales of the album Raymond v. Raymond with the contribution of the songs "There Goes My Baby" and "Hey Daddy (Daddy's Home)"(approximately 2 million copies sold)
$2,600,000
Record Sales
Jan. 2010
Record sales of Beyonce's single Sweet Dreams with contribution to that single (approximately 1 million copies sold)
$1,300,000
Earnings 2009
Record Sales
Oct. 2009
Record sales of the album D.N.A. with the contribution of five songs (approximately 32 thousand copies sold)
$41,600
Record Sales
Mar. 2009
Record sales of the album In a Perfect World... with the contribution of the song "Energy" (approximately 500 thousand copies sold)
$650,000
Earnings 2008
Record Sales
Nov. 2008
Record sales of the album Confessions with the contribution of the song "Throwback" (approximately 16,071,714 copies sold)
$20,890,000
Earnings 2007
Record Sales
Oct. 2007
Record sales of the single "Love Like This" with singer Natasha Bedingfield (approximately 1,007,500 copies sold)
$1,310,000
Show all earnings