Priyanka Chopra Net Worth
Statistics
Source of Wealth:

Film, Television and Music

Age:

36

Birth Place:

Jamshedpur, Bihar, India

Weight:

120 lbs (54.43 kg)

Marital Status:

Married (Nick Jonas)

Full Name:

Priyanka Chopra

Nationality:

Indian
Date of Birth:

18 July 1982

Ethnicity:

Indian

Occupation:

Actress, Model and Singer-Songwriter

Education:

St. Maria Goretti College, La Martiniere Girls' School
About Priyanka Chopra
Priyanka Chopra is a film actress and a singer from India. Her net worth is estimated to be $16 million. Before she started her acting career, she won Miss India and the Miss World in 2000. Her wealth also comes from hosting television shows.
She was born in Jamshedpur, Jharkhand, India. Both her parents are doctors. She hosted "Fear Factor-Khatron Ke Khiladi Level 3". She has received many awards for her performances. Priyanka has won a National Film award and many Filmfare accolades. She is one of the most famous and attractive celebrities in India at this time. She has many endorsement deals to her credit.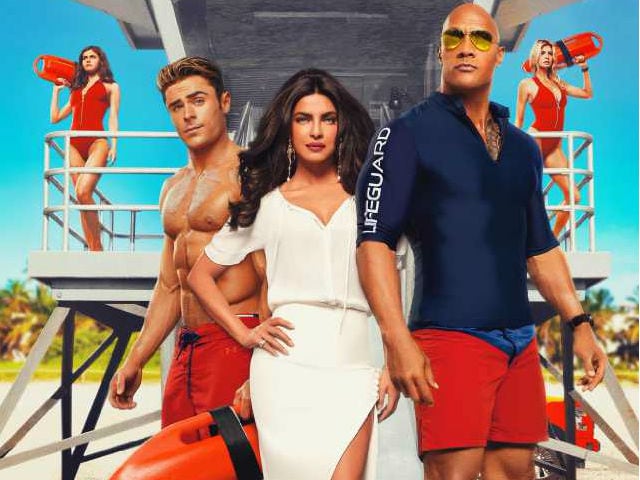 She started acting in 2002 with a Tamil film titled "Thamizhan". In 2003, she worked in "The Hero", and then in "Andaaz". Priyanka's performance was widely appreciated for the movie "Aitraaz". Over the years, she has played many roles in Bollywood (the Bombay or Mumbau, Hindi film industry). In 2008, she played the role of a troubled model in the film "Fashion". For this movie, she has won the National Film award as well as the Filmfare award for the Best Actress.
She performs in stage shows too and has written columns in national newspapers. She is involved in charity work. Her first song "In My City" released in September 2012, and was well-received in India. She lately shot a video for her song.
According to reports, Priyanka is very close to her family. She has tattooed "Daddy's Lil girl" on her wrist. This shows the loving relationship which she shares with her father who is suffering from cancer. Priyanka has said that she owes her career to her parents and her younger brother Siddharth.
Earnings & Financial Data
?
The below financial data is gathered and compiled by TheRichest analysts team to give you a better understanding of Priyanka Chopra Net Worth by breaking down the most relevant financial events such as yearly salaries, contracts, earn outs, endorsements, stock ownership and much more.
Choose Year
Earnings 2019
Earnings 2018
Earnings 2017
Earnings 2016
Earnings 2015
Earnings 2014
Earnings 2013
Earnings 2012
Earnings 2011
Earnings 2010
Earnings 2009
Earnings 2008
Earnings 2007
Earnings 2006
Earnings 2005
Earnings 2003
Earnings 2019
Asset
Jan. 2019
Purchase value of Priyanka Chopra and Nick Jonas' 4,129 square-foot modern mansion located at Beverly Hills, Los Angeles, California
$6,500,000
Earnings 2018
Event
Nov. 2018
Estimated cost of Priyanka Chopra and Nick Jonas' wedding at the Umaid Bhawan Palace
$565,590
Earning Turned Donation
Nov. 2018
Collaboration with Amazon to design a special wedding registry that was donated to UNICEF
$100,000
Box Office Sales
Jun. 2018
Worldwide box office sales of the movie A Kid Like Jake as Amal
$45,920
Asset
Jan. 2018
Purchase value of Priyanka Chopra's multiple real estates in the cities of Mumbai and Pune
$8,290,000
Salary
Jan. 2018
Priyanka Chopra's salary for every every movie
$1,810,000
Salary
Jan. 2018
Salary for every episode of Priyanka Chopra's television shows
$301,400
Sponsorship
Jan. 2018
Earnings from Priyanka Chopra's sponsorship deals
$753,500
Asset
Jan. 2018
Priyanka Chopra's personal investments
$8,290,000
Asset
Jan. 2018
Purchase value of Priyanka Chopra's BMW, Mercedes and Audi vehicles
$226,050
Earnings 2017
$10 Million
Salary
Aug. 2017
Salary from the television show Quantico as FBI agent Alex Parrish
$3,000,000
Others
Aug. 2017
Sales of the video Baywatch as Victoria Leeds
$8,820,000
Box Office Sales
Jan. 2017
Worldwide box office sales of the movie Baywatch as Victoria Leeds and box office sales of the movie Sarvann as herself
$180,060,000
Earnings 2016
$10 Million
Box Office Sales
Mar. 2016
Worldwide box office sales of the movie Jai Gangaajal as Abha Mathur and box office sales of the movie Ventilator as herself
$11,460,000
Earnings 2015
Box Office Sales
Jun. 2015
Box office sales of the movies Dil Dhadakne Do as Ayesha Sangha (née Mehra) and Bajirao Mastani as Kashibai
$25,770,000
Earnings
2015
Earnings from film projects (Rs 26.75 crore)
$3,900,000
Contract
2015
Value of the deal sealed for the ABC show, Quantico (Rs 25 crore)
$3,700,000
Earnings 2014
Box Office Sales
Feb. 2014
Box office sales of the movies Gunday as Nandita Sengupta and Mary Kom as Mary Kom
$34,000,000
Asset
2014
Purchase value of Chopra's 15-bedroom bungalow house Chopra bought in Mumbai, India (Rs 100 crore)
$14,800,000
Earnings
2014
Earnings from film projects (Rs 54.4 crore)
$8,000,000
Earnings 2013
Box Office Sales
May. 2013
Worldwide box office sales of the movies Goliyon Ki Raasleela Ram-Leela as Leela, Planes as Ishani, Zanjeer as Mala, Krrish 3 as Priya Mehra and box office sales of the movies Shootout at Wadala as Babli Badmaash and Bombay Talkies as herself
$340,070,000
Sponsorship
Feb. 2013
Earnings from an endorsement deal with PepsiCo
$1,000,000
Earnings
2013
Earnings from her film projects (Rs 36.57 crore)
$5,400,000
Earnings 2012
Box Office Sales
Jan. 2012
Worldwide box office sales of the movies Agneepath as Kaali Gawde, Teri Meri Kahaani as Rukhsar / Radha / Aradhanaas and Barfi! as Jhilmil Chatterjee
$78,200,000
Earnings 2011
Box Office Sales
Feb. 2011
Worldwide box office sales of the movies Ra.One as Desi Girl, Don 2 as Roma and box office sales of the movie 7 Khoon Maaf as Susanna Anna-Marie Johannes
$71,060,000
Earnings 2010
Box Office Sales
Jan. 2010
Box office sales of the movies Pyaar Impossible! as Alisha Merchant and Anjaana Anjaani as Kiara Vaswani
$11,070,000
Earnings 2009
Box Office Sales
Aug. 2009
Box office sales of the movies Kaminey as Sweety Shekhar Bhope and What's Your Raashee? as Anjali, Sanjana, Kajal, Hansa, Rajni, Chandrika, Mallika, Nandini, Pooja, Vishakha, Bhavna and Jhankhana
$13,410,000
Earnings 2008
Box Office Sales
Jul. 2008
Box office sales of the movies Love Story 2050 as Sana Bedi or Ziesha, God Tussi Great Ho as Alia Kapoor, Drona as Sonia, Fashion as Meghna Mathur and Dostana as Neha Melwani
$30,310,000
Earnings 2007
Box Office Sales
Jan. 2007
Box office sales of the movies Salaam-e-Ishq: A Tribute to Love as Kamini Ranawat and Om Shanti Om as herself
$27,600,000
Earnings 2006
Box Office Sales
Feb. 2006
Box office sales of the movies Taxi No. 9211 as herself, 46 China Town as Seema, Krrish as Priya, Aap Ki Khatir as Anu Khanna and Don as Roma
$49,190,000
Earnings 2005
Box Office Sales
Apr. 2005
Box office sales of the movies Waqt: The Race Against Time as Pooja Thakur, Yakeen as Simar Oberoi, Barsaat as Kajal and Bluffmaster! as Simmi Ahuja
$19,790,000
Earnings 2003
Box Office Sales
Apr. 2003
Box office sales of the movie The Hero - Love Story of a Spy as Shaheen Zakaria
$285,390
Show all earnings