Statistics
Source of Wealth:

Music

Age:

58

Birth Place:

Asheville, North Carolina United States

Weight:

176.37 lbs (80 kg)

Marital Status:

Married (Stefani Scamardo)

Full Name:

Warren Haynes

Nationality:

American
Date of Birth:

6 April 1960

Occupation:

Musician, Songwriter, Record Producer

Children:

1 (Hudson)
About Warren Haynes
American rock and blues guitarist, vocalist and songwriter, Warren Haynes has an estimated net worth of $13 million.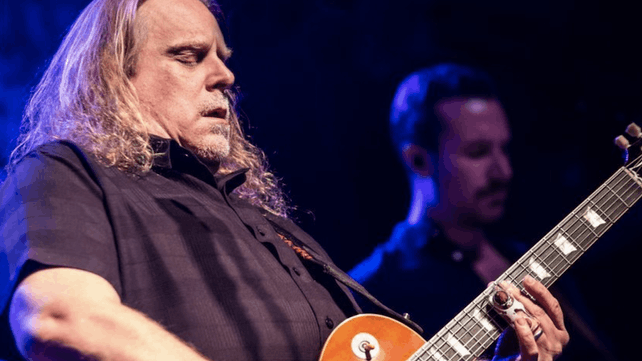 Warren Haynes is a generation-spanning guitar hero; he wasn't out of grade school when some of his best-known collaborators were at the peak of their fame, but he's earned a powerful reputation for his fiery guitar work, steeped in blues and Southern rock traditions, and has distinguished himself as a songwriter, bandleader, and solo artist as well as a gifted sideman. Haynes was born in Asheville, North Carolina on April 9,1960, and he developed a taste for soul and R&B at an early age from older brothers who listened to Otis Redding, Wilson Pickett and Smokey Robinson, while young Warren would spend hours singing along with their records.
In 2011, Haynes looked back at his roots in the Southern soul with his album Man in Motion, recorded for the reactivated Stax label and featuring accompaniment from Ian McLagan, Ivan Neville, and George Porter Jr.
Earnings & Financial Data
?
The below financial data is gathered and compiled by TheRichest analysts team to give you a better understanding of Warren Haynes Net Worth by breaking down the most relevant financial events such as yearly salaries, contracts, earn outs, endorsements, stock ownership and much more.
Choose Year
Earnings 2016
Earnings 2015
Earnings 2013
Earnings 2004
Earnings 2003
Earnings 1997
Earnings 1995
Earnings 1990
Earnings 2016
Record Sales
Oct. 2016
First week sales of the album Who You Selling For with the American rock band The Pretty Reckless (Approximately 4,157 copies sold)
$43,520
Sale of Asset
May. 2016
Selling price of the eclectic former home of Warren Haynes
$1,900,000
Earnings 2015
Record Sales
Jun. 2015
Record sales of the album Man in Motion (Approximately 80 thousand copies sold)
$104,000
Earnings 2013
Record Sales
Sep. 2013
First week sales of the album Shout! in the United States (Approximately 14.12 thousand copies sold)
$162,940
Earnings 2004
Record Sales
Apr. 2004
Record sales of the album Live at the Beacon Theater with the group Allman Brothers (Approximately 100 thousand copies sold)
$130,000
Record Sales
Mar. 2004
Record sales of the album The Deepest End with the group Gov't Mule (Approximately 50 thousand copies sold)
$637,000
Earnings 2003
Record Sales
Dec. 2003
Record sales of the album The Central Park Concert with the Dave Matthews Band (Approximately 1 million copies sold)
$1,300,000
Earnings 1997
Record Sales
Feb. 1997
Record sales of the album Four with The Blues Traveler (Approximately 6 million copies sold)
$7,800,000
Earnings 1995
Record Sales
Nov. 1995
Record sales of the album Hempilation: Freedom is NORML for the benefit of the organization organization NORML (Approximately 110 thousand copies sold)
$143,000
Earnings 1990
Record Sales
Aug. 1990
Record sales of Garth Brook's album No Fences with writing credits on "Two of a Kind, Workin' on a Full House" (approximately 23 million copies sold)
$29,900,000
Show all earnings