Statistics
Source of Wealth:

Music

Birth Place:

Vernon, Texas, United States

Marital Status:

Married (Barbara Orbison)

Full Name:

Roy Kelton Orbison

Nationality:

American
Date of Birth:

April 23, 1936

Ethnicity:

English, small amounts of German, Swiss-German, Scots-Irish/Northern Irish, Irish, French Huguenot and likely remote Dutch

Occupation:

Musician, Singer and Songwriter

Education:

North Texas State College and Wink High School

Children:

5 (Alex, Wesley, Roy Jr., Anthony King and Roy Dewayne)
About Roy Kelton Orbison
American singer-songwriter Roy Kelton Orbison had an estimated net worth of $15 million.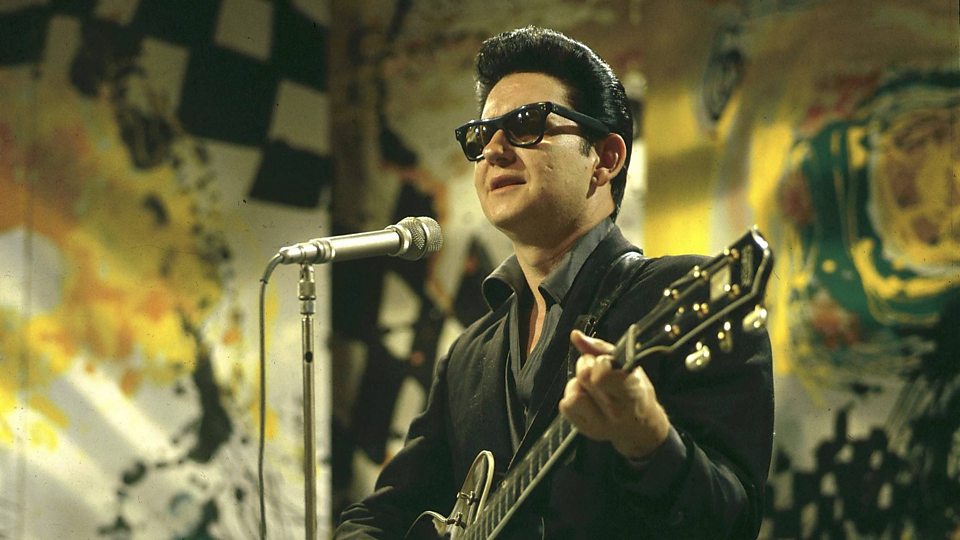 Well known for his distinctive, powerful voice, complex compositions, and dark emotional ballads. Orbison grew up in Texas and began singing in a rockabilly/country & western band in high school until he was signed by Sun Records in Memphis.
Known as The Big O and member of The Teen Kings, he has a successful music career which led his popularity in the 1960s. Orbison was one of the first recording artists to popularize the Nashville sound. During the height of his career, he also composed several songs such as As Long as I Can Dream, Blue Bayou, and Running Scared. Until his last breath, Orbison kept performing on stage. He died on December 6, 1988, due to a heart attack while having dinner with his family.
Earnings & Financial Data
?
The below financial data is gathered and compiled by TheRichest analysts team to give you a better understanding of Roy Orbison Net Worth by breaking down the most relevant financial events such as yearly salaries, contracts, earn outs, endorsements, stock ownership and much more.
Choose Year
Earnings 2018
Earnings 2017
Earnings 2016
Earnings 2006
Earnings 2004
Earnings 2001
Earnings 1999
Earnings 1996
Earnings 1995
Earnings 1989
Earnings 1988
Earnings 1987
Earnings 1981
Earnings 1975
Earnings 1972
Earnings 1962
Earnings 2018
Asset
Nov. 2018
Current value of Roy Orbison's website royorbison.com
$4,500
Earnings 2017
Record Sales
Nov. 2017
Record sales of the compilation album A Love So Beautiful (approximately 100 thousand copies sold)
$130,000
Earnings 2016
Record Sales
Oct. 2016
Record sales of the compilation album The Ultimate Collection (approximately 100 thousand copies sold)
$130,000
Earnings 2006
Record Sales
Dec. 2006
Record sales of the compilation album The Very Best of Roy Orbison (approximately 185 thousand copies sold)
$240,500
Record Sales
Dec. 2006
Record sales of the compilation album The Essential Roy Orbison (approximately 140 thousand copies sold)
$182,000
Earnings 2004
Record Sales
Dec. 2004
Record sales of the compilation album The Platinum Collection (approximately 60 thousand copies sold)
$78,000
Earnings 2001
Record Sales
Dec. 2001
Record sales of the compilation album Love Songs (approximately 100 thousand copies sold)
$130,000
Earnings 1999
Record Sales
Dec. 1999
Record sales of the compilation album 16 Biggest Hits (approximately 830 thousand copies sold)
$1,080,000
Earnings 1996
Record Sales
Dec. 1996
Record sales of the compilation album The Very Best of Roy Orbison (approximately 300 thousand copies sold)
$390,000
Earnings 1995
Record Sales
Dec. 1995
Record sales of the compilation album Super Hits (approximately 500 thousand copies sold)
$650,000
Earnings 1989
Record Sales
Dec. 1989
Record sales of the compilation album The Legendary Roy Orbison 20 Original Hits/Recordings (approximately 680 thousand copies sold)
$884,000
Record Sales
Oct. 1989
Record sales of the album A Black & White Night Live (approximately 500 thousand copies sold)
$650,000
Record Sales
Feb. 1989
Record sales of the album Mystery Girl (approximately 2,175,000 copies sold)
$2,830,000
Earnings 1988
Record Sales
Dec. 1988
Record sales of the live album Roy Orbison and Friends: A Black and White Night (approximately 275 thousand copies sold)
$375,500
Record Sales
Oct. 1988
Record sales of the album The Traveling Wilburys Vol. 1 with the British-American supergroup Traveling Wilburys (approximately 4,225,000 copies sold)
$5,490,000
Earnings 1987
Record Sales
Dec. 1987
Record sales of the album In Dreams: The Greatest Hits (approximately 567.5 thousand copies sold)
$737,750
Earnings 1981
Record Sales
Dec. 1981
Record sales of the compilation album Golden Days - The Collection Of 20 All-Time Greats (approximately 100 thousand copies sold)
$130,000
Earnings 1975
Record Sales
Dec. 1975
Record sales of the compilation album The Best of Roy Orbison (approximately 100 thousand copies sold)
$130,000
Earnings 1972
Record Sales
Dec. 1972
Record sales of the compilation album The All-Time Greatest Hits of Roy Orbison (approximately 1 million copies sold)
$1,300,000
Earnings 1962
Record Sales
Aug. 1962
Record sales of the compilation album Roy Orbison's Greatest Hits (approximately 500 thousand copies sold)
$650,000
Show all earnings