Kristanna Loken Net Worth
Statistics
Source of Wealth:

Film and Television

Age:

40

Birth Place:

Ghent, New York, United States

Weight:

61 kg (135 lbs)

Marital Status:

Divorced (Noah Danby)

Full Name:

Kristanna Sommer Loken

Nationality:

American
Date of Birth:

October 8, 1979

Ethnicity:

German and Norwegian

Occupation:

Actress, Fashion model

Children:

1 (Thor)
About Kristanna Sommer Loken
American actress and model, Kristanna Sommer Loken has an estimated net worth of $8 million. Kristanna Loken is most widely recognized for her work in such projects as, "Bloodrayne," "Terminator 3: Rise of the Machines," and the television series, "Painkiller Jane." She also had a recurring role on "The L Word."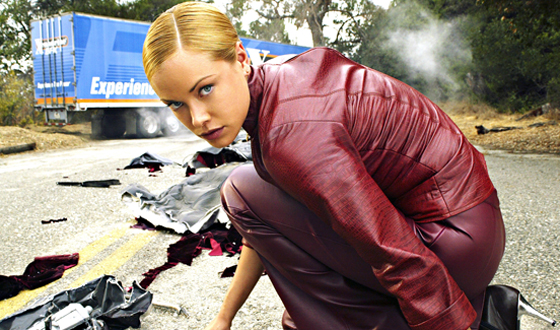 Loken was born on October 8, 1979, in Ghent, New York, United States.
Earnings & Financial Data
?
The below financial data is gathered and compiled by TheRichest analysts team to give you a better understanding of Kristanna Loken Net Worth by breaking down the most relevant financial events such as yearly salaries, contracts, earn outs, endorsements, stock ownership and much more.
Choose Year
Earnings 2015
Earnings 2005
Earnings 2015
Sale of Asset
Aug. 2015
Selling price of Kristanna Loken's 2,600-square-foot Cape Cod-inspired two-story house in Burbank
$950,000
Earnings 2005
Asset
Aug. 2005
Purchase value of Kristanna Loken's 2,600-square-foot Cape Cod-inspired two-story house in Burbank
$862,000