Barbara Sinatra Net Worth
Statistics
Source of Wealth:

Modeling

Birth Place:

Bosworth, Missouri, U.S.

Marital Status:

Divorced (Frank Sinatra)

Full Name:

Barbara Marx Sinatra

Nationality:

American
Date of Birth:

March 27, 1927

Occupation:

Former Las Vegas Showgirl and Model

Education:

Wichita North High School

Children:

1 (Bobby)
About Barbara Marx Sinatra
This former model and showgirl was the wife of Frank Sinatra from 1976 until his death in 1998.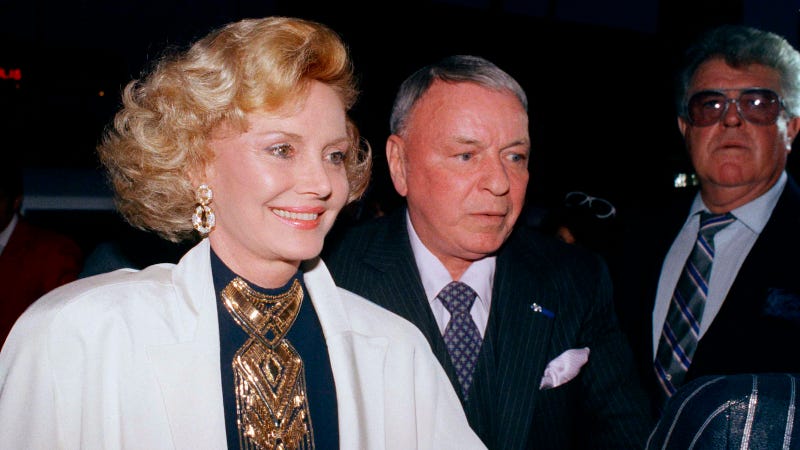 Barbara Blakeley was born in Bosworth, Missouri in 1926 to Charles W. Blakeley and the former Irene Prunty Toppass (died 1993, California); she was raised in Wichita, Kansas.
In the early 1970s, she started seeing Frank Sinatra, as a friend at first and later as a lover. The two were married from July 11, 1976 until his death on May 14, 1998. It was Sinatra's fourth and final marriage, and the longest-lasting one, despite Barbara's cool relations with the children from his first marriage. She converted to Roman Catholicism at Sinatra's request.
Earnings & Financial Data
?
The below financial data is gathered and compiled by TheRichest analysts team to give you a better understanding of Barbara Sinatra Net Worth by breaking down the most relevant financial events such as yearly salaries, contracts, earn outs, endorsements, stock ownership and much more.
Choose Year
Earnings 2017
Earnings 1998
Earnings 2017
Earning Turned Donation
Jul. 2017
Money raised from an art auction to help mistreated children
$60,000
Earnings 1998
Asset
May. 1998
Current value of the assets Frank Sinatra left Barbara Sinatra that includes mansions in Beverly Hills, Malibu, and Palm Springs as well as rights to Sinatra's Trilogy recordings, most of his material possessions and control over his name and likeness
$3,500,000