Statistics
Source of Wealth:

Music

Age:

43

Birth Place:

Hollywood, California, U.S.

Marital Status:

Married

Full Name:

Yeshe Perl

Nationality:

American
Date of Birth:

December 3, 1975

Ethnicity:

Ashkenazi Jewish

Occupation:

Rapper

Children:

1
About Yeshe Perl
Mickey Avalon originally known as Yeshe Perl is an American rapper. He is originally from Hollywood, California. He has an estimated net worth of $8 million.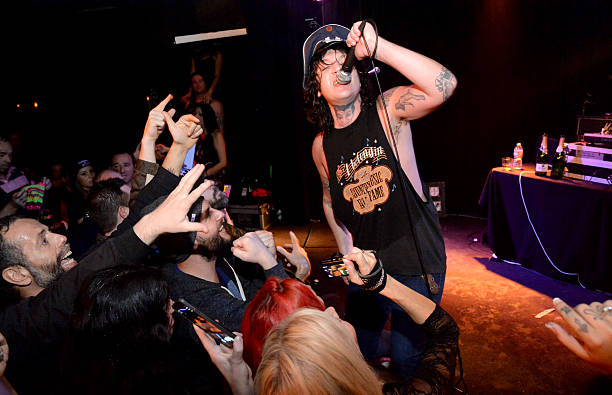 Mickey has earned his wealth from his music. He has worked with Interscope Records and released his first solo self-titled album in the year 2006. He was born into an unstable and non-practicing Jewish family with a mother who was a drug dealer. Mickey's mother used to smuggle marijuana whereas his father was a heroin addict. He had a sister who died trying to recover from an addiction to heroin. In his early teens, he prostituted himself to satisfy his heroin addiction. He prostituted and smuggled heroin for a long time until he turned 20.
Avalon got married in his early 20's and has a daughter. They moved to Portland, Oregon. He was still trying to cope with his drug addiction. He had two identical half brothers that he helped to get into the music industry. Avalon's songs are mostly on his days of substance abuse and prostitution. His struggles to come out of the addiction have appealed to a lot of people, thus making his music popular.
After moving to Los Angeles, Mickey became friends with Simon Rex, a former VJ with MTV. The two started working together and soon made a mark in the Santa Cruz nightclub scene. Avalon adapted his stage name as "The Relevant" after appearing on stage. He collaborated with Existereo for the song "No Class". He has also worked with Unwritten Law, Jermaine Dupri, and Young Jeezy. Avalon along with Simon Rex formed a group called Dyslexic Speedreaders.
Earnings & Financial Data
?
The below financial data is gathered and compiled by TheRichest analysts team to give you a better understanding of Mickey Avalon Net Worth by breaking down the most relevant financial events such as yearly salaries, contracts, earn outs, endorsements, stock ownership and much more.
Earnings 2006
Record Sales
Nov. 2006
Record sales of the single "My Dick" (approximately 1 million copies sold)
$1,300,000