Statistics
Source of Wealth:

Television

Age:

58

Birth Place:

Syosset, New York, USA

Marital Status:

Married (Kate Major)

Full Name:

Michael Douglas Lohan, Sr.

Nationality:

American
Date of Birth:

April 25, 1960

Ethnicity:

Irish, German and Italian

Occupation:

TV Personality

Children:

5 (Lindsay, Ali, Michael Jr., Ashley and Cody)
About Michael Douglas Lohan, Sr.
Michael Lohan born in Ireland to Richard Lohan and Marilyn has an estimated net worth of $50,000. He has Italian and Irish ancestry. His father was an alchemist. He was raised in Cold Spring Harbor, Long Island, New York.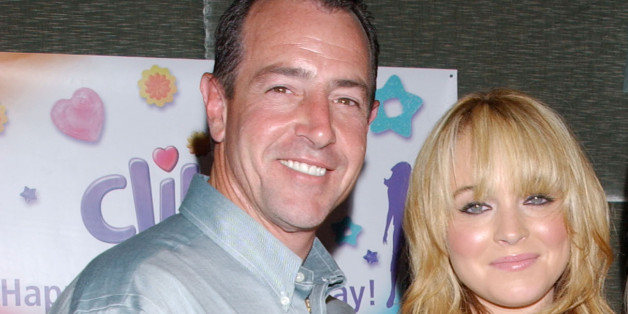 After becoming a Wall Street Trader at the age of twenty, he worked on the commodity exchange floor and succumbed to the culture of using cocaine there. He served jail time for not revealing the names of traders in an insider trading scheme. On November 2, 1985, he married Donata Melina Nicolette Sullivan, a dancer, and singer. He later worked as a counselor and an actor with the Teen Challenge Rehabilitation program in Long Island. He has been involved in several television proposals like Michael Lohan Reality Project.
Now an American Citizen, he is the ex-husband of Dina Lohan and both of them have four children - Lindsay Lohan, Miachel Lohan Jr., Ali Lohan and Cody Lohan.
Earnings & Financial Data
?
The below financial data is gathered and compiled by TheRichest analysts team to give you a better understanding of Michael Lohan Net Worth by breaking down the most relevant financial events such as yearly salaries, contracts, earn outs, endorsements, stock ownership and much more.
Choose Year
Earnings 2015
Earnings 1987
Earnings 2015
Asset
Nov. 2015
Estimated value of Michael Lohan's cash and watches inside his home in Florida
$340,000
Earnings 1987
Salary
Apr. 1987
Estimated salary as a Wall Street trader in the 1980s
$80,000