Statistics
Source of Wealth:

Film and Television

Age:

55

Birth Place:

New Rochelle, New York, U.S.

Weight:

82 kg (180.78 lbs)

Marital Status:

Single

Full Name:

Matthew Raymond Dillon

Nationality:

American
Date of Birth:

February 18, 1964

Ethnicity:

German, Scottish, and Irish

Occupation:

Actor and Director

Education:

Mamaroneck High School
About Matthew Raymond Dillon
An Academy Award-winning movie director and actor, Matt Dillon's net worth is $40 million. Matt was born on 18th February 1964. His career in acting began in the late 1970s. He won appreciation as a teenage idol during the late 1980s. Matt Dillon's birthplace is New Rochelle, City of New York, to the second generation of American Irish parents Paul Dillon and Mary Ellen. Paul was a portrait painter. He also worked as a sales manager at Union Camp, a material manufacturing company. Matt's mother was a homemaker.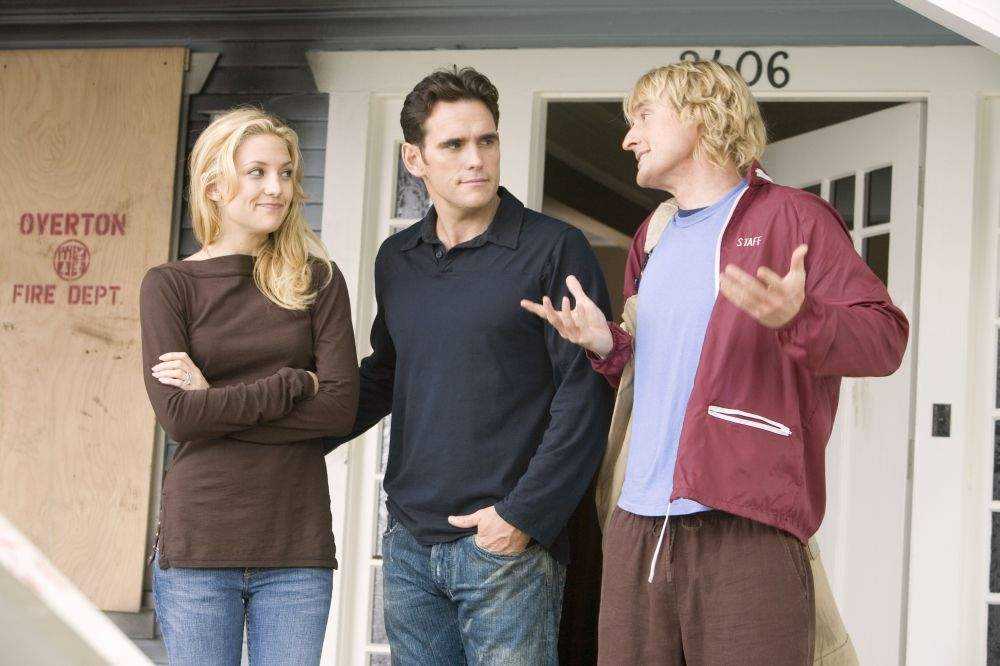 Matt Dillon was brought up in a very close-knit Catholic family. Dillon's grandmother was the sister of great comic artist Alex Raymond. He had four brothers and one sister. One among them named Kevin Dillon is also into acting. He is well known for his famous role in the TV series "Entourage". Dillon is a junior college drop out. He won many rewards for his impressive career in movies and TV shows. This has certainly contributed to his wealth.
In 1978, Dillon was auditioned for a teen drama – reviewers found the urge in him to be the lead role in the play. The plays name was "Over the Edge". Dillon was next auditioned for a role in his debut movie. The first movie was released in 1979. It grossed over two hundred thousand dollars. Matt Dillon's performance in the movie was well recognized, and this paved the way for more films in the succeeding years. He went on to play lead roles in movies in the subsequent years – this allowed him to grow to the glory and recognition which helped him amass considerable wealth during his career in the movies.
Earnings & Financial Data
?
The below financial data is gathered and compiled by TheRichest analysts team to give you a better understanding of Matt Dillon Net Worth by breaking down the most relevant financial events such as yearly salaries, contracts, earn outs, endorsements, stock ownership and much more.
Choose Year
Earnings 2018
Earnings 2017
Earnings 2016
Earnings 2014
Earnings 2013
Earnings 2011
Earnings 2010
Earnings 2009
Earnings 2006
Earnings 2005
Earnings 2003
Earnings 2002
Earnings 2001
Earnings 1998
Earnings 1997
Earnings 1996
Earnings 1995
Earnings 1994
Earnings 1993
Earnings 1992
Earnings 1991
Earnings 1989
Earnings 1988
Earnings 1987
Earnings 1986
Earnings 1985
Earnings 1984
Earnings 1983
Earnings 1982
Earnings 1980
Earnings 2018
Box Office Sales
Dec. 2018
Worldwide box office sales of the movie The House That Jack Built as Jack and box office sales of the movies Running for Grace as Doc and Head Full of Honey as Nick Amadeus' devoted if distracted son
$1,690,000
Earnings 2017
Others
May. 2017
Sales of the videos Rock Dog as the voice of Trey and Goin in Style as Hamer
$9,390,000
Box Office Sales
Apr. 2017
Worldwide box office sales of the movie Goin in Style as Hamer
$84,920,000
Earnings 2016
Box Office Sales
Jul. 2016
Worldwide box office sales of the movie Rock Dog as the voice of Trey
$20,830,000
Earnings 2014
Others
Apr. 2014
Domestic video sales of the movie Bad Country as Jesse Weiland
$169,500
Box Office Sales
Mar. 2014
Box office sales of the movie Art of the Steal as Nicky Calhoun
$64,070
Earnings 2013
Others
Nov. 2013
Sales of the video Girl Most Likely as George or The Bousche
$153,720
Box Office Sales
Jul. 2013
Worldwide box office sales of the movie Girl Most Likely as George or The Bousche and box office sales of the movie Pawn Shop Chronicles as Richard
$2,580,000
Earnings 2011
Others
Jan. 2011
Sales of the video Takers as Detective Jack Welles
$23,540,000
Earnings 2010
Box Office Sales
Aug. 2010
Worldwide box office sales of the movie Takers as Detective Jack Welles
$70,590,000
Others
Mar. 2010
Sales of the videos Old Dogs as Barry and Armored as Mike Cochrane
$35,080,000
Earnings 2009
Box Office Sales
Nov. 2009
Worldwide box office sales of the movies Old Dogs as Barry and Armored as Mike Cochrane
$120,410,000
Earnings 2006
Others
Nov. 2006
Sales of the video You, Me and Dupree as Carl Peterson
$41,740,000
Box Office Sales
Jul. 2006
Worldwide box office sales of the movie You, Me and Dupree as Carl Peterson
$130,430,000
Earnings 2005
Box Office Sales
May. 2005
Worldwide box office sales of the movies Crash as Officer John Ryan, Loverboy as Mark, Factotum as Henry Chinaski and Herbie: Fully Loaded as Trip Murphy
$249,130,000
Earnings 2003
Box Office Sales
Apr. 2003
Box office sales of the movie City of Ghosts as Jimmy Cremming and the film's director and writer
$325,490
Earnings 2002
Box Office Sales
May. 2002
Worldwide box office sales of the movie Deuces Wild as Fritzy Zennetti
$6,280,000
Earnings 2001
Box Office Sales
Apr. 2001
Worldwide box office sales of the movie One Night at McCool's as Randy
$13,470,000
Earnings 1998
Box Office Sales
Jul. 1998
Worldwide box office sales of the movies There's Something About Mary as Patrick "Pat" Healy and Wild Things as Sam Lombardo
$425,460,000
Earnings 1997
Box Office Sales
Sep. 1997
Worldwide box office sales of the movie In & Out as Cameron Drake
$82,230,000
Earnings 1996
Box Office Sales
Sep. 1996
Box office sales of the movies Grace of My Heart as Jay Phillips, Albino Alligator as Dova and Beautiful Girls as Tommy "Birdman" Rowland
$11,610,000
Earnings 1995
Box Office Sales
Sep. 1995
Box office sales of the movies To Die For as Larry Maretto and Frankie Starlight as Terry Klout
$27,790,000
Earnings 1994
Box Office Sales
Jan. 1994
Box office sales of the movie Golden Gate as Kevin Walker
$395,110
Earnings 1993
Box Office Sales
Nov. 1993
Box office sales of the movies The Saint of Fort Washington as Matthew and Mr. Wonderful as Gus DeMarco
$3,260,000
Earnings 1992
Box Office Sales
Sep. 1992
Box office sales of the movie Singles as Cliff Poncier
$18,470,000
Earnings 1991
Box Office Sales
Apr. 1991
Box office sales of the movie A Kiss Before Dying as Jonathan Corliss
$15,430,000
Earnings 1989
Box Office Sales
Oct. 1989
Box office sales of the movies Drugstore Cowboy as Bob Hughes and Bloodhounds of Broadway as Regret
$4,770,000
Earnings 1988
Box Office Sales
Sep. 1988
Box office sales of the movie Kansas as Doyle Kennedy
$2,430,000
Earnings 1987
Salary
Sep. 1987
Estimated salary from the movie The Big Town as J. C. Cullen
$600,000
Box Office Sales
Sep. 1987
Box office sales of the movie The Big Town as J. C. Cullen
$1,730,000
Earnings 1986
Box Office Sales
Dec. 1986
Box office sales of the movie Native Son as Jan Erlone
$1,300,000
Earnings 1985
Box Office Sales
Nov. 1985
Box office sales of the movies Target as Chris Lloyd or Derek Potter and Rebel as Sergeant Harry Rebel
$9,690,000
Earnings 1984
Box Office Sales
Dec. 1984
Box office sales of the movie The Flamingo Kid as Jeffrey Willis
$23,860,000
Earnings 1983
Box Office Sales
Mar. 1983
Box office sales of the movies The Outsiders as Dallas "Dally" Winston and Rumble Fish as Rusty James
$28,200,000
Earnings 1982
Box Office Sales
Jul. 1982
Box office sales of the movie Tex as Tex McCormick
$7,400,000
Earnings 1980
Box Office Sales
Jul. 1980
Box office sales of the movies My Bodyguard as Melvin Moody and Little Darlings as Randy Adams
$56,800,000
Show all earnings