Statistics
Source of Wealth:

Film, Stage and Television

Age:

66

Birth Place:

Affton, Missouri, United States

Weight:

300 lbs (136 kg)

Marital Status:

Married (Annabeth Hartzog)

Full Name:

John Stephen Goodman

Nationality:

American
Date of Birth:

June 20, 1952

Ethnicity:

English, Welsh and German

Occupation:

Actor

Education:

Missouri State University (Bachelor in Fine Arts)

Children:

1 (Molly Evangeline)
About John Stephen Goodman
American film, television and stage actor John Goodman has a net worth of $65 million. One of his notable roles is Dan Conner, the husband of Roseanne Conner in the ABC television series Roseanne (1988-1997). This earned him a Golden Globe Award for Best Actor in 1993. He also served as a regular collaborator of the Coen brothers who worked in films, such as Raising Arizona (1978), Barton Fink (1991), The Big Lebowski (1998), O Brother, Where Art Thou? (2000), and Inside Llewyn Davis (2013).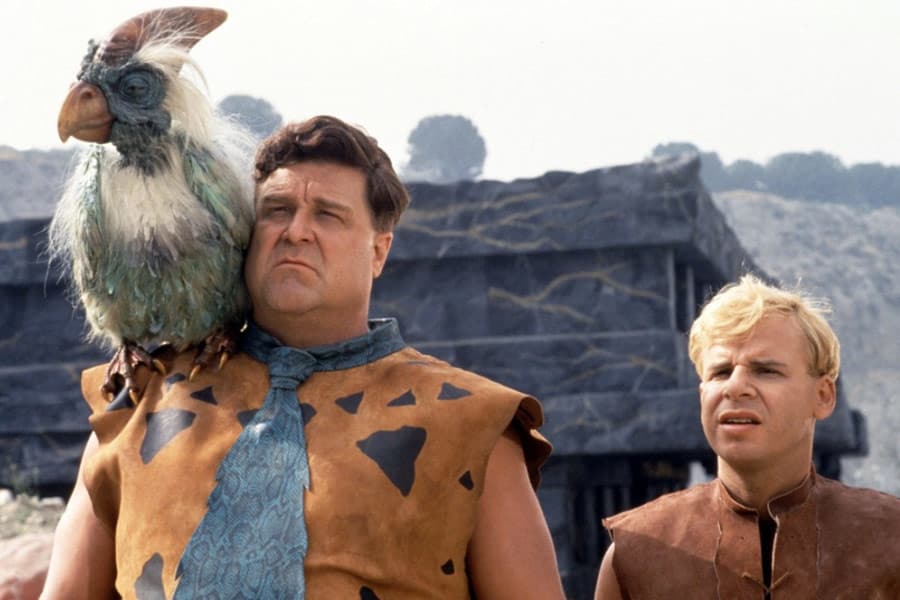 Goodman is the voice behind animated film characters Pacha in Disney's The Emperor's New Grove (2000), and Sulley in Pixar's (Monsters, Inc. (2001) and Monsters University (2013). He has played lead roles in films, such as The Babe (1992), The Flintstones (1994) and 10 Cloverfield Lane (2016). Other film performances include supporting roles in Coyote Ugly (2000), The Artist (2001), Extremely Loud and Incredibly Close (2011), Argo (2012), Flight (2012), The Hangover Part III (2013), and Patriots Day (2016). Considered as one of the very finest actors, he also had regular television roles on Amazon Studio's Alpha House and on HBO's Treme during its first season. He has also been one of the frequent hosts of Saturday Night Live while he has played guest roles as well on the Community series.
Earnings & Financial Data
?
The below financial data is gathered and compiled by TheRichest analysts team to give you a better understanding of John Goodman Net Worth by breaking down the most relevant financial events such as yearly salaries, contracts, earn outs, endorsements, stock ownership and much more.
Choose Year
Earnings 2018
Earnings 2017
Earnings 2016
Earnings 2015
Earnings 2014
Earnings 2013
Earnings 2012
Earnings 2011
Earnings 2009
Earnings 2008
Earnings 2007
Earnings 2006
Earnings 2005
Earnings 2004
Earnings 2003
Earnings 2002
Earnings 2001
Earnings 2000
Earnings 1994
Earnings 2018
Salary
Oct. 2018
Salary for every episode of the television show The Conners as Dan Conner
$375,000
Earnings 2017
Salary
Aug. 2017
Salary for every episode of the television Show Roseanne as Dan Conner
$250,000
Box Office Sales
Jun. 2017
Worldwide box office sales of the movies Transformers: The Last Knight as the voice of Hound, Atomic Blonde as Emmett Kurzfeld, Valerian and the City of a Thousand Planets as the voice of Igon Siruss and Kong: Skull Island as Bill Randa
$1,090,000,000
Earnings 2016
Box Office Sales
Mar. 2016
Worldwide box office sales of the movie 10 Cloverfield Lane as Howard, Ratchet & Clank as the voice of Grimroth and Patriot's Day as Commissioner Ed Davis
$169,590,000
Earnings 2015
Box Office Sales
Nov. 2015
Worldwide box office sales of the movie Love the Coopers as Sam, Trumbo as Frank King and box office sales of the movie Curious George 3: Back to the Jungle as the voice of Hal Houston
$51,330,000
Others
Jun. 2015
Sales of the video Curious George 3: Back to the Jungle in North America as the voice of Hal Houston
$419,920
Earnings 2014
Box Office Sales
Jun. 2014
Worldwide box office sales of the movies Transformers: Age of Extinction as the voice of Hound, The Monuments Men as Walter Garfield and The Gambler as Frank
$1,290,000,000
Earnings 2013
Box Office Sales
Jun. 2013
Worldwide box office sales of the movies The Hangover Part III as Marshall, Monsters University as the voice of Sullivan, The Internship as Nick and Billy's Boss and Inside Llewyn Davis as Roland Turner
$1,230,000,000
Salary
Apr. 2013
Salary for every episode of the television show Alpha House as Senator Gil John Biggs
$100,000
Earnings 2012
Box Office Sales
Oct. 2012
Worldwide box office sales of the movies Argo as John Chambers, Flight as Harling Mays, Trouble with the Curve as Pete Klein, ParaNorman as the voice of Mr. Prenderghast and The Campaign as Rep. Scott Talley
$659,610,000
Earnings 2011
Box Office Sales
Nov. 2011
Worldwide box office sales of the movies The Artist as Al Zimmer, Extremely Loud & Incredibly Close as Stan the Doorman and box office sales of the movies Alabama Moon as Mr. Wellington and Red State as Joseph Keenan
$237,090,000
Earnings 2009
Box Office Sales
Nov. 2009
Worldwide box office sales of the movies The Princess and the Frog as the voice of 'Big Daddy' La Bouff, Gigantic as Al Lolly and Confessions of a Shopaholic as Graham Bloomwood
$541,270,000
Earnings 2008
Box Office Sales
May. 2008
Worldwide box office sales of the movie Speed Racer as Pops
$93,950,000
Earnings 2007
Asset
Dec. 2007
Purchase value of John Goodman's 4,900-square-foot house on Coliseum Street in the Garden District from Nine Inch Nails frontman Trent Reznor
$1,800,000
Asset
Dec. 2007
Purchase value of John Goodman's 5,250-square-foot estate in Via de la Paz, Pacific Palisades, California
$4,700,000
Box Office Sales
Nov. 2007
Worldwide box office sales of the movies Bee Movie as the voice of Layton T. Montgomery, Death Sentence as Bones Darley, Evan Almighty as Congressman Long and box office sales of the movie Freshman Orientation as Rodney
$488,700,000
Earnings 2006
Box Office Sales
Jun. 2006
Worldwide box office sales of the movies Cars as the voice of Sullivan Truck and Marilyn Hotchkiss' Ballroom Dancing & Charm School as Steve Mills
$462,630,000
Earnings 2005
Box Office Sales
Aug. 2005
Box office sales of the movie Dirty Deeds as Tony Testano
$146,490
Earnings 2004
Box Office Sales
Dec. 2004
Worldwide box office sales of the movies Beyond the Sea as Steve Blauner and Clifford's Really Big Movie as the voice of George Wolfsbottom
$11,710,000
Earnings 2003
Box Office Sales
Feb. 2003
Worldwide box office sales of the movies Jungle Book 2 as the voice of Baloo and box office sales of the movie Masked and Anonymous as Uncle Sweetheart
$136,230,000
Earnings 2002
Box Office Sales
Jan. 2002
Box office sales of the movie Storytelling as Marty Livingston
$921,450
Earnings 2001
Box Office Sales
Nov. 2001
Worldwide box office sales of the movies Monsters, Inc. as the voice of Sullivan, One Night at McCool's as Detective Dehling and box office sales of the movie My First Mister as Benjamin
$591,470,000
Earnings 2000
Box Office Sales
Dec. 2000
Worldwide box office sales of the movie The Emperor's New Groove as the voice of Pacha, Coyote Ugly as Bill, The Adventures of Rocky & Bullwinkle as an Oklahoma Cop and What Planet Are You From? as Roland Jones
$336,930,000
Salary
Nov. 2000
Salary from the first season of Normal Ohio as Butch Gamble or Rex
$4,400,000
Earnings 1994
Salary
1994
Salary from the movie The Flintstones as Fred Flintstone
$3,000,000
Show all earnings