Statistics
Source of Wealth:

Film, Television and Music

Age:

47

Birth Place:

Bossier City, Louisiana, United States

Weight:

69 kg (152 lbs)

Marital Status:

Single

Full Name:

Jared Joseph Leto

Nationality:

American
Date of Birth:

December 26, 1971

Ethnicity:

English, Irish, Cajun, German, Scottish and Spanish

Occupation:

Actor and Musician

Education:

University of the Arts, School of Visual Arts-New York
About Jared Joseph Leto
Jared Leto is an American musician and actor with a net worth of $90 million. He made his first significant appearance on television as Jordan Catalano, Claire Dane's love interest on the FOX television series My So-Called Life. He was born December 26, 1971, and in 1992, he went to L.A. to pursue an acting career. He landed roles on the television shows Camp Wilder in 1992 and Almost Home in 1993 before winning the role of Jordan Catalano.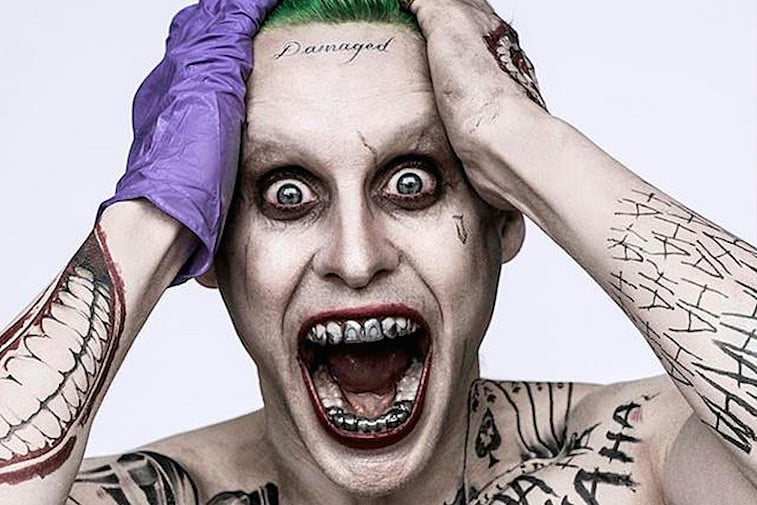 Leto debuted his first TV movie in Cool And The Crazy. His first lead role was in the 1997 movie Prefontaine, about 70s Olympic nominee Steve Prefontaine. He then played the role of a British aristocrat in the 1998 movie Basil and then landed a role in the teen movie Urban Legend as a school journalist. Some of his most well-known roles are as a heroin addict in the movie Requiem For A Dream and The Joker in the movie Suicide Squad. Leto is currently band member and touring with his band Thirty Seconds To Mars. Their latest album, America, garnered critical acclaim.
Earnings & Financial Data
?
The below financial data is gathered and compiled by TheRichest analysts team to give you a better understanding of Jared Leto Net Worth by breaking down the most relevant financial events such as yearly salaries, contracts, earn outs, endorsements, stock ownership and much more.
Choose Year
Earnings 2019
Earnings 2018
Earnings 2017
Earnings 2016
Earnings 2015
Earnings 2014
Earnings 2013
Earnings 2011
Earnings 2009
Earnings 2008
Earnings 2007
Earnings 2006
Earnings 2005
Earnings 2004
Earnings 2003
Earnings 2002
Earnings 2000
Earnings 1999
Earnings 1998
Earnings 1997
Earnings 1995
Earnings 2019
Asset
Jan. 2019
Current value of the websites robinhood.com, surfair.com and reddit.com as one of the site's investors
$96,960,000
Earnings 2018
Box Office Sales
Apr. 2018
Worldwide box office sales of the movie The Outsider as Nick Lowell and the film's producer
$3,050
Record Sales
Apr. 2018
Record sales of the album America with the American alternative rock band Thirty Seconds to Mars (approximately 5 thousand copies sold)
$6,500
Earnings 2017
Others
Dec. 2017
Sales of the video Blade Runner 2049 as Niander Wallace
$22,810,000
Box Office Sales
Oct. 2017
Worldwide box office sales of the movie Blade Runner 2049 as Niander Wallace
$259,240,000
Sale of Asset
Jun. 2017
Sale of Jared Leto's 4,021-square-foot home in Hollywood Hills
$2,050,000
Asset
Apr. 2017
Money raised by the company Robinhood Markets Inc., or simply Robinhood, a U.S.-based financial services company headquartered in Palo Alto, California, as one of the business' investors
$176,000,000
Asset
Apr. 2017
Current value of the company Robinhood Markets Inc., or simply Robinhood, a U.S.-based financial services company headquartered in Palo Alto, California, as one of the business' investors
$5,600,000,000
Earnings 2016
Others
Nov. 2016
Domestic video sales of the movie Suicide Squad as Joker
$94,810,000
Salary
Aug. 2016
Salary from the movie Suicide Squad as the Joker
$7,000,000
Box Office Sales
May. 2016
Worldwide box office sales of the movie Suicide Squad as the Joker and box office sales of the movie Holy Hell as the film's executive producer
$746,870,000
Earnings 2015
Box Office Sales
Sep. 2015
Box office sales of the movie Jeremy Scott: The People's Designer as himself
$225,000
Asset
Jan. 2015
Purchase value of Jared Leto's Laurel Canyon home that used to be a military compound and secret film studio
$5,000,000
Earnings 2014
Record Sales
May. 2014
First week record sales of the album Forget the World with Dutch music producer and DJ Afrojack (approximately 8 thousand copies sold)
$10,400
Others
Feb. 2014
Domestic video sales of the movie Dallas Buyers Club as Rayon
$9,760,000
Earnings 2013
Box Office Sales
Nov. 2013
Worldwide box office sales of the movies Mr. Nobody as Nemo Nobody and Dallas Buyers Club as Rayon
$64,160,000
Record Sales
May. 2013
Record sales of the album Love, Lust, Faith and Dreams with the American alternative rock band Thirty Seconds to Mars (approximately 696,500 copies sold)
$905,450
Earnings 2011
Record Sales
Aug. 2011
Record sales of the extended play (EP) and live album MTV Unplugged with the American alternative rock band Thirty Seconds to Mars (approximately 10 thousand copies sold)
$13,000
Box Office Sales
Apr. 2011
Box office sales of the movie TT3D: Closer to the Edge as the film's narrator
$2,040,000
Earnings 2009
Record Sales
Dec. 2009
Record sales of the album This Is War with the American alternative rock band Thirty Seconds to Mars (approximately 4 million copies sold)
$5,200,000
Earnings 2008
Box Office Sales
Mar. 2008
Worldwide box office sales of the movie Chapter 27 as Mark David Chapman and the film's executive producer
$187,490
Earnings 2007
Box Office Sales
Apr. 2007
Worldwide box office sales of the movie Lonely Hearts as Raymond Fernandez
$2,520,000
Earnings 2006
Asset
Mar. 2006
Purchase value of Jared Leto's 4,021-square-foot home in Hollywood Hills
$1,650,000
Earnings 2005
Box Office Sales
Sep. 2005
Worldwide box office sales of the movie Lord of War as Vitaly Orlov
$72,620,000
Record Sales
Aug. 2005
Record sales of the album A Beautiful Lie with the American alternative rock band Thirty Seconds to Mars (approximately 4 million copies sold)
$5,200,000
Earnings 2004
Box Office Sales
Nov. 2004
Worldwide box office sales of the movie Alexander as Hephaestion
$167,300,000
Earnings 2003
Box Office Sales
Apr. 2003
Worldwide box office sales of the movie Phone Booth as Bobby
$97,840,000
Earnings 2002
Record Sales
Aug. 2002
Record sales of the album 30 Seconds to Mars with the American alternative rock band Thirty Seconds to Mars (approximately 2 million copies sold)
$2,600,000
Box Office Sales
Mar. 2002
Worldwide box office sales of the movie Panic Room as Junior
$196,400,000
Earnings 2000
Box Office Sales
Apr. 2000
Worldwide box office sales of the movies Black and White as Casey, American Psycho as Paul Allen, Requiem for a Dream as Harry Goldfarb and box office sales of the movie Sunset Strip as Glen Walker
$47,200,000
Earnings 1999
Box Office Sales
Oct. 1999
Worldwide box office sales of the movies Fight Club as Angel Face and Girl, Interrupted as Tobias Jacobs
$149,200,000
Earnings 1998
Box Office Sales
Apr. 1998
Worldwide box office sales of the movies Urban Legend as Paul Gardener, The Thin Red Line as 2nd Lt. William Whyte and box office sales of the movie The Last of the High Kings as Frankie Griffin
$173,670,000
Earnings 1997
Box Office Sales
Jan. 1997
Box office sales of the movies Prefontaine as Steve Prefontaine and Switchback as Lane Dixon
$6,900,000
Earnings 1995
Box Office Sales
Oct. 1995
Worldwide box office sales of the movie How to Make an American Quilt as Beck
$41,200,000
Show all earnings