Michael Arrington Net Worth
Statistics
Source of Wealth:

Business

Age:

48

Birth Place:

Orange County, California, USA

Full Name:

J. Michael Arrington

Nationality:

American
Date of Birth:

March 13, 1970

Occupation:

Businessman

Education:

Claremont McKenna College and Stanford Law School
About J. Michael Arrington
American blogger and entrepreneur, J. Michael Arrington, has an estimated net worth of $15 million. One of the most powerful people in Silicon Valley. Arrington is founder and former co-editor of TechCrunch, an influential blog covering the Silicon Valley technology start-up communities and the wider technology field in USA and elsewhere. The site also profiles and reviews Internet entrepreneurs, products and services--a mere mention of a company on its pages can make or break a startup. In 2009 Arrington made headlines when he announced plans to launch the CrunchPad, a high-tech e-reader, but the project flamed out in November amid a conflict with his partners. Arrington earned his net worth through his creation of the web publication, TechCrunch.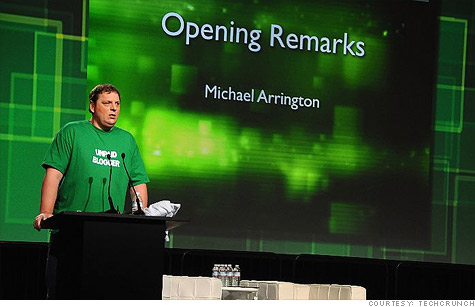 Earnings & Financial Data
?
The below financial data is gathered and compiled by TheRichest analysts team to give you a better understanding of Michael Arrington Net Worth by breaking down the most relevant financial events such as yearly salaries, contracts, earn outs, endorsements, stock ownership and much more.
Choose Year
Earnings 2018
Earnings 2017
Earnings 2013
Earnings 2018
Asset
Sep. 2018
Current value of the website techcrunch.com as one of the site's founders
$9,500,000
Earnings 2017
Asset
Nov. 2017
Current value of Michael Arrington's new hedge fund that will be denominated in the crypto-currency XRP, a rival to bitcoin that is closely tied to the software company Ripple
$100,000,000
Asset
Apr. 2017
Series B Funding for Crunchbase that accelerated the development of New SaaS Business Products and focused on Diversity in Hiring to Grow
$18,000,000
Earnings 2013
Sale of Asset
May. 2013
Sale of Michael Arrington's venture capital firm CrunchFund's BlueFly, an online retailer, to the affiliates of Clearlake Capital Group
$13,000,000
Show all earnings