Statistics
Source of Wealth:

Film and Television

Age:

47

Birth Place:

Hackney, London, England

Weight:

97 kg (215 lbs)

Marital Status:

Divorced (Sonya Nicole Hamlin)

Full Name:

Idrissa Akuna Elba

Nationality:

British
Date of Birth:

September 6, 1972

Ethnicity:

Sierra Leonean and Ghanaian

Occupation:

Actor and Producer

Education:

Britain's National Youth Music Theatre

Children:

2 (Winston and Isan)
About Idrissa Akuna Elba
Idris Elba has a net worth of $25 million. He is a British TV, film, and theater actor. Idris Elba made his money by starring in American and British productions.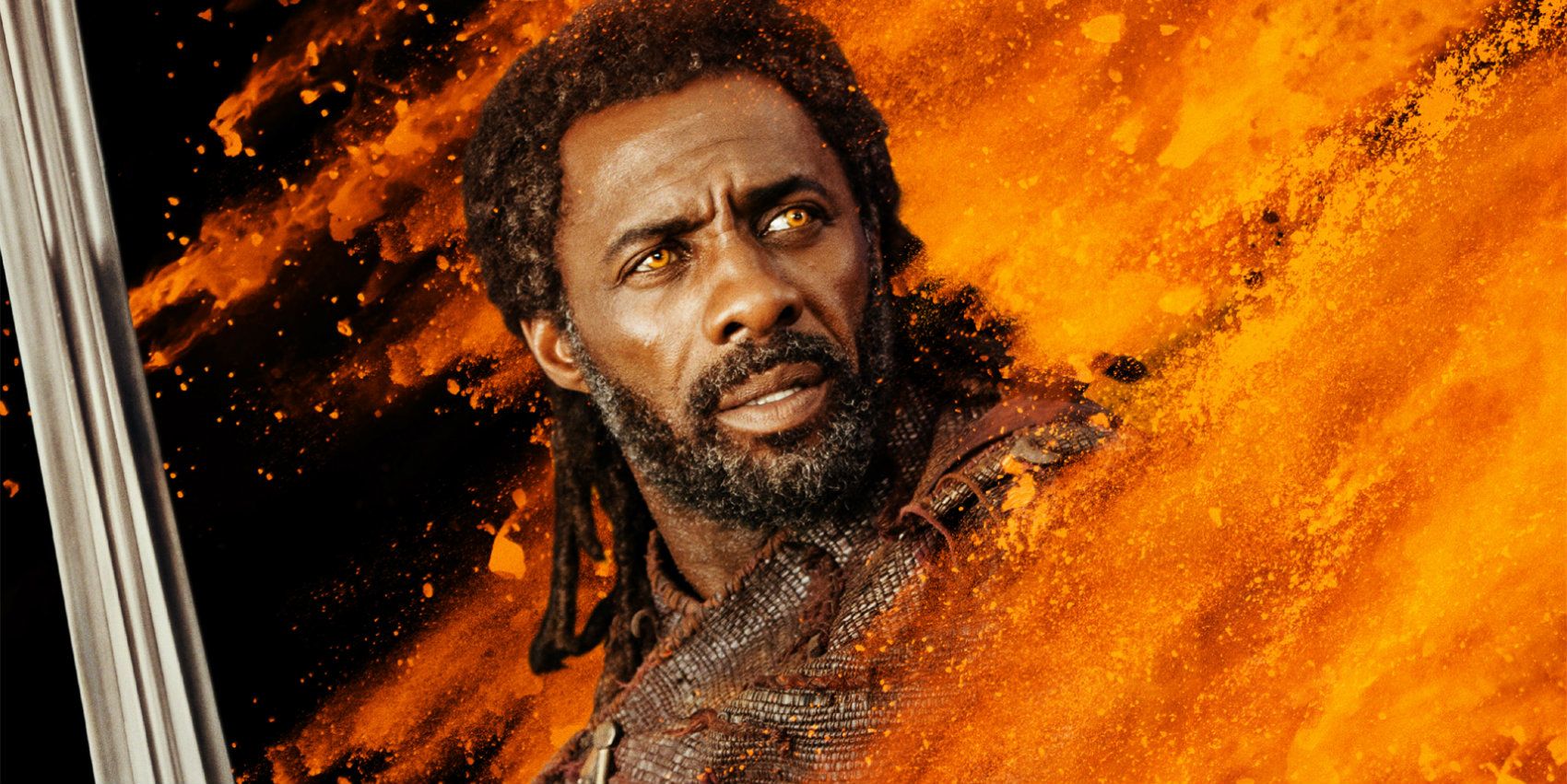 Idris Elba also has worked as a rapper, producer, and singer. He started his career in 1992, but his first role in a series came in 1995, working in Bramwell. One of his breakthrough roles was a Baltimore Drug Kingpin Stringer Bell in HBO's Critically Acclaimed Show The Wire. Elba also starred in the lead role in the TV show Luther, and worked in the film This Christmas. He was the producer of the film Legacy in 2007. Idris Elba has won many awards, including the BET Award for Best Actor in 2010.
Idris Elba was born on September 6, 1972, in London, England. His parents are Winston Elba and Eve Elba, who married in West Africa and moved to London. Idris left school in 1988 to work in a theater, having to do a lot of tasks in this job in England.
Idris Elba eventually portrayed the late great Nelson Mandela in the 2013 biopic Mandela: Long Walk to Freedom.
Earnings & Financial Data
?
The below financial data is gathered and compiled by TheRichest analysts team to give you a better understanding of Idris Elba Net Worth by breaking down the most relevant financial events such as yearly salaries, contracts, earn outs, endorsements, stock ownership and much more.
Choose Year
Earnings 2019
Earnings 2018
Earnings 2017
Earnings 2016
Earnings 2015
Earnings 2014
Earnings 2013
Earnings 2012
Earnings 2011
Earnings 2010
Earnings 2009
Earnings 2008
Earnings 2007
Earnings 2005
Earnings 2003
Earnings 1999
Earnings 2019
Salary
Aug. 2019
Salary from the movie Fast & Furious Presents: Hobbs & Shaw as Brixton
$8,000,000
Earnings 2018
Others
Jul. 2018
Sales of the video Avengers: Infinity War as Heimdall
$101,750,000
Box Office Sales
Apr. 2018
Worldwide box office sales of the movies Yardie as the film's director and Avengers: Infinity War as Heimdall
$2,050,000,000
Asset
Jan. 2018
Purchase value of Idris Elba's Jaguar XE
$80,000
Earnings 2017
Box Office Sales
Aug. 2017
Worldwide box office sales of the movies The Dark Tower as Roland Deschain, The Mountain Between Us as Dr. Ben Bass, Thor: Ragnarok as Heimdall and Molly's Game as Charlie Jaffey
$1,060,000,000
Earnings 2016
Others
Nov. 2016
Sales of the video 100 Streets as Max
$40,600
Box Office Sales
Mar. 2016
Worldwide box office sales of the movies Zootopia as the voice of Chief Bogo, The Jungle Book as the voice of Shere Khan, Bastille Day as Sean Briar, Finding Dory as the voice of Fluke and Star Trek Beyond as Krall or Balthazar Edison
$3,370,000,000
Earnings 2015
Box Office Sales
Mar. 2015
Worldwide box office sales of the movies The Gunman as DuPont, Avengers: Age of Ultron as Heimdall and box office sales of the movie Beasts of No Nation as Commandant
$1,650,000,000
Salary
Jan. 2015
Salary from the US series of Luther as its executive producer
$1,000,000
Earnings 2014
Box Office Sales
Sep. 2014
Worldwide box office sales of the movie No Good Deed as Colin Evans and the film's executive producer
$54,320,000
Earnings 2013
Box Office Sales
Jul. 2013
Worldwide box office sales of the movies Pacific Rim as Stacker Pentecost, Thor: The Dark World as Heimdall and Mandela: Long Walk to Freedom as Nelson Mandela
$1,080,000,000
Earnings 2012
Box Office Sales
Feb. 2012
Worldwide box office sales of the movies Ghost Rider: Spirit of Vengeance as Moreau and Prometheus as Captain Janek
$535,910,000
Earnings 2011
Box Office Sales
May. 2011
Worldwide box office sales of the movie Thor as Heimdall
$449,330,000
Earnings 2010
Box Office Sales
Apr. 2010
Worldwide box office sales of the movies The Losers as Roque and Takers as Gordon Cozier
$98,440,000
Earnings 2009
Box Office Sales
Jan. 2009
Worldwide box office sales of the movies The Unborn as Arthur Wyndham and Obsessed as Derek Charles
$150,340,000
Earnings 2008
Box Office Sales
Apr. 2008
Worldwide box office sales of the movies Prom Night as Detective Winn and RockNRolla as Mumbles
$82,940,000
Earnings 2007
Box Office Sales
Feb. 2007
Worldwide box office sales of the movies Daddy's Little Girls as Monty James, The Reaping as Ben, 28 Weeks Later as General Stone, American Gangster as Tango and This Christmas as Quentin Whitfield
$474,870,000
Earnings 2005
Box Office Sales
Oct. 2005
Worldwide box office sales of the movie The Gospel as Charles Frank
$15,780,000
Earnings 2003
Box Office Sales
Jul. 2003
Box office sales of the movie Buffalo Soldiers as Kimborough
$354,420
Earnings 1999
Box Office Sales
Mar. 1999
Box office sales of the movie Belle maman as Grégoire
$7,500,000
Show all earnings