Statistics
Source of Wealth:

Radio Broadcasting

Age:

54

Birth Place:

McKinney, Texas, United States

Weight:

160 lbs (73 kg)

Marital Status:

Single

Full Name:

Elvis Duran

Nationality:

American
Date of Birth:

August 5, 1964

Ethnicity:

North American

Occupation:

Radio Show Host
About Elvis Duran
American radio personality and host of The Morning Show, Elvis Duran, has an estimated net worth of $4 million and has an annual income of $4 million. His wealth has been accumulated by hosting his Z100 New York shows Elvis Duran and The Morning Show, which are heard in over 40 areas including Atlanta, Hartford, Syracuse, Richmond, Miami, Cleveland, Philadelphia, New York and Tampa among others. Before joining Z100, he worked at W10Q as an on-air personality and later served as the radio station's program Director until February 1990. He went on to become the morning show host and program director of KGSR in Austin Texas. He started at Z100 hosting an afternoon slot and later was moved to the morning slot where he has been since.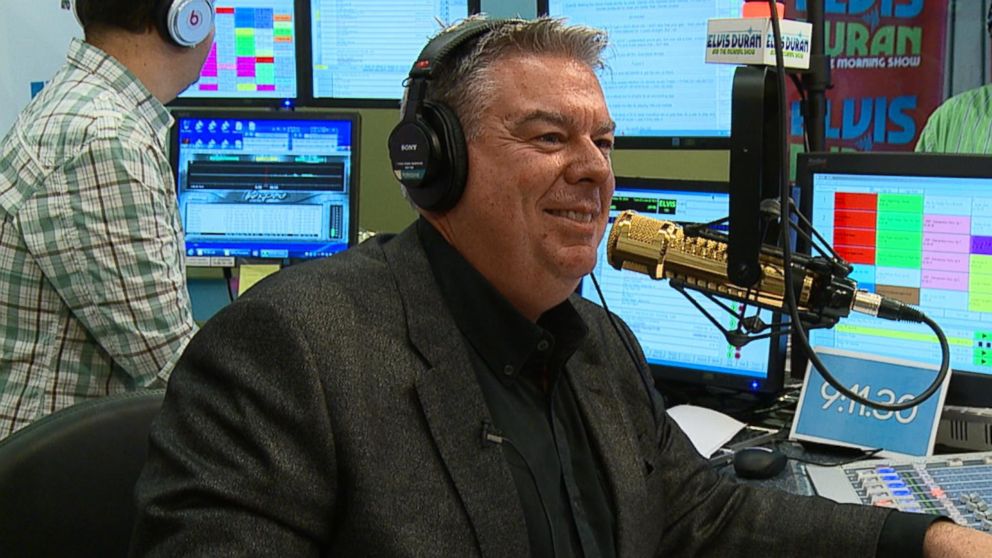 He was born on 14th June 1957 in the USA. In 1995, Billboard Magazine radio nominated him for the best 40 Disk Jockey slot. His Elvis Duran Morning Show has been ranked top consistently across a myriad of demographics in more than 50 markets.
Earnings & Financial Data
?
The below financial data is gathered and compiled by TheRichest analysts team to give you a better understanding of Elvis Duran Net Worth by breaking down the most relevant financial events such as yearly salaries, contracts, earn outs, endorsements, stock ownership and much more.
Choose Year
Earnings 2018
Earnings 2017
Earnings 2018
Asset
May. 2018
Current value of Elvis Duran's website elvisduran.iheart.com
$5,700,000
Salary
Jan. 2018
Annual salary as the host of the daily morning radio program Elvis Duran, the Morning Show in New York on Z100 and in syndication on Premiere Radio Networks for the year 2018
$300,000
Earnings 2017
Salary
Jan. 2017
Estimated salary as the host of the daily morning radio program Elvis Duran, the Morning Show in New York on Z100 and in syndication on Premiere Radio Networks for the year 2017
$129,340