Kathryn Bigelow Net Worth
Statistics
Source of Wealth:

Film and Television

Age:

67

Birth Place:

San Carlos, California, U.S.

Weight:

60 kg (132.28 lbs)

Marital Status:

Divorced (James Cameron)

Full Name:

Kathryn Ann Bigelow

Nationality:

American
Date of Birth:

November 27, 1951

Ethnicity:

English, German, remote Swedish, Irish, Swiss-German, and Norwegian

Occupation:

Film Director, Producer, Screenwriter and Television Director

Education:

San Francisco Art Institute and Columbia University
About Kathryn Ann Bigelow
Kathryn Bigelow is an American director, producer and screenwriter who has an estimated net worth of $40 million. She was born on November 27, 1951 in San Carlos, California, U.S.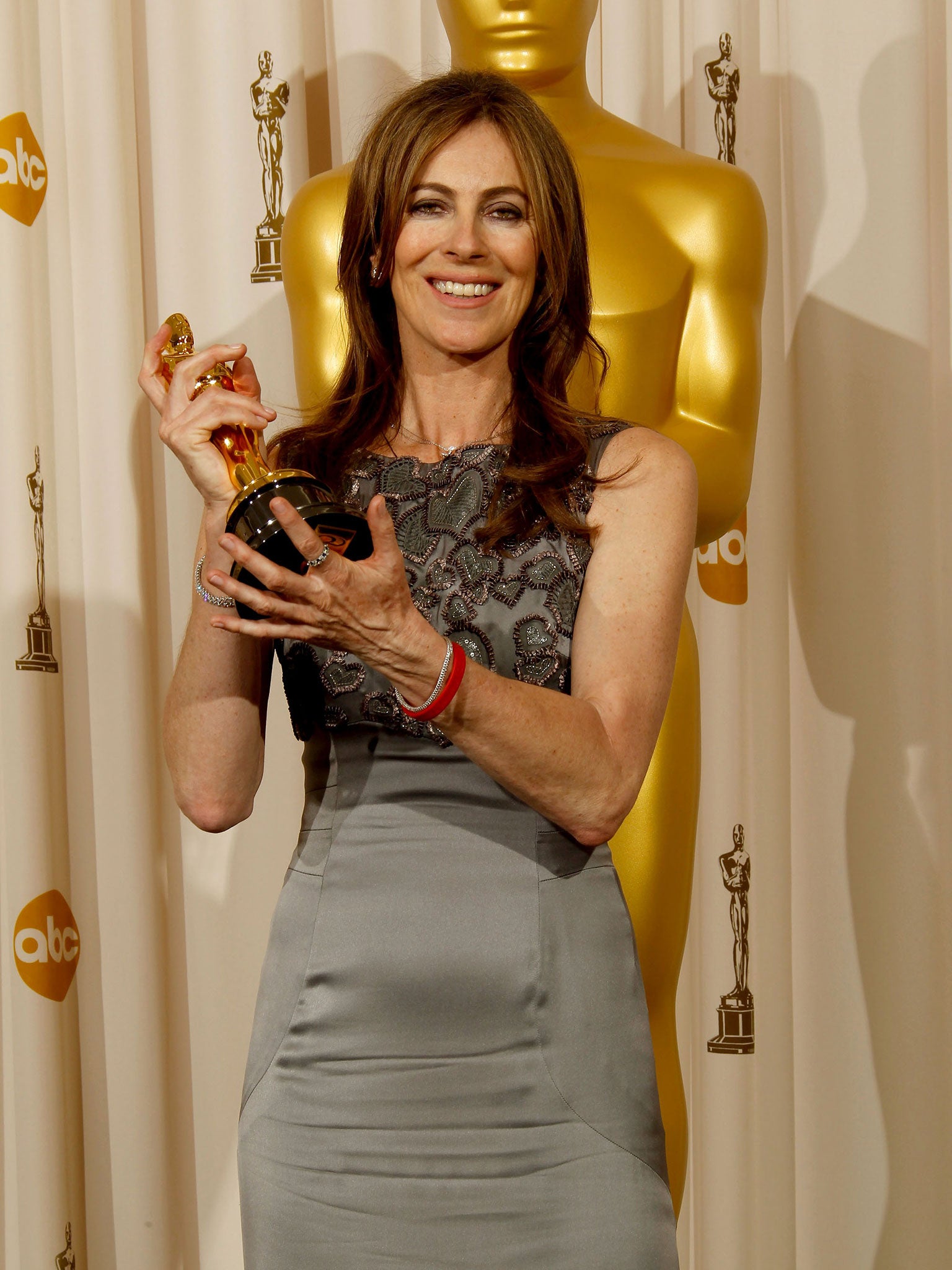 Because of the film The Hurt Locker, Bigelow became the first lady to be able to win the Academy Award for Best Director as well as the Critics' Choice Movie Award for Best Director, the Directors Guild of America Award for Outstanding Directing and BAFTA Award for Best Direction. She also became the first lady to be able to win the Saturn Award for Best Director. This happened in the year 1995 for the film Strange Days.
Bigelow eventually got included in the Tim 100 list of the most influential people for the year 2010.
Earnings & Financial Data
?
The below financial data is gathered and compiled by TheRichest analysts team to give you a better understanding of Kathryn Bigelow Net Worth by breaking down the most relevant financial events such as yearly salaries, contracts, earn outs, endorsements, stock ownership and much more.
Choose Year
Earnings 2018
Earnings 2017
Earnings 2015
Earnings 1989
Earnings 2018
Sale of Asset
Dec. 2018
Selling price of Kathryn Bigelow's 4,236-square-foot modern residence in Los Angeles
$12,900,000
Earnings 2017
Sale of Asset
Jun. 2017
Sale of Kathryn Bigelow's two-bedroom, two-bathroom apartment in Manhattan's Tribeca neighborhood
$2,400,000
Earnings 2015
Asset
Dec. 2015
Purchase value of Kathryn Bigelow's two-bedroom, two-bathroom apartment in Manhattan's Tribeca neighborhood
$3,000,000
Earnings 1989
Asset
Dec. 1989
Purchase value of Kathryn Bigelow's 4,236-square-foot modern residence in Los Angeles
$1,800,000
Show all earnings