Statistics
Source of Wealth:

Film and Television

Age:

55

Birth Place:

New York City, New York, United States

Weight:

80 kg (176 lbs)

Marital Status:

Divorced (Kai Cole)

Full Name:

Joseph Hill Whedon

Nationality:

American
Date of Birth:

June 23, 1964

Ethnicity:

English and some Scottish

Occupation:

Screenwriter, Director, Producer, Comic Book Writer, and Composer

Education:

Wesleyan University

Children:

2 (Squire and Arden)
About Joseph Hill Whedon
American screenwriter, executive producer, director, comic book writer, occasional composer, and actor, Joseph Hill "Joss" Whedon has an estimated net worth of $100 million. He is the founder of Mutant Enemy Productions and the co-creator of Bellwether Pictures. Joss Whedon earned fame and industry standing as the writer, director, and producer of the popular WB series Buffy the Vampire Slayer, which he based on his 1992 film of the same title. A third-generation television writer (both his father and grandfather wrote for the medium), Whedon grew up in Manhattan and spent his high school years at an all-boys school in England. Following higher education at Connecticut's Wesleyan University, he spent a year mired in creative and career frustration, an ordeal that ended when he was hired as a writer for the sitcom Roseanne.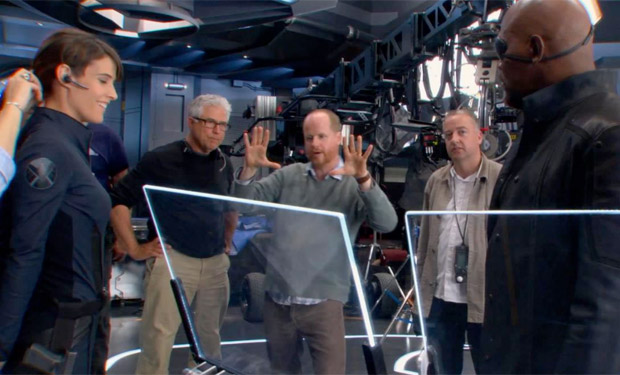 He is best known as the creator and showrunner of the television series Buffy the Vampire Slayer (1997–2003), Angel (1999–2004), Firefly (2002) and Dollhouse (2009–2010), as well as the short film Dr. Horrible's Sing-Along Blog (2008). Whedon wrote and directed the film adaptation of Marvel's The Avengers (2012), and co-wrote and produced the horror film The Cabin in the Woods (2012).
Earnings & Financial Data
?
The below financial data is gathered and compiled by TheRichest analysts team to give you a better understanding of Joss Whedon Net Worth by breaking down the most relevant financial events such as yearly salaries, contracts, earn outs, endorsements, stock ownership and much more.
Choose Year
Earnings 2017
Earnings 2015
Earnings 2008
Earnings 1994
Earnings 1993
Earnings 2017
Asset
Mar. 2017
Purchase value of Joss Whedon and his wife, architect Kai Cole's 6,000-square-foot home in Santa Monica
$7,200,000
Earnings 2015
Salary
Oct. 2015
Estimated salary from the movie Avengers: Age of Ultron as the film's writer and director
$10,000,000
Earnings 2008
Asset
2008
Value of his 4,064-square-foot English Country home in Brentwood which is listed in the market
$3,695,000
Earnings 1994
Royalties
1994
Amount he received after the sale of Afterlife (with an additional $500,000 if production had commenced)
$1,500,000
Earnings 1993
Royalties
1993
Amount he received after the sale of Suspension (with an additional $250,000 if production had commenced)
$750,000
Show all earnings