Statistics
Source of Wealth:

Film

Age:

51

Birth Place:

Los Angeles, California, U.S.

Marital Status:

Divorced (Akosua Busia)

Full Name:

John Daniel Singleton

Nationality:

American
Date of Birth:

January 6, 1968

Ethnicity:

African-American

Occupation:

Film Director, Screenwriter, and Producer

Education:

University of Southern California School of Cinematic Arts

Children:

4 (Hadar, Cleopatra, Justice Maya and Maasai Mohandas)
About John Daniel Singleton
John Singleton's net worth is estimated at $50 million. He is an African American screenwriter, film director, and producer who acquired most of his wealth from films such as Poetic Justice and Boyz n the Hood. Most of his movies are based on his experiences growing up in the rough part of town.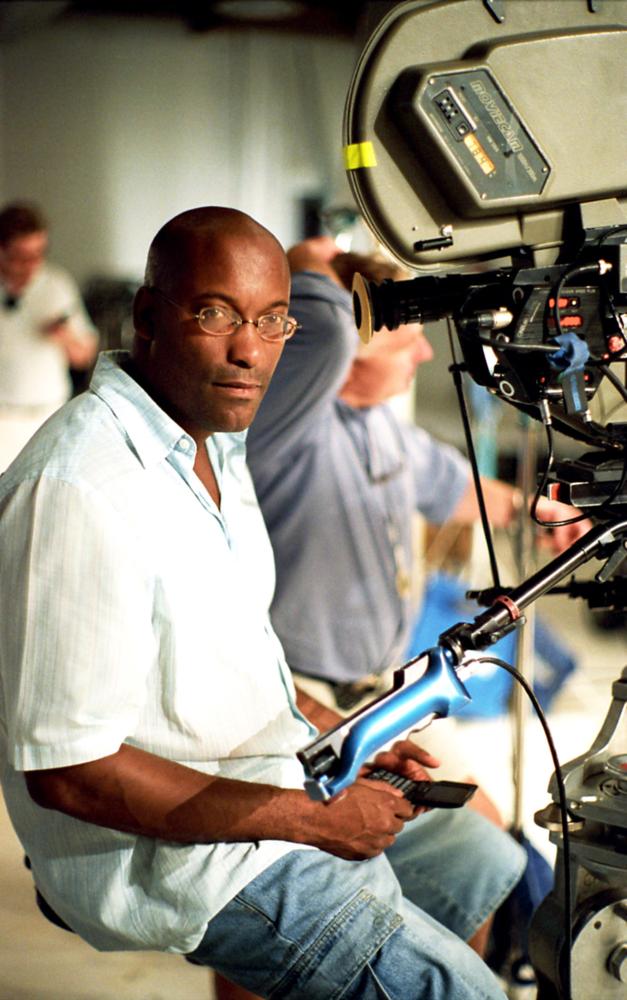 John Daniel Singleton was born in Los Angeles, California to Danny Singleton and Sheila Ward Johnson. He attended Pasadena City College and USC School of Cinema Arts before graduating from USC in 1990. Later he was enrolled in the University of Southern California's Filmic Writing program under Marget Mehring who is famous for her curriculum. The program sought to take students directly into Hollywood systems as professional directors and writers.
In 1991, his debut film Boyz n the Hood received 2 Academy Award nominations for Best Screenplay and Director. Aged 24 years he became the youngest person ever to be nominated for Best Director as well as the first African-American to be nominated for the award. Singleton also directed Michael Jackson's video titled Remember The Time.
Earnings & Financial Data
?
The below financial data is gathered and compiled by TheRichest analysts team to give you a better understanding of John Singleton Net Worth by breaking down the most relevant financial events such as yearly salaries, contracts, earn outs, endorsements, stock ownership and much more.
Choose Year
Earnings 2012
Earnings 2011
Earnings 2007
Earnings 2005
Earnings 2004
Earnings 2003
Earnings 2001
Earnings 2000
Earnings 1997
Earnings 1995
Earnings 1993
Earnings 1991
Earnings 2012
Others
Jan. 2012
Sales of the video Abduction as the film's director
$10,180,000
Earnings 2011
Box Office Sales
Sep. 2011
Worldwide box office sales of the movie Abduction as the film's director
$86,650,000
Earnings 2007
Others
Jun. 2007
Sales of the video Black Snake Moan as the film's producer
$22,110,000
Box Office Sales
Mar. 2007
Worldwide box office sales of the movie Black Snake Moan and box office sales of the movie Illegal Tender as the films' producer
$14,060,000
Earnings 2005
Box Office Sales
Aug. 2005
Worldwide box office sales of the movies Hustle & Flow and Four Brothers as the films' producer
$116,080,000
Earnings 2004
Box Office Sales
May. 2004
Box office sales of the movie Baadasssss! as Detroit J
$365,730
Earnings 2003
Box Office Sales
Jun. 2003
Worldwide box office sales of the movie 2 Fast 2 Furious as the film's director
$236,410,000
Earnings 2001
Box Office Sales
Jun. 2001
Worldwide box office sales of the movie Baby Boy as the film's director, producer and screenwriter
$29,380,000
Earnings 2000
Box Office Sales
Jun. 2000
Worldwide box office sales of the movie Shaft as the film's director, producer and screenwriter
$107,200,000
Earnings 1997
Box Office Sales
Feb. 1997
Box office sales of the movie Rosewood as the film's director
$13,130,000
Earnings 1995
Box Office Sales
Jan. 1995
Box office sales of the movie Higher Learning as the film's director, producer and screenwriter
$38,290,000
Earnings 1993
Box Office Sales
Jul. 1993
Box office sales of the movie Poetic Justice as the film's director and screenwriter
$27,520,000
Earnings 1991
Box Office Sales
Jul. 1991
Box office sales of the movie Boyz n the Hood as the film's director and screenwriter
$57,500,000
Show all earnings