Melissa McCarthy Net Worth
Statistics
Source of Wealth:

Film, Television and Fashion

Age:

49

Birth Place:

Plainfield, Illinois, United States

Weight:

94 kg (207 lbs)

Marital Status:

Married (Ben Falcone)

Full Name:

Melissa Ann McCarthy

Nationality:

American
Date of Birth:

August 26, 1970

Ethnicity:

Irish, German and English

Occupation:

Actress, Comedian, Writer, Fashion Designer and Producer

Education:

St. Francis Academy

Children:

2 (Vivian and Georgette)
About Melissa Ann McCarthy
Melissa McCarthy is an American actress, writer, producer, and comedian who has an estimated net worth of $20 million. Born on August 26th, 1970 this actress first got acclaim and was noticed for her portrayal of Sookie St James on the series Gilmore Girls from 2000 to 2007.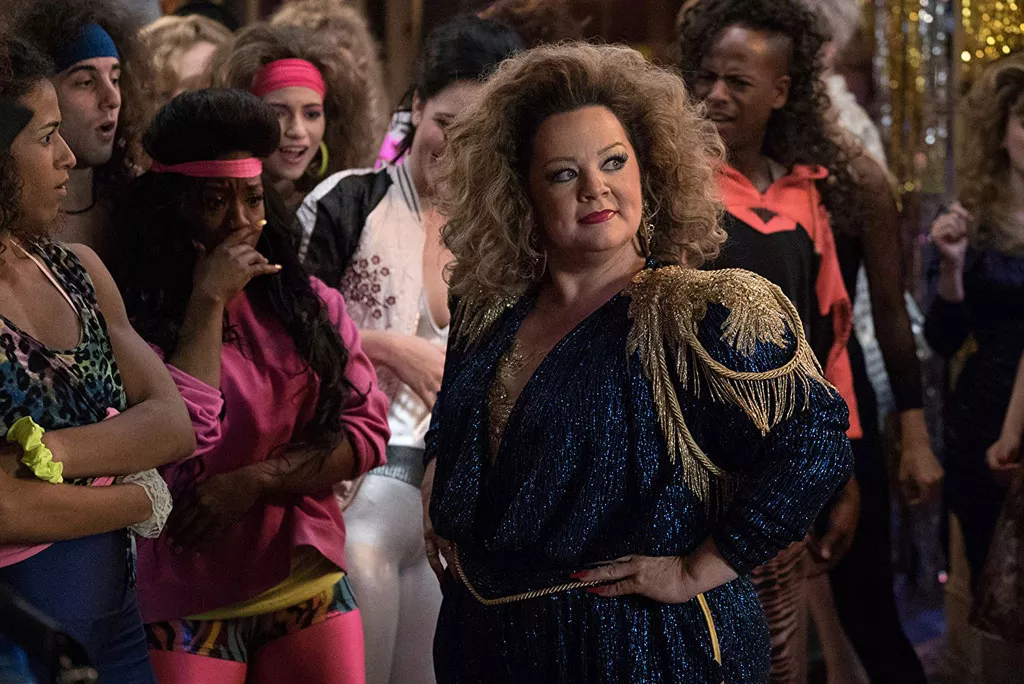 She was later seen as Dena in Samantha Who? However, her career-defining role came in the form of Mike and Molly where she played the lovable character of Molly, for which she also won an Emmy Award and another nomination in the subsequent year. She has worked in a series of comedy films but achieved stupendous success and fame for her role as Megan in the comedy Bridesmaids. She was nominated for a plethora of awards as best supporting actress for this movie, including the Oscar, BAFTA, and SAG.
Her recent role in the movie The Heat with Sandra Bullock has placed her in the list of the most sought after female actresses in Hollywood. Another reason for her to rejoice is the hit sitcom Mike and Molly has been renewed for a 5th season adding to her estimated net worth.
Earnings & Financial Data
?
The below financial data is gathered and compiled by TheRichest analysts team to give you a better understanding of Melissa McCarthy Net Worth by breaking down the most relevant financial events such as yearly salaries, contracts, earn outs, endorsements, stock ownership and much more.
Choose Year
Earnings 2018
Earnings 2016
Earnings 2015
Earnings 2014
Earnings 2013
Earnings 2012
Earnings 2011
Earnings 2010
Earnings 2009
Earnings 2007
Earnings 2003
Earnings 2002
Earnings 2000
Earnings 1999
Earnings 2018
$12 Million
Others
Nov. 2018
Sales of the videos The Happytime Murders as Detective Connie Edwards and the film's producer, Life of the Party as Deanna Miles and the film's screenwriter and producer
$9,030,000
Box Office Sales
May. 2018
Worldwide box office sales of the movies The Happytime Murders as Detective Connie Edwards and the film's producer, Life of the Party as Deanna Miles and the film's screenwriter and producer and Can You Ever Forgive Me? as Leonore "Lee" Israel
$101,550,000
Earnings 2016
$33 Million
Others
Sep. 2016
Sales of the videos Ghostbusters as Dr. Abigail "Abby" Yates, Central Intelligence as Darla McGuckian,The Boss as Michelle Darnell and the film's screenwriter and producer
$68,880,000
Earnings
Aug. 2016
Pre-tax earnings for the year 2016
$33,000,000
Salary
Jul. 2016
Salary from the movie Ghostbusters as Dr. Abigail "Abby" Yates
$14,000,000
Box Office Sales
Jul. 2016
Worldwide box office sales of the movies Ghostbusters as Dr. Abigail "Abby" Yates, Central Intelligence as Darla McGuckian and The Boss as Michelle Darnell and the film's screenwriter and producer
$525,190,000
Earnings 2015
Others
Sep. 2015
Sales of the videos Spy as Susan Cooper and St. Vincent as Maggie Bronstein
$31,600,000
Box Office Sales
Jun. 2015
Worldwide box office sales of the movie Spy as Susan Cooper
$235,670,000
Earnings 2014
Others
Nov. 2014
Sales of the video Tammy as Tammy Banks
$17,220,000
Box Office Sales
Jul. 2014
Worldwide box office sales of the movies Tammy as Tammy Banks and the film's screenwriter and producer and St. Vincent as Maggie Bronstein
$155,370,000
Earnings 2013
$10 Million
Others
Oct. 2013
Sales of the videos This Is 40 as Catherine, Identity Thief as Diana or Dawn Budgie, The Hangover Part III as Cassy and The Heat as Detective Shannon Mullins
$150,480,000
Salary
Jun. 2013
Salary from the movie The Heat as Detective Shannon Mullins
$2,500,000
Box Office Sales
May. 2013
Worldwide box office sales of the movies Identity Thief as Diana or Dawn Budgie, The Hangover Part III as Cassy and The Heat as Detective Shannon Mullins
$767,290,000
Earnings 2012
$6 Million
Box Office Sales
Dec. 2012
Worldwide box office sales of the movie This Is 40 as Catherine
$90,220,000
Earnings 2011
Others
Sep. 2011
Sales of the videos Life as We Know It as DeeDee and Bridesmaids as Megan Price
$121,390,000
Box Office Sales
May. 2011
Worldwide box office sales of the movie Bridesmaids as Megan Price
$289,630,000
Earnings 2010
Box Office Sales
Oct. 2010
Worldwide box office sales of the movies The Back-Up Plan as Carol and Life as We Know It as DeeDee
$183,370,000
Others
Aug. 2010
Sales of the video The Back-Up Plan as Carol
$14,230,000
Earnings 2009
Box Office Sales
Sep. 2009
Box office sales of the movie Pretty Ugly People as Becky
$6,540
Earnings 2007
Box Office Sales
Aug. 2007
Worldwide box office sales of the movie The Nines as Margaret or Melissa or Mary
$130,880
Earnings 2003
Box Office Sales
Jun. 2003
Worldwide box office sales of the movies The Life of David Gale as Nico the Goth Girl and Charlie's Angels: Full Throttle as a Woman at Crime Scene
$298,140,000
Earnings 2002
Box Office Sales
Oct. 2002
Worldwide box office sales of the movie White Oleander as a paramedic and box office sales of the movie Pumpkin as Cici Pinkus
$21,980,000
Earnings 2000
Box Office Sales
Nov. 2000
Worldwide box office sales of the movies Charlie's Angels as Doris, Drowning Mona as Shirley and Disney's The Kid as a Sky King Waitress
$390,410,000
Earnings 1999
Box Office Sales
Apr. 1999
Worldwide box office sales of the movie Go as Sandra
$28,450,000
Show all earnings