Statistics
Source of Wealth:

Television

Age:

27

Birth Place:

Vermillion, South Dakota, United States

Marital Status:

Married (Cole DeBoer)

Full Name:

Chelsea Houska

Nationality:

American
Date of Birth:

August 21, 1991

Occupation:

Reality TV Personality

Education:

Stewart School

Children:

3 (Watson Cole, Aubrey Lind and Layne Ettie)
About Chelsea Houska
A native of Vermillion, South Dakota, Chelsea Houska is a reality TV personality with an estimated net worth of $200 thousand.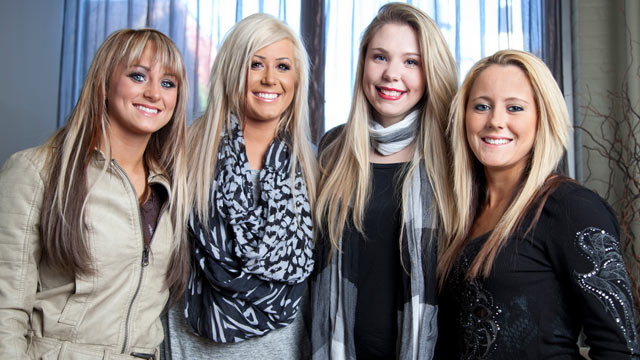 Her popularity instantly rose when she was featured in the second season of "16 and Pregnant" which was aired on MTV. Chelsea gave birth to a month premature daughter on the first day of her senior year. During that time, her boyfriend was seen to be less interested with their daughter and he later became abusive of her. Subsequently, Chelsea decided to become distant and changed her daughter's surname to hers.
Later on, she was again featured in a reality TV series titled Teen Mom 2. It chronicles her daily struggles of finding a stable job while taking care of her child while trying to work on her on-and-off relationship with her ex-boyfriend.
Earnings & Financial Data
?
The below financial data is gathered and compiled by TheRichest analysts team to give you a better understanding of Chelsea Houska Net Worth by breaking down the most relevant financial events such as yearly salaries, contracts, earn outs, endorsements, stock ownership and much more.
Choose Year
Earnings 2018
Earnings 2017
Earnings 2014
Earnings 2018
Asset
Oct. 2018
Purchase value of Chelsea Houska's 1,966-square-foot home that included 6 acres of land and a three-car garage in South Dakota
$418,000
Sale of Asset
Oct. 2018
Sale of Chelsea Houska's first home
$280,000
Salary
Jan. 2018
Salary for every episode of the television show Teen Mom as herself
$25,000
Earnings 2017
Salary
Dec. 2017
Salary from the sixth season of Teen Mom as herself
$250,000
Earnings 2014
Asset
Mar. 2014
Purchase value of Chelsea Houska's first home
$228,000
Show all earnings