Statistics
Source of Wealth:

Television and Modeling

Age:

36

Birth Place:

Los Angeles, California, USA

Weight:

78 kg (171.96 lbs)

Marital Status:

Married (Kaitlynn Carter)

Full Name:

Sam Brody Jenner

Nationality:

American
Date of Birth:

August 21, 1983

Ethnicity:

English, German, Scottish, Welsh, Irish and Dutch

Occupation:

Model and TV Personality

Education:

University of Southern California

Children:

None
About Sam Brody Jenner
The son of former Olympian Bruce Jenner, Brody Jenner has a net worth of $10 million. Jenner accumulated his wealth as a reality television star after appearing on shows such as The Princes of Malibu and the hit MTV reality show The Hills. In addition to his acting career, Brody Jenner is also a model for Guess, Agent Provocateur, OP, and Cosmogirl.
Jenner was born August 21, 1983, and is the stepbrother of Kourtney, Kim, Khloe and Rob Kardashian,  due to his father's marriage to celebrity Kris Jenner. Kendall and Kylie Jenner are also the half-sisters of Brody Jenner as they are the biological daughters of his father and Kris Jenner.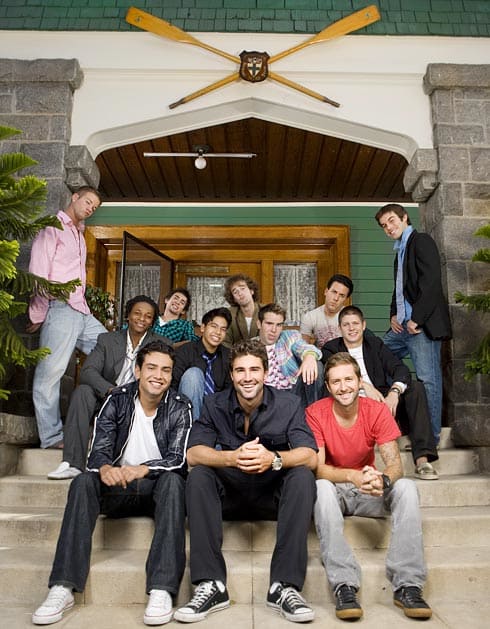 In 2009, Brody Jenner hosted his own reality show called Bromance that was produced by MTV. The premise of the show was to follow Jenner as he searched for a new best friend after his relationship with Spencer Pratt dissolved. The winner of the show would earn the opportunity to have a "bromance" or male friendship with Jenner and a one-year all-expense paid penthouse in Los Angeles and a brand new car.
Earnings & Financial Data
?
The below financial data is gathered and compiled by TheRichest analysts team to give you a better understanding of Brody Jenner Net Worth by breaking down the most relevant financial events such as yearly salaries, contracts, earn outs, endorsements, stock ownership and much more.
Choose Year
Earnings 2013
Earnings 2009
Earnings 2013
Asset
Nov. 2013
Purchase value of Brody Jenner's 'very private' three bedroom Malibu bachelor pad
$1,900,000
Salary
2013
Salary for every episode of the television show Keeping Up with the Kardashians as himself
$15,000
Earnings 2009
Salary
Sep. 2009
Salary for every episode of the television show The Hills as himself
$45,000