Benjamin Burnley Net Worth
Statistics
Source of Wealth:

Music

Age:

40

Birth Place:

Atlantic City, New Jersey, United States

Marital Status:

Married (Rhiannon Napier)

Full Name:

Benjamin Jackson Burnley

Nationality:

American
Date of Birth:

March 10, 1978

Occupation:

Musician, Singer-Songwriter, Lyricist, Composer, Vocalist, Guitarist

Education:

Homeschool

Children:

1 (Benjamin Jackson V)
About Benjamin Jackson Burnley
Benjamin Jackson Burnley IV or Benjamin Burnley is an American musician. He is a songwriter, rhythm guitarist and lead vocalist. According to estimates, his net worth currently stands at $4 million.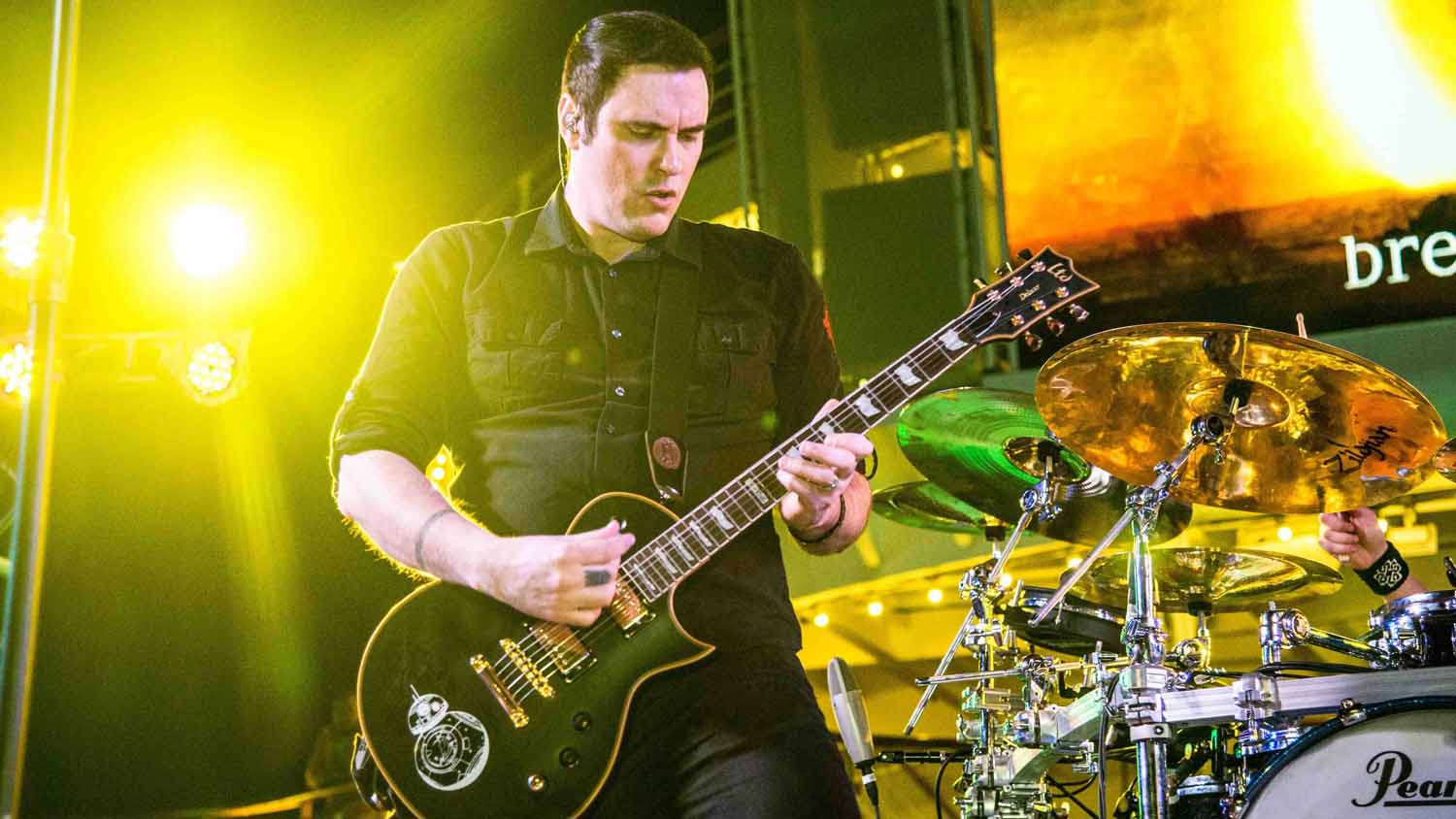 Benjamin Burnley has earned all his wealth by being a songwriter, singer, composer, and musician. He is the founder of a band too. The name of the band is "Breaking Benjamin." Benjamin started the band "Breaking Benjamin" in 1998. It consisted of the lead guitarist Aaron Fink, Nick Hoover and Chris Lightcap. Benjamin later changed his path and went to California to try something new while his other band members went ahead and formed their own band "Strangers With Candy". They took their old friend Mark Klepaski for playing the bass. Nick Hoover was asked to leave the band. Benjamin started yet another band named "Plan 9" after moving to Pennsylvania with drummer Jeremy Hummel. The band also consisted of a third member named Jason Davoli on the bass.
Benjamin has suffered from several phobias. It was the reason why he launched an album named "Phobia" in 2006. The cover of the album depicted a winged man hovering in the air. This image represented Benjamin's fear of flying. He also suffers from fear of the dark, hypochondria. He is a game freak and his song "Polyamorous" has featured on games like Run like Hell, WWE SmackDown and among others.
He has suffered from a long period of chronic fatigue syndrome. He also suffers from permanent neurological damage caused due to years of heavy drinking. Benjamin is the fourth Benjamin Jackson Burnley in his bloodline.
Earnings & Financial Data
?
The below financial data is gathered and compiled by TheRichest analysts team to give you a better understanding of Benjamin Burnley Net Worth by breaking down the most relevant financial events such as yearly salaries, contracts, earn outs, endorsements, stock ownership and much more.
Choose Year
Earnings 2018
Earnings 2015
Earnings 2011
Earnings 2009
Earnings 2006
Earnings 2004
Earnings 2002
Earnings 2018
Record Sales
Apr. 2018
Record sales of the album Ember with the American rock band Breaking Benjamin (approximately 117.5 thousand copies sold)
$152,750
Earnings 2015
Record Sales
Jun. 2015
Record sales of the album Dark Before Dawn with the American rock band Breaking Benjamin (approximately 500 thousand copies sold)
$650,000
Earnings 2011
Record Sales
Aug. 2011
First week record sales of the album Shallow Bay: The Best of Breaking Benjamin with the American rock band Breaking Benjamin (approximately 13.7 thousand copies sold)
$17,810
Earnings 2009
Record Sales
Sep. 2009
Record sales of the album Dear Agony with the American rock band Breaking Benjamin (approximately 1 million copies sold)
$1,300,000
Earnings 2006
Record Sales
Aug. 2006
Record sales of the album Phobia with the American rock band Breaking Benjamin (approximately 1 million copies sold)
$1,300,000
Earnings 2004
Record Sales
Jun. 2004
Record sales of the album We Are Not Alone with the American rock band Breaking Benjamin (approximately 1,007,500 copies sold)
$1,310,000
Earnings 2002
Record Sales
Aug. 2002
Record sales of the album Saturate with the American rock band Breaking Benjamin (approximately 500 thousand copies sold)
$650,000
Show all earnings