Statistics
Source of Wealth:

Books and Film Adaptations

Birth Place:

Skelleftehamn, Sweden

Marital Status:

Partner (Eva Gabrielsson)

Full Name:

Karl Stig-Erland "Stieg" Larsson

Nationality:

Swedish
Date of Birth:

August 15, 1954

Ethnicity:

Swedish

Occupation:

Journalist, Author and Writer
About Karl Stig-Erland "Stieg" Larsson
Stieg Larsson had an estimated net worth of around $50 million, most of it was accumulated through his journalistic works and bestselling novels, many of which are now being made into films. This award-winning writer and journalist left behind a literary reputation and fortune, hard for anyone to parallel. The state of his estate is now the topic of much discussion, primarily because of the financial feud ensued by it among the writer's family and his girlfriend of many years.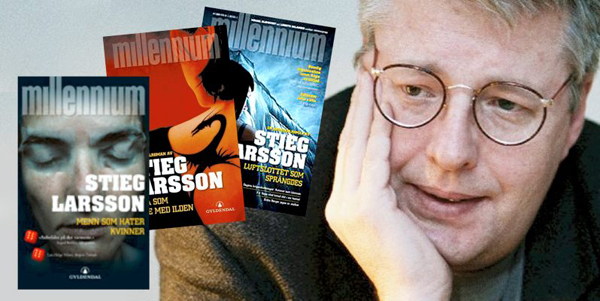 Having started his career quite early as a science fiction writer, Stieg soon shifted over to the crime genre and created some extraordinary novels with dark plots and interesting twists, much like his personal life. An editor of many magazines and a writer of many novels, Stieg's greatest contribution was the"Millennium series", that won him the most recognition and money.
A man with strong political views and a preference for the unconventional, Stieg did not leave behind a will, that made his family inherit all his fortune with his girlfriend get none! Although there have been attempts of negotiation between the two parties, there have been no positive results! But, despite the nasty headlines caused due to Stieg's fortune, his readers still continue to read and enjoy his novels just as much as they always did!
Earnings & Financial Data
?
The below financial data is gathered and compiled by TheRichest analysts team to give you a better understanding of Stieg Larsson Net Worth by breaking down the most relevant financial events such as yearly salaries, contracts, earn outs, endorsements, stock ownership and much more.
Choose Year
Earnings 2019
Earnings 2015
Earnings 2012
Earnings 2010
Earnings 2009
Earnings 2019
Asset
Aug. 2019
Estimated value of Stieg Larsson's website stieglarsson.com
$4,100
Book Sales
May. 2019
Sales of the crime novel series Millennium (approximately 100 million copies sold)
$568,000,000
Earnings 2015
Royalties
2015
Estimated earnings from Larsson's novel, Millenium Series (80 million copies)
$8,000,000
Earnings 2010
Royalties
2010
Estimated earnings from book sales of Larsson's fiction novel, The Girl Who Kicked the Hornet's Nest (1.9 million copies)
$190,000
Earnings 2009
Asset
Nov. 2009
Estimated value of Stieg Larsson's estate
$24,330,000
Show all earnings