Net Worth:
$16 Million
Statistics
Source of Wealth

Acting

Birth Place

Topanga Canyon, California, USA

Height

5' 6" (1.68 m)

Marital Status

Married Carter Oosterhouse (m. 2011)

Full Name

Amy Lysle Smart

Nationality

American
Date of Birth

March 26, 1976

Ethnicity

American

Occupation

Actress
More Stats
View More
About Amy Smart
Amy Smart is an American actress with a net worth of approximately $16 million. She owes this healthy sum to her role in television programs, movies and also from working as a fashion model all around the world.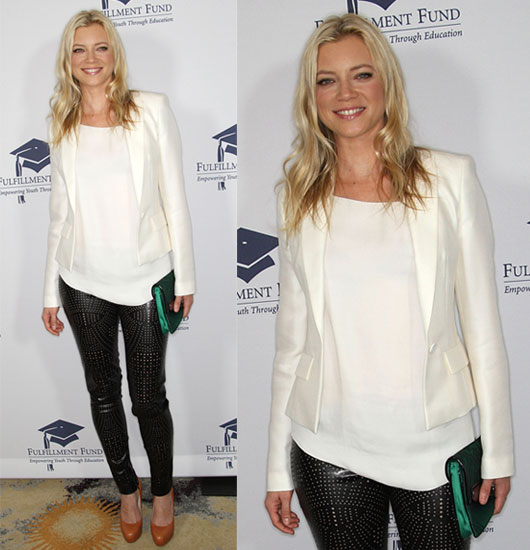 Amy was born in 1976 in California and has been interested in the world of showbiz all her life. Luckily she has the looks of an all American girl with her blonde hair and blue eyes. Her biggest role to date could be that which she had in 'The Butterfly Effect' where she starred alongside Ashton Kutcher. She has been in numerous "sexiest woman of the world lists" and what makes her so attractive to men and women everywhere is her down to earth attitude.
She has been married to husband Carter Oosterhouse since 2011 and has many jobs lined up which can only add to her wealth and popularity. These includes movies 'Break Point', 'Bad Country' and 'Single Moms Club'.