Statistics
Source of Wealth:

Film and Television

Age:

42

Birth Place:

Topanga Canyon, California, USA

Weight:

54 kg (117 lbs)

Marital Status:

Married (Carter Oosterhouse)

Full Name:

Amy Lysle Smart

Nationality:

American
Date of Birth:

March 26, 1976

Ethnicity:

German, English, Irish, some Dutch, Swiss-German, and Welsh

Occupation:

Actress

Children:

1 (Flora)
About Amy Lysle Smart
Amy Smart is an American actress with a net worth of approximately $8 million. She owes this healthy sum to her role in television programs, movies and also from working as a fashion model all around the world.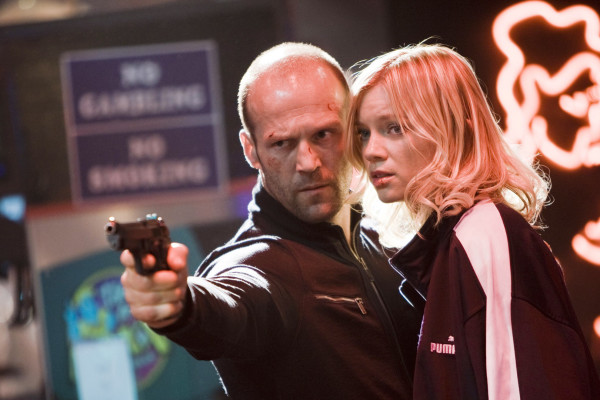 Amy was born in 1976 in California and has been interested in the world of showbiz all her life. Luckily she has the looks of an all American girl with her blonde hair and blue eyes. Her biggest role to date could be that which she had in 'The Butterfly Effect' where she starred alongside Ashton Kutcher. She has been in numerous "sexiest woman of the world lists" and what makes her so attractive to men and women everywhere is her down to earth attitude.
She has been married to husband Carter Oosterhouse since 2011 and has many jobs lined up which can only add to her wealth and popularity. These include movies such as 'Break Point', 'Bad Country' and 'Single Moms Club'.
Earnings & Financial Data
?
The below financial data is gathered and compiled by TheRichest analysts team to give you a better understanding of Amy Smart Net Worth by breaking down the most relevant financial events such as yearly salaries, contracts, earn outs, endorsements, stock ownership and much more.
Choose Year
Earnings 2017
Earnings 2016
Earnings 2015
Earnings 2014
Earnings 2011
Earnings 2010
Earnings 2009
Earnings 2008
Earnings 2007
Earnings 2006
Earnings 2005
Earnings 2004
Earnings 2003
Earnings 2001
Earnings 2000
Earnings 1999
Earnings 1998
Earnings 1997
Earnings 2017
Sale of Asset
Jan. 2017
Selling price of Amy Smart and celebrity carpenter Carter Oosterhouse's private, gated home in Los Angeles
$3,800,000
Others
Jan. 2017
Sales of the video Apple of My Eye as Caroline Andrews
$58,310
Earnings 2016
Others
Feb. 2016
Sales of the video Hangman as Melissa
$31,350
Earnings 2015
Box Office Sales
Sep. 2015
Worldwide box office sales of the movie Flight 7500 as Pia Martin
$2,870,000
Earnings 2014
Others
Jul. 2014
Sales of the videos Tyler Perry's The Single Moms Club as Hillary Massey, No Clue as Kyra and Bad Country as Lynn Weiland
$6,200,000
Box Office Sales
Mar. 2014
Worldwide box office sales of the movie Tyler Perry's The Single Moms Club as Hillary Massey
$16,340,000
Earnings 2011
Box Office Sales
Oct. 2011
Worldwide box office sales of the movie The Reunion as Nina Cleary
$1,630,000
Earnings 2010
Box Office Sales
Dec. 2010
Box office sales of the movie Dead Awake as Natalie
$30,600
Earnings 2009
Others
Sep. 2009
Sales of the video Crank: High Voltage as Eve Lydon
$21,870,000
Box Office Sales
Apr. 2009
Worldwide box office sales of the movies Love N' Dancing as Jessica Donovan and Crank: High Voltage as Eve Lydon
$35,540,000
Others
Jan. 2009
Sales of the video Mirrors as Angela Carson
$10,680,000
Earnings 2008
Box Office Sales
Aug. 2008
Worldwide box office sales of the movie Mirrors as Angela Carson
$77,490,000
Earnings 2007
Others
Jan. 2007
Sales of the video Crank as Eve Lydon
$44,850,000
Earnings 2006
Box Office Sales
Sep. 2006
Worldwide box office sales of the movies Peaceful Warrior as Joy and Crank as Eve Lydon
$48,250,000
Others
Mar. 2006
Sales of the video Just Friends as Jamie Palamino
$24,570,000
Earnings 2005
Box Office Sales
Nov. 2005
Worldwide box office sales of the movie Just Friends as Jamie Palamino and box office sales of the movies National Lampoon's Barely Legal as Naomi and Bigger Than the Sky as Grace Hargrove or Roxanne
$50,970,000
Earnings 2004
Box Office Sales
Mar. 2004
Worldwide box office sales of the movies The Butterfly Effect as Kayleigh Miller, Win a Date with Tad Hamilton! as Nurse Betty and Starsky & Hutch as Holly Monk
$287,610,000
Earnings 2003
Box Office Sales
Aug. 2003
Worldwide box office sales of the movie The Battle of Shaker Heights as Tabitha "Tabby" Bowland
$839,150
Earnings 2001
Box Office Sales
Aug. 2001
Worldwide box office sales of the movie Rat Race as Tracy Faucet and box office sales of the movie Scotland, PA as Stacy
$86,990,000
Earnings 2000
Box Office Sales
May. 2000
Worldwide box office sales of the movie Road Trip as Beth Wagner
$119,750,000
Earnings 1999
Box Office Sales
Jan. 1999
Worldwide box office sales of the movies Varsity Blues as Julie Harbor and Outside Providence as Jane Weston
$62,110,000
Earnings 1998
Box Office Sales
Oct. 1998
Box office sales of the movie Strangeland as Angela Stravelli
$713,240
Earnings 1997
Box Office Sales
Nov. 1997
Worldwide box office sales of the movie Starship Troopers as Pilot Cadet Stack Lumbreiser and box office sales of the movie The Last Time I Committed Suicide as Jeananne
$121,260,000
Show all earnings