Statistics
Source of Wealth:

Film

Age:

52

Birth Place:

Amritsar, Punjab, India

Weight:

80 kg (176 lbs)

Marital Status:

Married (Twinkle Khanna)

Full Name:

Rajiv Hari Om Bhatia

Nationality:

Indian and Canadian
Date of Birth:

September 9, 1967

Ethnicity:

Punjabi

Occupation:

Actor, Producer and Martial Artist

Education:

Don Bosco School and University of Windsor

Children:

2 (Aarav and Nitara)
About Rajiv Hari Om Bhatia
Akshay Kumar is an actor, martial artist, and a producer with a net worth of $240 million. He was born on September 9th, 1967 as Rajiv Hari Om Bhatia at Amritsar, Punjab in India.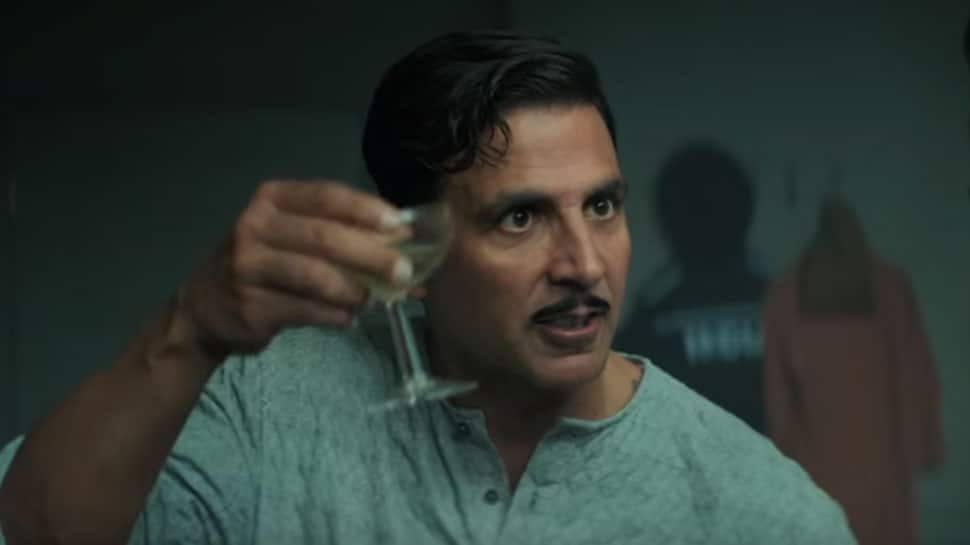 He earned his wealth from acting and producing. He went to Don Bosco School in Mumbai and studied at Guru Nanak Khalsa College. He has done more than 125 Hindi movies and has been nominated several times in Filmfare Awards; he won the award two times. He started his movie career in the year 1991 by acting in a movie called "Saugandh" after which he did "Khiladi" a thriller, in 1992. Few of his famous movies are "Main Khiladi Tu Anari", "Mohra", "Hera Pheri", "Garam Masala" and "Khiladi" series. For his outstanding achievements in Bollywood in 2004, he was honored with Rajiv Gandhi award. For his contribution to social work and for his outstanding work in the film industry, he got an Honorary Doctorate of Law in 2008 by the University of Windsor in Ontario.
Earnings & Financial Data
?
The below financial data is gathered and compiled by TheRichest analysts team to give you a better understanding of Akshay Kumar Net Worth by breaking down the most relevant financial events such as yearly salaries, contracts, earn outs, endorsements, stock ownership and much more.
Choose Year
Earnings 2019
Earnings 2018
Earnings 2017
Earnings 2016
Earnings 2015
Earnings 2014
Earnings 2013
Earnings 2012
Earnings 2011
Earnings 2010
Earnings 2009
Earnings 2008
Earnings 2007
Earnings 2006
Earnings 2005
Earnings 2004
Earnings 2003
Earnings 2002
Earnings 2001
Earnings 2000
Earnings 1999
Earnings 1998
Earnings 1997
Earnings 1996
Earnings 1995
Earnings 1994
Earnings 1993
Earnings 2019
$65 Million
Earnings 2018
$40.5 Million
Salary
Nov. 2018
Salary from the movie Pad Man as Lashmikant Chauhan
$3,520,000
Box Office Sales
Nov. 2018
Box office sales of the movies Pad Man as Lashmikant Chauhan, Gold as Tapan Das and 2.0 as Pakshi Rajan
$41,380,000,000
Earnings 2017
$35.5 Million
Box Office Sales
Aug. 2017
Box office sales of the movies Jolly LLB 2 as Jagadishwar "Jolly" Mishra and Toilet Ek Prem Katha as Keshav
$34,000,000,000
Earnings 2016
$31.5 Million
Box Office Sales
Aug. 2016
Box office sales of the movies Airlift as Ranjit Katyal, Housefull 3 as Sandy or Sundi and Rustom as Rustom Pavri
$50,000,000,000
Earnings 2015
$32.5 Million
Box Office Sales
Oct. 2015
Box office sales of the movies Baby as Ajay, Gabbar Is Back as Gabbar or Aditya, Brothers as David Fernandes and Singh Is Bling as Raftaar Singh
$4,360,000,000
Earnings 2014
Asset
Dec. 2014
Purchase value of Akshay Kumar's luxurious home in Juhu Prime Beach, Gandhigram Road, Juhu, Mumbai
$7,020,000
Box Office Sales
Nov. 2014
Box office sales of the movies Holiday - A Soldier Is Never Off Duty as Viraat Bakshi, Entertainment as Akhil Lokhande and The Shaukeens as Himself
$16,890,000,000
Earnings 2013
$34 Million
Box Office Sales
Oct. 2013
Box office sales of the movies Special 26 as Ajay Singh, Once Upon A Time In Mumbaai Dobaara! as Shoaib Khan and Boss as Suryakant Shastri or Boss
$2,440,000,000
Earnings 2012
Box Office Sales
Dec. 2012
Box office sales of the movies Housefull 2 as Sunny, Rowdy Rathore as Vikram Rathore or Shiva, Joker as Rajkumar or Agastya , OMG! Oh My God as Krishna Vasudev Yadav and Khiladi 786 as Bahattar Singh or Tehattar Singh
$30,000,000,000
Earnings 2011
Box Office Sales
Nov. 2011
Box office sales of the movies Patiala House as Parghat Singh 'Gattu' Kahlon or Kali, Thank You as Kishen and Desi Boyz as Jignesh Patel or Jerry or Rocco
$1,740,000,000
Earnings 2010
Box Office Sales
Dec. 2010
Box office sales of the movies Housefull as Aarush, Khatta Meetha as Sachin Tichkule, Action Replayy as Kishen Kumar and Tees Maar Khan as Tabrez Mirza ni or Tees Maar Khan
$2,810,000,000
Earnings 2009
Box Office Sales
Nov. 2009
Box office sales of the movies Chandni Chowk To China as Sidhu Sharma, 8 x 10 Tasveer as Jai Puri or Jeet Puri, Kambakkht Ishq as Viraj Shergill, Blue as Aarav Malhotra and De Dana Dan as Nitin Bankar
$2,510,000,000
Earnings 2008
Box Office Sales
Aug. 2008
Box office sales of the movies Singh Is Kinng as Happy Singh and Tashan as Bachchan Pandey
$1,370,000,000
Earnings 2007
Box Office Sales
Dec. 2007
Box office sales of the movies Namastey London as Arjun Singh, Heyy Babyy as Ayush Mehra, Bhool Bhulaiyaa as Aditya Shrivastava and Welcome as Rajiv Saini
$2,860,000,000
Earnings 2006
Box Office Sales
Dec. 2006
Box office sales of the movies Family - Ties of Blood as Shekhar Bhatia, Humko Deewana Kar Gaye as Aditya Malhotra, Phir Hera Pheri as Raju, Jaan-E-Mann as Agastya Rao and Bhagam Bhag as Bunty
$1,850,000,000
Earnings 2005
Box Office Sales
Dec. 2005
Box office sales of the movies Insan as Amjad, Bewafaa as Raja, Waqt - The Race Against Time as Aditya Thakur, Garam Masala as Makrand "Mac" Deshpande, Deewane Huye Paagal as Rocky Hiranandani and Dosti - Friends Forever as Raj Malhotra
$1,360,000,000
Earnings 2004
Box Office Sales
Dec. 2004
Box office sales of the movies Khakee as Shekhar Verma, Police Force - An Inside Story as Vijay Singh, Aan - Men at Work as Hari Om Pattnaik, Meri Biwi Ka Jawab Nahin as Ajay, Mujhse Shaadi Karogi as Arun Khanna or Sunny, Hatya - The Murder as Ravi Lal, Aitraaz as Raj Malhotraas and Ab Tumhare Hawale Watan Saathiyo as Rajeev Singh
$1,300,000,000
Earnings 2003
Box Office Sales
May. 2003
Box office sales of the movies Talaash: The Hunt Begins... as Arjun and Andaaz as Raj Malhotra
$330,000,000
Earnings 2002
Box Office Sales
Aug. 2002
Box office sales of the movies Haan Maine Bhi Pyaar Kiya as Raj Malhotra, Aankhen as Vishwas Prajapati, Awara Paagal Deewana as Guru Gulab Khatri and Jaani Dushman - Ek Anokhi Kahani as Atul
$750,000,000
Earnings 2001
Box Office Sales
Sep. 2001
Box office sales of the movies Ek Rishtaa - The Bond Of Love as Ajay Kapoor and Ajnabee as Vikram Bajaj
$490,000,000
Earnings 2000
Box Office Sales
Dec. 2000
Box office sales of the movies Hera Pheri as Raju, Dhadkan as Ram and Khiladi 420 as Dev Kumar or Anand Kumar
$450,000,000
Earnings 1999
Box Office Sales
Dec. 1999
Box office sales of the movies Aarzoo as Vijay Khanna, International Khiladi as Rahul, Zulmi as Raj, Sangharsh as Aman Verma and Jaanwar as Baadshah or Babu Lohaar
$470,000,000
Earnings 1998
Box Office Sales
Aug. 1998
Box office sales of the movies Keemat as Dev, Angaaray as Amar and Barood as Jai Sharma
$180,000,000
Earnings 1997
Box Office Sales
Dec. 1997
Box office sales of the movies Lahoo Ke Do Rang as Sikandar Davai, Insaaf - The Final Justice as Vikram, Daava as Arjun, Tarazu as Ram Yadav, Mr. & Mrs. Khiladi as Raja and Aflatoon as Rocky or Raja
$430,000,000
Earnings 1996
Box Office Sales
Nov. 1996
Box office sales of the movies Tu Chor Main Sipahi as Amar Verma, Khiladiyon Ka Khiladi as Akshay Malhotra and Sapoot as Prem
$380,000,000
Earnings 1995
Box Office Sales
Jun. 1995
Box office sales of the movies Sabse Bada Khiladi as Vijay Kumar / Lallu, Nazar Ke Samne as Jai Kumar, Maidan-E-Jung as Karan and Paandav as Vijay
$230,000,000
Earnings 1994
Box Office Sales
Dec. 1994
Box office sales of the movies Elaan as Vishal Chaudhry, Yeh Dillagi as Vijay Saigal, Jai Kishen as Jai or Kishen, Mohra as Amar Saxena, Main Khiladi Tu Anari as Karan Joglekar, Amaanat as Amar, Ikke Pe Ikka as Ajiv, Suhaag as Raj, Zakhmi Dil as Jaidev Anand, Zaalim as Ravi and Hum Hain Bemisaal as Vijay Sinha
$1,850,000,000
Earnings 1993
Salary
Nov. 1993
Salary from the movies Ashaant as Vijay, Elaan as Vishal Chaudhry and Yeh Dillagi as Vijay Saigal
$3,020
Box Office Sales
Nov. 1993
Box office sales of the movie Ashaant as Vijay
$20,000,000
Show all earnings