Tiffani Thiessen Net Worth
Statistics
Source of Wealth:

Film and Television

Age:

44

Birth Place:

Long Beach, California, USA

Weight:

128 lbs (58 kg)

Marital Status:

Married (Brady Smith)

Full Name:

Tiffani Amber Thiessen

Nationality:

American
Date of Birth:

January 23, 1974

Ethnicity:

Welsh, Turkish, Greek and German

Occupation:

Actress

Education:

Valley Professional High School

Children:

2 (Harper Renn and Holt)
About Tiffani Amber Thiessen
Best known as Valerie Malone on Beverly Hills, 90210 and Saved by the Bell's Kelly Kapowski, Tiffani Thiessen is an American actress with an estimated net worth of $10 million.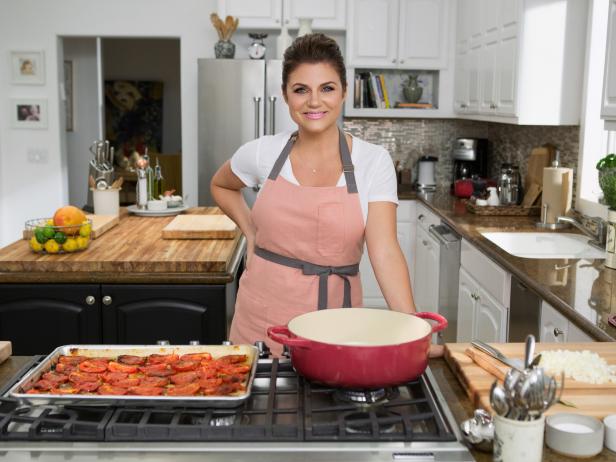 Of German, Greek, Turkish and Welsh descent, Tiffanie Thiessen attended the Valley Professional High School where she graduated as Valedictorian. At such a young age, Thiessen was already exposed to a couple of beauty pageants and in 1987, she won the crown as Miss Junior America. A year after, she graced the cover of Teen Magazine after winning the Great Model Search. In 1989, she won the Model of the Year of Cover Girl magazine. From then on, she was offered several guest roles in TV shows Saved by the Bell, Charles in Charge, Step by Step and Married... with Children. She also appeared in films like Son in Law, Saved by the Bell: Hawaiian Style,  A Killer Among Friends, From Dusk Till Dawn 2: Texas Blood Money, Love Stinks, The Ladies Man, Speedway Junky, and Saved by the Bell: The College Years. She also has appeared in TV movies like  Saved by the Bell: Wedding in Las Vegas, Buried Secrets, Sweet Dreams, She Fought Alone and The Stranger Beside Me.
Born on January 23, 1974, as Tiffani Amber Thiessen, she is currently married to her husband of more than 7 years, Brady Smith. On June 15, 2010, the couple welcomed their first child together whom they named Harper Renn Smith.
Earnings & Financial Data
?
The below financial data is gathered and compiled by TheRichest analysts team to give you a better understanding of Tiffani Thiessen Net Worth by breaking down the most relevant financial events such as yearly salaries, contracts, earn outs, endorsements, stock ownership and much more.
Choose Year
Earnings 2018
Earnings 2002
Earnings 2001
Earnings 2000
Earnings 1999
Earnings 1993
Earnings 2018
Asset
Jan. 2018
Purchase value of Tiffani Thiessen's home in Los Angeles, California
$5,000,000
Earnings 2002
Box Office Sales
May. 2002
Worldwide box office sales of the movie Hollywood Ending as Sharon Bates and box office sales of the movie Ivans XTC as Marie Stein
$14,620,000
Earnings 2001
Box Office Sales
Aug. 2001
Box office sales of the movie Speedway Junky as Wilma Price
$17,000
Earnings 2000
Box Office Sales
Oct. 2000
Worldwide box office sales of the movie The Ladies Man as Honey DeLune
$13,740,000
Earnings 1999
Box Office Sales
Sep. 1999
Box office sales of the movie Love Stinks as Rebecca Melini or Juliette
$2,920,000
Earnings 1993
Box Office Sales
Jul. 1993
Box office sales of the movie Son-in-Law as Tracy
$36,450,000
Show all earnings