Statistics
Source of Wealth:

Film and Television

Age:

72

Birth Place:

Pasadena, California, United States

Weight:

132 lbs (59.9 kg)

Marital Status:

Divorced (Alan Greisman)

Full Name:

Sally Margaret Field

Nationality:

American
Date of Birth:

November 6, 1946

Ethnicity:

English, Irish, German, Dutch

Occupation:

Actress and Director

Education:

Birmingham High School

Children:

3 (Pete, Eli and Samuel)
About Sally Margaret Field
American singer, producer, screenwriter, director, and actress Sally Field has an estimated net worth of $55 million. She is best recognized for her impressive portrayal of roles on TV and film projects like Gidget, Norma Rae, Absence of Malice, Forrest Gump, Eye For An Eye, Brothers & Sisters, ER, The Amazing Spider-Man, Lincoln, Mrs. Doubtfire, Hooper, Smokey and the Bandit, Sybil, The Flying Nun, Steel Magnolias, Not Without My Daughter, and Places In The Heart.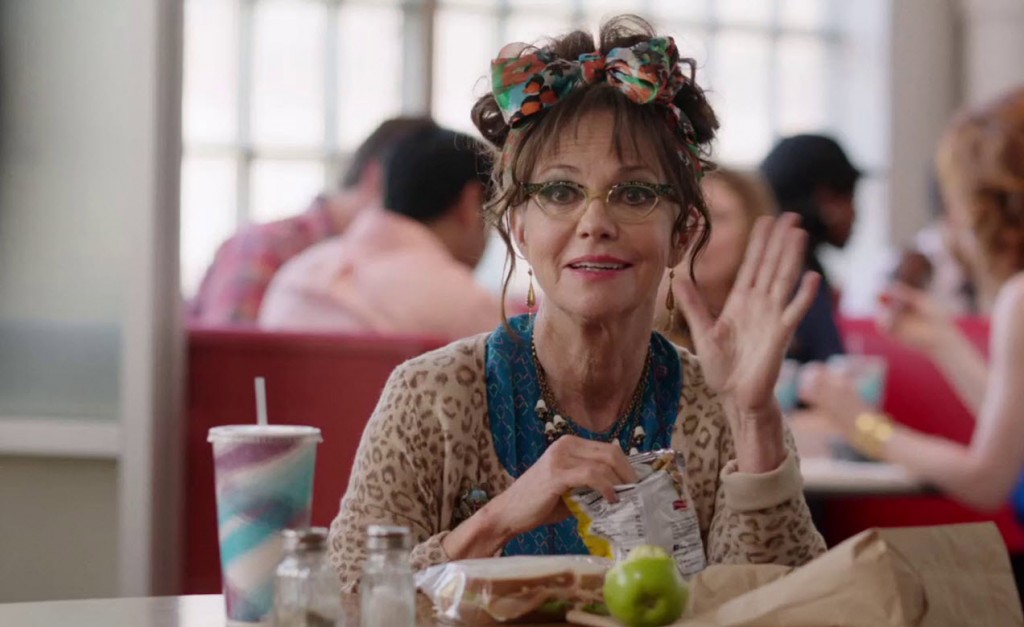 Sally Margaret Field was born on November 6, 1946, in Pasadena, California. From 1968 through 1975, she was married to Steve Craig, and from 1984 through 1993, she was married to Alan Greisman. She has three children named Peter, Eli and Samuel.
Throughout her entire career as an actress, Sally Field received two Academy Awards for Best Actress category for films titled Places In The Heart and Norma Rae. She also received three Emmy Awards for her roles on Sybil, ER and Brothers & Sisters. She is also a recipient of Screen Actors Guild Award for Best Actress and two Golden Globe Awards. During the 1979 Cannes Film Festival, she received the Best Female Performance Prize.
Earnings & Financial Data
?
The below financial data is gathered and compiled by TheRichest analysts team to give you a better understanding of Sally Field Net Worth by breaking down the most relevant financial events such as yearly salaries, contracts, earn outs, endorsements, stock ownership and much more.
Choose Year
Earnings 2012
Earnings 2010
Earnings 2009
Earnings 2008
Earnings 2007
Earnings 1985
Earnings 1984
Earnings 1979
Earnings 1978
Earnings 1968
Earnings 2012
Asset
Jan. 2012
Purchase value of Sally Field's 2,806-square-foot house in Los Angeles' glitzy Pacific Palisades neighbourhood
$2,300,000
Earnings 2010
Salary
Dec. 2010
Salary for every episode of the television show Brothers & Sisters as Nora Walker
$150,000
Earnings 2009
Sale of Asset
Mar. 2009
Selling price of Sally Field's 5,964-square-foot ocean-view house in Malibu
$6,950,000
Earnings 2008
Salary
Dec. 2008
Salary for every episode of the television show Brothers & Sisters as Nora Walker
$100,000
Earnings 2007
Salary
Mar. 2007
Salary for every episode of the television show Brothers & Sisters as Nora Walker
$100,000
Earnings 1985
Salary
Dec. 1985
Salary from the movie Murphy's Romance as Emma Moriarity
$2,500,000
Earnings 1984
Salary
Dec. 1984
Salary from the movie Places in the Heart as Edna Spalding
$1,500,000
Earnings 1979
Salary
Dec. 1979
Salary from the movie Norma Rae as Norma Rae
$400,000
Earnings 1978
Salary
Dec. 1978
Salary from the movie Hooper as Gwen
$250,000
Earnings 1968
Salary
Dec. 1968
Salary for every episode of the television show The Flying Nun as Sister Bertrille or Elsie Ethrington
$4,500
Show all earnings