Pauley Perrette Net Worth
Statistics
Source of Wealth:

Film and Television

Age:

49

Birth Place:

New Orleans, Louisiana, United States

Weight:

136.69 lbs (62 kg)

Marital Status:

Divorced (Coyote Shivers)

Full Name:

Pauley Perrette

Nationality:

American
Date of Birth:

March 27, 1969

Ethnicity:

Scottish, English, Irish, Welsh and German

Occupation:

Actress, Writer, Singer

Education:

John Jay College of Criminal Justice
About Pauley Perrette
American actress, singer and published writer, Pauley Perrette, has an estimated net worth of $22 million. Pauley Perrette first gained notoriety with an extended arc on the acclaimed ABC drama Murder One. She followed that with guest spots on shows such as The Drew Carey Show and Frasier before landing a gig as a regular (using her full moniker) on the short-lived Party of Five spin-off Time of Your Life.  In 2003, she finally landed a role in a series with staying power. This time it was the JAG spin-off Navy NCIS, a CBS drama that cast Perrette in a lead role alongside Mark Harmon. A role that has made her the most popular actress on U.S. primetime television according to the Q rating list. Pauley Perret has earned her net worth through her performances in films, television, and voice-overs. She was born on March 27, 1969, in New Orleans, Louisianna.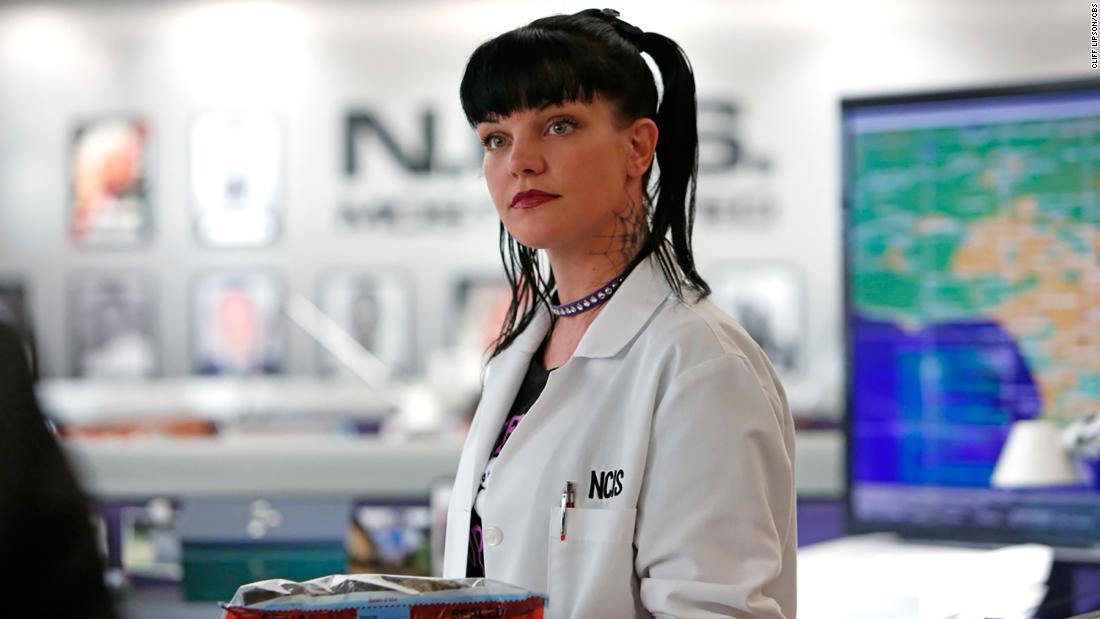 Extra: Perrette supports many charitable organizations, including animal rescue, the American Red Cross, civil rights, and gay rights.
Earnings & Financial Data
?
The below financial data is gathered and compiled by TheRichest analysts team to give you a better understanding of Pauley Perrette Net Worth by breaking down the most relevant financial events such as yearly salaries, contracts, earn outs, endorsements, stock ownership and much more.
Choose Year
Earnings 2018
Earnings 2017
Earnings 2015
Earnings 2003
Earnings 2002
Earnings 2001
Earnings 2000
Earnings 2018
Earning Turned Donation
May. 2018
Pauley Perrette's annual scholarship for students majoring in Forensic Science, and remain in good standing
$7,500
Earnings 2017
Salary
Jun. 2017
Salary for every episode of the television show NCIS as Abby Scout
$175,000
Asset
Mar. 2017
Purchase value of Pauley Perrette's Roadster car manufactured by Halley
$70,000
Earnings 2015
Salary
Sep. 2015
Salary from the television show NCIS as Abby Scout
$6,000,000
Earnings
2015
Estimated earnings from her film and television projects
$6,000,000
Earnings 2003
Box Office Sales
Oct. 2003
Worldwide box office sales of the movie Brother Bear as the voice of Female Lover Bear
$250,400,000
Earnings 2002
Box Office Sales
Oct. 2002
Worldwide box office sales of the movie The Ring as Beth
$249,350,000
Earnings 2001
Box Office Sales
Oct. 2001
Box office sales of the movie My First Mister as Bebe
$569,000
Earnings 2000
Box Office Sales
Sep. 2000
Worldwide box office sales of the movie Almost Famous as Alice Wisdom
$47,380,000
Show all earnings
Looking for an AD FREE EXPERIENCE on TheRichest?
Get Your Free Access Now!