Statistics
Source of Wealth:

Film, Television and Music

Birth Place:

Manhattan, New York, U.S.

Weight:

110 lbs (50 kg)

Marital Status:

Married (Michael Pearce)

Full Name:

Anna Marie Duke

Nationality:

American
Date of Birth:

December 14, 1946

Ethnicity:

Irish and German

Occupation:

Actress, Author and Mental Health Advocate

Education:

University of North Florida and University of Maryland Eastern Shore

Children:

3 (Sean, Mackenzie and Kevin)
About Anna Marie Duke
American actress and author Patty Duke has an estimated net worth of $10 million.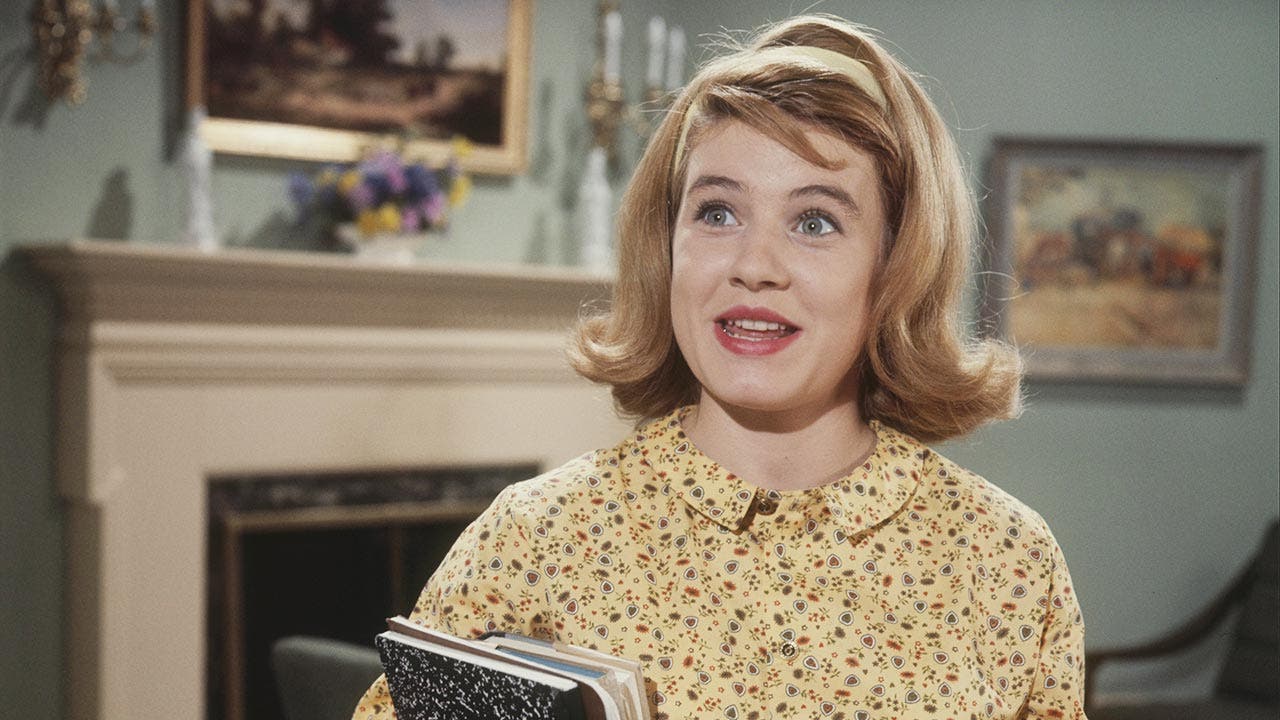 Patty Duke was groomed almost from infancy for a starring career by her manager and guardian John Ross. She studied at the Quintano School for Young Professionals and earned her Equity card at age seven, appearing in numerous TV productions and in Hollywood films such as I'll Cry Tomorrow (1955), The Goddess (1958) (playing young Kim Stanley, the " Marilyn Monroe" character in that film), and Happy Anniversary (1959). Duke also appeared as a quiz-show contestant, and was later compelled to testify as to her honesty during the cheating scandals of 1958 and 1959. Just before her 13th birthday, Duke made her stage debut in the role of Helen Keller in The Miracle Worker; the production won the girl instant stardom and later an Academy Award for the film version of Miracle Worker (1962). Manager John Ross very carefully monitored Duke's public appearances, making certain the world saw her as a sweet, uncomplicated young lady.
Earnings & Financial Data
?
The below financial data is gathered and compiled by TheRichest analysts team to give you a better understanding of Patty Duke Net Worth by breaking down the most relevant financial events such as yearly salaries, contracts, earn outs, endorsements, stock ownership and much more.
Choose Year
Earnings 2017
Earnings 2016
Earnings 2013
Earnings 2005
Earnings 1992
Earnings 1986
Earnings 1978
Earnings 1969
Earnings 1967
Earnings 1965
Earnings 1962
Earnings 1959
Earnings 2017
Others
May. 2017
Sales of the video You'll Like My Mother as Francesca Kinsolving
$47,310
Earnings 2016
Sale of Asset
Sep. 2016
Selling price of Patty Duke's 2,973-square-foot home in Coeur D'Alene, Idaho
$398,000
Earnings 2013
Sale of Asset
Apr. 2013
Market value of Patty Duke's house in Los Angeles, California upon sale.
$5,650,000
Earnings 2005
Box Office Sales
Feb. 2005
Box office sales of the movie Bigger Than the Sky as Mrs. Keene or Earlene
$21,400
Earnings 1992
Box Office Sales
Jul. 1992
Worldwide box office sales of the movie Prelude to a Kiss as Mrs. Boyle
$22,700,000
Earnings 1986
Box Office Sales
Nov. 1986
Box office sales of the movie Willy/Milly as Doris Niceman
$235,260
Earnings 1978
Box Office Sales
Jul. 1978
Box office sales of the movie The Swarm as Rita
$7,600,000
Earnings 1969
Box Office Sales
Jul. 1969
Box office sales of the movie Me, Natalie as Natalie Miller
$1,900,000
Earnings 1967
Box Office Sales
Dec. 1967
Worldwide box office sales of the movie Valley of the Dolls as Neely O'Hara
$50,000,000
Earnings 1965
Box Office Sales
Sep. 1965
Box office sales of the movie Billie as Billie Carol
$1,500,000
Earnings 1962
Box Office Sales
Jul. 1962
Box office sales of the movie The Miracle Worker as Helen Keller
$2,500,000
Earnings 1959
Box Office Sales
Nov. 1959
Box office sales of the movie Happy Anniversary as Debbie Walters
$1,800,000
Show all earnings